About Admiring Light
I started Admiring Light in early 2012 as a way to share my point of view about photography with the world.  I've been shooting seriously for over a decade, and have extensive experience with a wide range of photographic equipment, from the entry-level to the top-of-the-line.  When reviewing gear, I strive to provide a shooter's perspective and pass along how equipment translates to results in real-world situations.  My hope is that Admiring Light stands as a trusted resource for photographers with regards to equipment, technique and vision.
The name of this site, Admiring Light, came from the idea that as photographers, we strive to capture the light in front of us.  The best images tend to come with the best light, and in really special circumstances, all you can do is sit back and admire the light.  There is a beauty in this world that is sometimes lost in our everyday lives, and we need to remind ourselves to slow down and just take it all in.
Jordan Steele – Editor-in-Chief, Admiring Light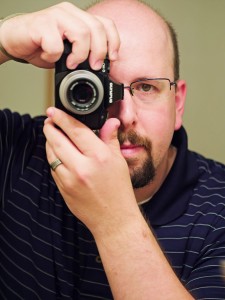 I grew up in northeast Ohio and went to college at Cornell University in Ithaca, NY.  I graduated in 2001 with a Bachelor of Science in Electrical Engineering, and shortly thereafter was commissioned as a 2LT in the United States Army.  ROTC had paid for school, so I served for four and a half years on active duty as a transportation officer.  The Army brought me to Germany in late 2002, and it was there that I found a passion for photography.  I had used a compact film camera since I was in high school for random shots of family and friends, and I got my first digital camera, a fully automatic 2 megapixel brick, in 2001.  While traveling in Europe I began to really work on my photos, and by 2003, I started getting serious about the craft.  I began reading as much as I could about photography, and would take picture after picture to try new techniques out.
Throughout the rest of my time in Europe, my photography continued to improve and improve, and I really began to view it as an art, an escape and a passion.  I returned to the US in 2006.  I currently live in Columbus, OH, and while I don't get to travel like I did in Europe, there are opportunities for great photography wherever you happen to be.
On the gear side, I shot with Canon DSLRs for approximately 7 years.  However, I started to feel really bogged down by the weight and bulk of my full-frame SLR kit and began the switch to a smaller system in 2010. I now shoot entirely mirrorless. I own and regularly shoot primarily with a Sony A7 III and A7 II, and the Fuji X-T20. I have an Olympus OM-D E-M10 II that primarily sees use for macro shooting and long lens work.  All have their strengths and weaknesses, but the key point is that I enjoy photography more than I did when I was carrying the bigger SLRs, and I'm getting better shots without having to lug an extremely heavy bag around.  Now, instead of worrying about my back, I can simply focus on the image.