So, I just got my copy of the new FE 85mm f/1.8, and I'll be putting it through the usual paces over the course of the next week or two, but I wanted to get out some initial impressions from my first day with the lens.
This lens is the fourth 85mm lens created for the Sony FE mount, following the Zeiss Batis 85mm f/1.8, the Sony 85mm f/1.4 GM and the Zeiss Loxia 85mm f/2.4.  While the FE 85mm f/1.8 shares the same focal length and aperture as the excellent Zeiss Batis 85mm f/1.8, it comes in at half the price, finally offering a low-cost native option for a fast portrait lens in the FE system.  I've been using an adapted Canon 100mm f/2 on my A7 II for the past year or so, and have enjoyed it overall. It's a great lens, though sometimes my Metabones IV adapter can struggle in lower light, so I was keen to give the new FE 85mm a try.
Impressions on handling and speed
The FE 85mm f/1.8 is similar in overall size to the Batis 85mm, though it's slightly lighter.  It's a notably smaller and lighter lens than the monstrous 85mm f/1.4 GM.  The 85mm f/1.8 is surprisingly well constructed, with no creaks or flex anywhere.  The exterior is plastic, but you'd be forgiven for thinking it was metal, as it feels rather similar in the hand to the metal FE lenses.  The lens handles very well on my A7 II, with its light weight.  Autofocus is reasonably quick, and so far in my experience, very accurate. I'll have much more detailed reactions in my full review.
Image Quality Impressions
Yesterday was a rainy day in central Ohio, so I didn't have a chance to really shoot the lens as much as I'd liked, but I did get some brief chances to shoot, mostly with the help of my reluctant family model.  While I haven't had a chance to really shoot much stopped down yet, I can say that the lens is very sharp right from f/1.8, and that this sharpness extends across most of the image frame at that aperture.  This is a surprising result to me in a lens in this price class.  Bokeh looks pretty good, though falls short of the excellent creaminess produced by the 85mm GM.  I can see some longitudinal CA in certain shots, but to a lesser extent than I was expecting given some earlier shots I saw when the lens was announced, but we'll see how this manifests in the rest of my shooting during this review period. Overall, my first impression is that this is a very good lens at a reasonable price.
I'll have my full review coming in the next week or two, but for now, here are a few quick samples: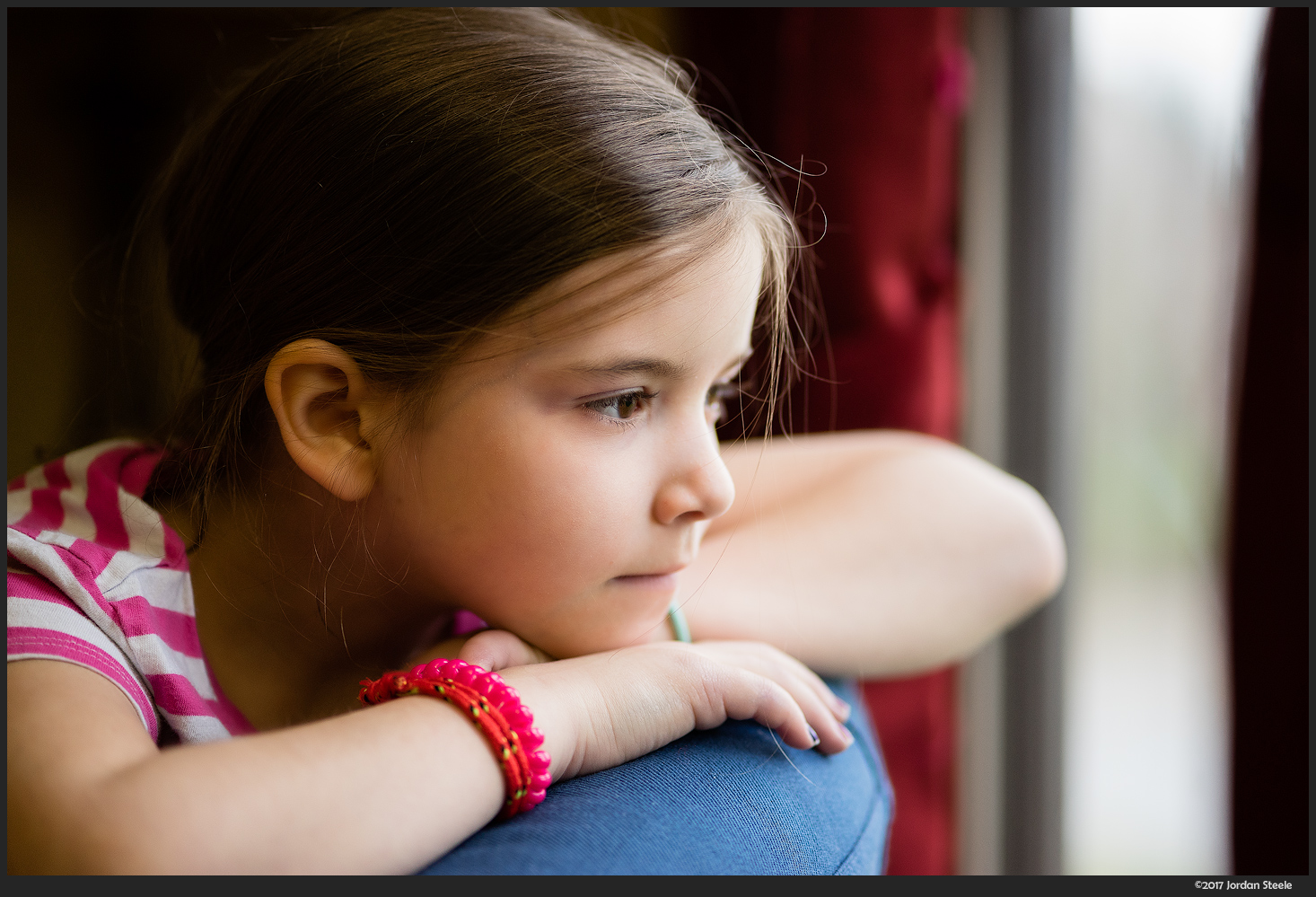 To show sharpness, here is a 100% crop of the focus area in the above shot: