It's that time again: Photokina is less than a month away, and this year's show promises to be huge. Photokina occurs every two years in Cologne, Germany and is the largest photography trade show in the world.   Photokina 2014 takes place between September 16 and 21, and will feature over 1,000 photographic exhibitors to showcase their products.  All the big names will be there, and this year: I will be there too.
Admiring Light will be providing in-depth coverage of photokina 2014, bringing you the latest news, hands on impressions and images of all the interesting new products that will be on display.  Given the focus of this site, I'll primarily be reporting on the big names in the mirrorless industry, with reports from the Olympus, Panasonic, Fuji, and Sony booths, along with Leica, Canon, Nikon, Samsung, Carl Zeiss and more. While the new mirrorless announcements will be my first priority, I also plan on exploring the countless other booths for unique and interesting things that are important to my readers, and I will probably check out the new DSLR announcements as well.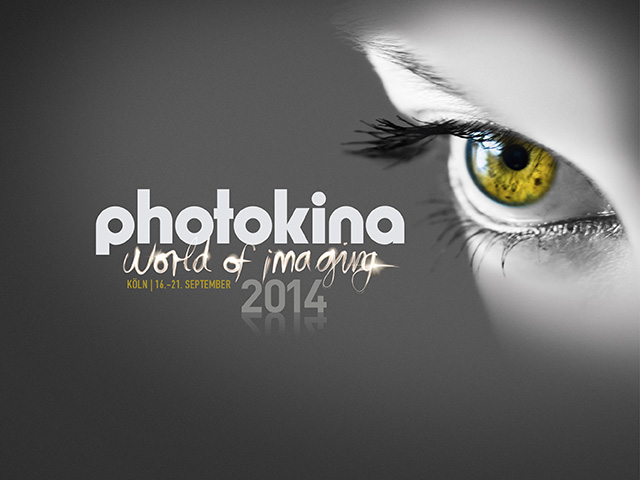 If you are planning on visiting photokina this year, buy your tickets as soon as you can (if you haven't already) and start planing your trip.  TTI Travel is photokina's New York based travel partner, and they have arranged for a variety of room blocks in Cologne, and has advice and information for your trip, specific to North American visitors.  You can reach them at 212-674-3476 or via email at customerservice@traveltradeint.com.
If you're not going to be able to attend the show, I'll have you covered.  Let's take a quick look at what we expect to see at the show this year:
Fujifilm
Fuji has a range of potential announcements, though information has been somewhat sparse.  We know they have added a range of new lenses for the X-Series to their roadmap, including a 16mm f/1.4, 16-50mm f/2.8 WR, 50-140mm, f/2.8, 90mm f/2, and a yet-to-be specified super telephoto zoom lens.  I expect many of these new lenses to be on display at the show.
What is less clear is the camera situation.  We know a new X30 is almost certain to be announced, with an integral EVF and similar sensor and lens to the X20.  A revision to the X100s is also possible.  One thing we don't really know, but seems like a very good possibility to me, is whether the venerable X-Pro 1 will finally see a successor.  If so, I expect Fuji will want to blow everyone away with this one.  Perhaps a new higher resolution sensor, the X-T1's electronic viewfinder plus improvements to the optical finder, weather sealing, faster autofocus and more.  I think Fuji is waiting to make sure this camera is one serious machine when it's released.  We can only hope!
Micro 4/3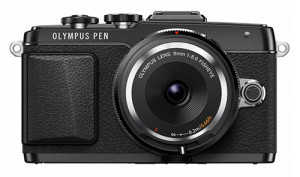 This year's show promises to be a big one for the Micro 4/3 mount.  We should still see at least one new camera from Panasonic and the E-PL7 from Olympus (rumored photo courtesy of Digicame-info.com at the left).  The E-PL7 is to the E-M10 what the E-P5 is to the E-M5.  It's rumored to be essentially an E-M10 without the viewfinder. My biggest concern for the camera?  Price.  Olympus has priced their Pen cameras out of the market a bit as of late, and we can only hope the E-PL7 comes in with an aggressive price point.  I'm hoping for a camera under $500.
Additionally, there's a rumored huge firmware update for the Olympus E-M1, which could potentially add 4K video to that camera.  Panasonic is also rumored to be releasing a fixed-lens camera with a 4/3 sensor inside.  Exciting news!
The big Micro 4/3 story at photokina this year should be the lenses.  Olympus is slated to officially announce three new lenses to their 'Pro' line: a 40-150mm f/2.8, a 300mm f/4 and a 7-14mm f/2.8.  All of these should be optically stellar, weather sealed and expertly constructed.  I know many Micro 4/3 shooters are eagerly awaiting the 300mm f/4.
Potential other announcements include the long-teased Panasonic 150mm f/2.8, as well as a smaller and slower 35-100mm lens.  There are unsubstantiated rumors of a 9mm prime lens from Olympus as well.
Sony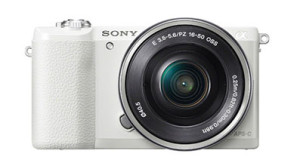 Sony has been leading the way in sensor innovation over the past few years, and have released a huge number of very good cameras.  More cameras are on tap at photokina this year, though I hope we also see quite a few more lenses to fill out both the APS-C and Full frame E-Mount lineups.  Next week, Sony should announce their new a5100 camera, which appears to be essentially an a6000 without the EVF and hotshoe.  Given the aggressive pricing on the a6000, I'd expect this camera to come in at a ridiculously low price of entry (putting even more pressure on Olympus to have a low price on the E-PL7).
Additionally, it appears the Sony RX1 fixed-lens full-frame camera will be succeeded with a new RX2 utilizing Sony's brand-new curved sensor technology.  This could be a camera that breaks new ground for compact optics and quality in a small package.
On the lens front, the Zeiss 16-35mm f/4 for FE mount will almost certainly be announced, and signs point to a fast 85mm prime as well.  Additionally, we should see Carl Zeiss announce a line of manual focus FE mount lenses and potentially an additional fast autofocus prime.  Sony should also have a range of new DSLR products.
Canon, Nikon and Others
While I won't be focusing my efforts on the big two due to the audience of this site, I will pop over and take a look at the new Canon 7D Mark II, which is almost certain to be announced.   Nikon should have a new full-frame camera and both makers may surprise us with some much more interesting mirrorless gear, though I'm not holding my breath.
I'll also make sure to stop by the Leica booth and check out the new Leica T (I hope to have a review sample of this camera sometime in the next two months), as well as any other interesting new cameras and lenses there.  Sigma and Samyang also have been making small but significant splashes in the mirrorless world, and I'll be sure to head over there and get as much information as I can on any new products.
Stay Tuned
Remember to check back here when the show begins to see all the show reports and my thoughts on all the new and exciting things that will be presented at photokina 2014.  I'll be doing daily show reports and hopefully some interviews with the big players in the industry.  If you have anything you'd specifically like me to cover, please leave a comment and I will do my best to make it happen!