In late 2013, Olympus released the M.Zuiko 12-40mm f/2.8 PRO lens.  It was their first foray into the 'PRO' line, which has now been joined by the 40-150mm f/2.8 PRO and will soon add a 7-14mm and a 300mm f/4.  I didn't get a chance to review the 12-40mm back when it was released, but seized the opportunity when I had the new OM-D E-M5 Mark II in for review.  The 12-40mm f/2.8 has been highly touted by many in the industry, and I was eager to get my hands on the lens and see if it lived up to the strong reputation.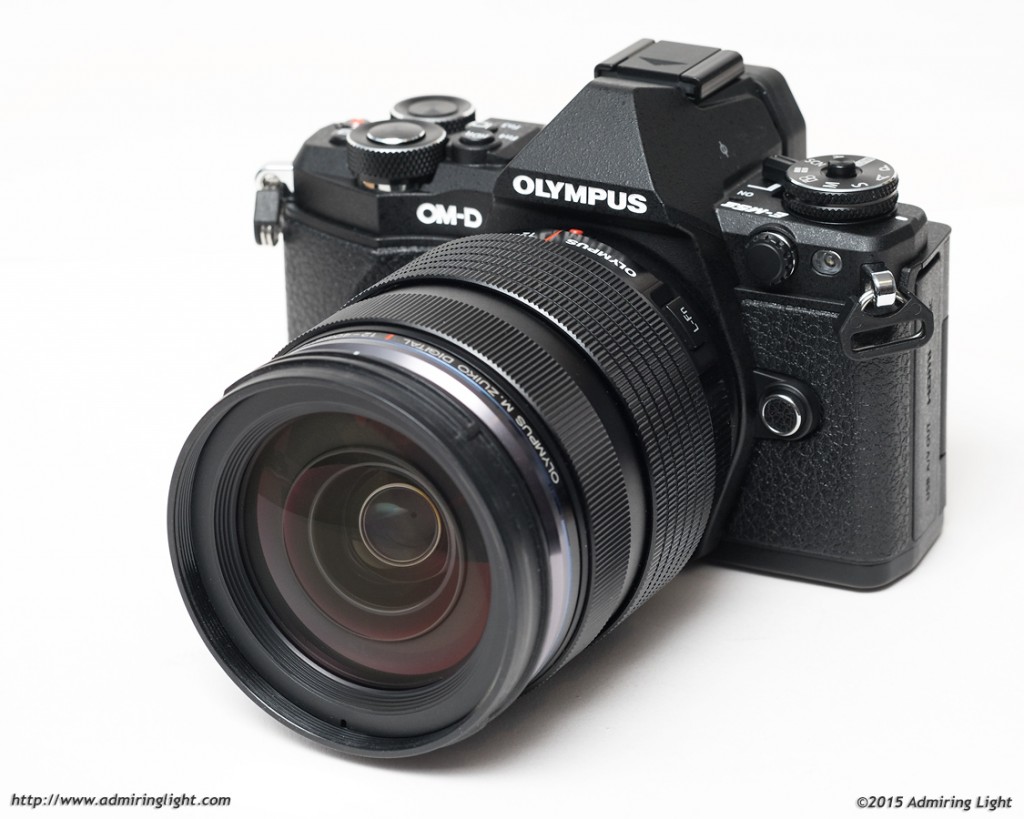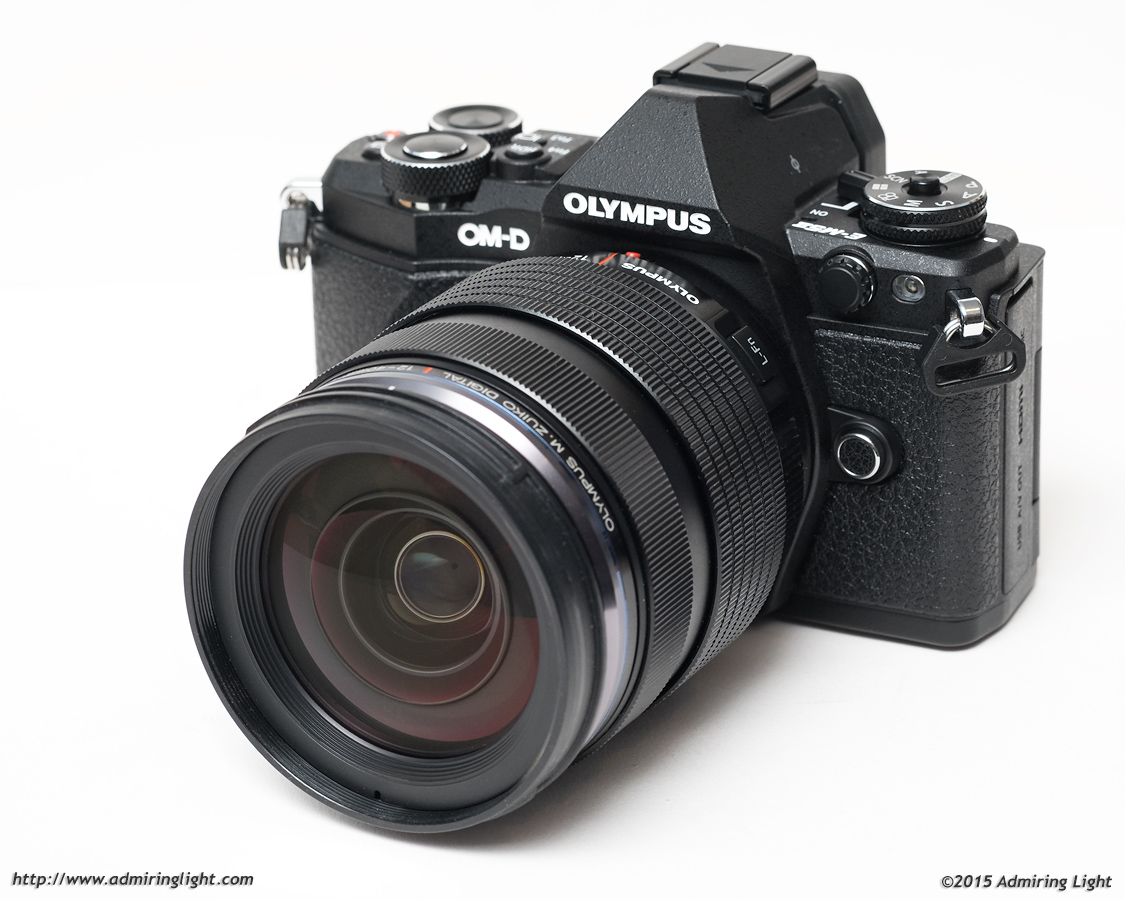 If you're not familiar with my reviews, I review from a real world shooting perspective. You won't find lens charts or resolution numbers here. There are plenty of other sites that cover those. I review products on how they act for me as a photographic tool.
Construction and Handling
The 12-40mm f/2.8 is a solidly constructed high-end optic featuring weather sealing against dust and moisture. The lens is bigger than any of the slower standard zooms for Micro 4/3, but quite compact for a wide to telephoto standard zoom with a constant aperture of f/2.8. The lens has a focal range that gives a field of view similar to a 24-80mm lens on a full frame camera, encompassing a versatile range from super-wide angle to short telephoto.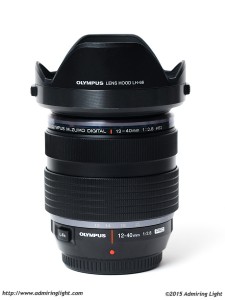 For the most part, the lens lives up to what you'd expect in this department, with a tightly assembled body with high-quality plastics and a metal shell over most of the lens body. However, I felt that it fell a bit short of what I would generally consider a 'Pro' build. The inner lens tube rubbed slightly when turning the zoom ring, and the extending tube has a small amount of play. Overall, it's a well-built lens, but the sister to this lens, the 40-150mm f/2.8, has a more solid construction in my opinion.
The lens extends during zooming towards the long end of the range, and very slightly at the widest focal lengths, with the lens at its shortest length at 16mm. The zoom ring moves smoothly, though damping is less than on many other lenses. The focus ring is very smooth and precise, and features a manual focus clutch mechanism, allowing for quick switching to manual focus, complete with focusing scale. It's worth noting that the focus ring still turns when the ring is pushed forward for AF operations, which allows for full-time manual focusing, or manual focus when manual focus is engaged via the camera.
The 12-40mm f/2.8 PRO comes with a reversible lens hood that locks into place and requires pinching two side buttons to release the hood. Frankly, I though the locking mechanism was a bit clunky and unnecessary, and slowed down storing the lens. The 12-40mm also has an Olympus L-Fn button on the side, which adds an additional programmable button for use with any Olympus camera. As not all of my Micro 4/3 lenses have the L-Fn button, I typically don't use it, as I operate on muscle memory while shooting most of the time, and having a button that's only there on certain lenses tends to slow me down a bit.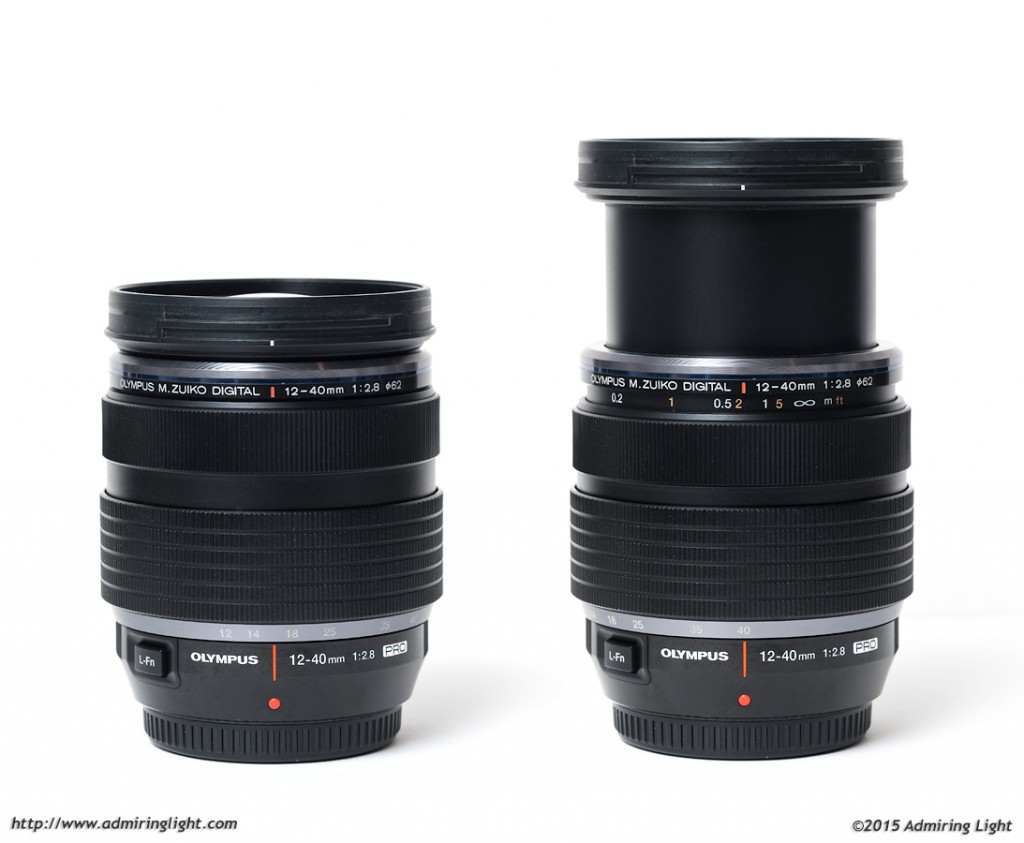 Autofocus Performance
The 12-40mm f/2.8 features a very fast and very quiet focus motor. I tested the lens on the OM-D E-M5 Mark II, and in most situations, the lens was extremely fast to focus and very accurate. I had a few situations in dim light where the camera thought the lens was in focus when it was clearly well out of focus, and I had trouble getting it to sweep through the full range to lock on, but this only happened a few times during my testing. In all other cases, even in lower light, it locked swiftly and surely on my subject.
As I noted in my review of the E-M5 Mark II, the 12-40mm f/2.8 was excellent for continuous autofocus as well, and had a good hit rate while tracking moving subjects.
Unfortunately, the lens, like all Olympus lenses, doesn't have an optical stabilizer. This is fine if you're shooting with an Olympus body, as the outstanding in-body image stabilization of any recent Olympus camera negates any need for an optical stabilizer. However, if you own a Panasonic camera other than the GX7, you'll want to consider the lack of lens-based stabilization in the 12-40mm.