It's been a long, long break between articles, as I've been absolutely swamped at my day job, finding little time to shoot and even less time to write.  I have a backlog of thoughts and images to go through, and today I'm taking a look at Sony's professional grade telezoom, the Sony FE 70-200mm f/2.8 GM. A constant f/2.8 short telephoto zoom is a staple lens for many professional photographers, and the versions from Nikon and Canon are also among the best zoom lenses made.  Sony's entry looks to add a similarly impressive piece of glass to the full-frame E-mount lineup.  The 70-200mm f/2.8 GM is roughly the same size as its DSLR counterparts: let's see if it matches up with regards to performance as well.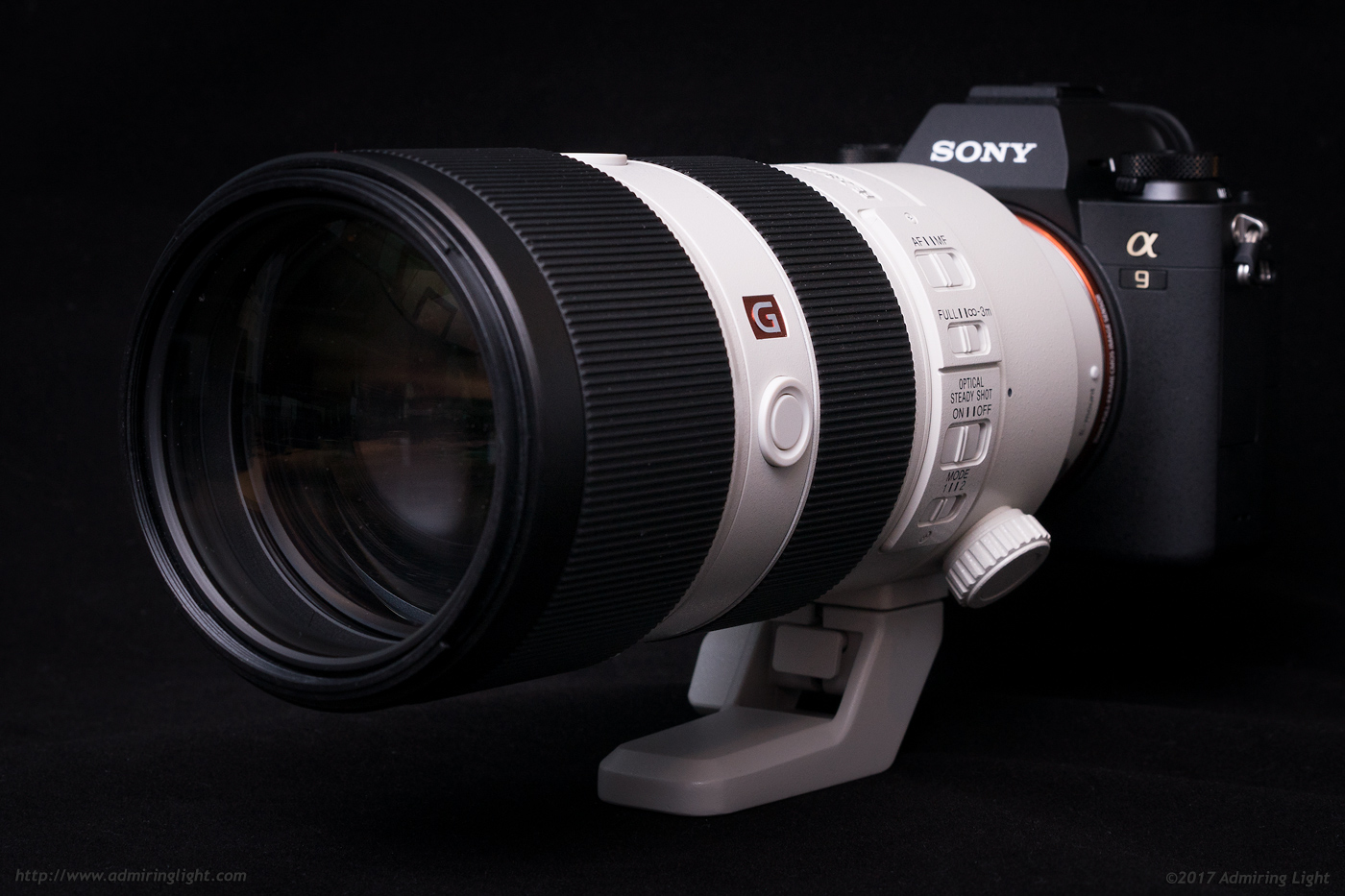 If you haven't read my reviews before, I do not generally perform resolution tests or make charts to track quality measures.  I take a real world approach to my reviews and evaluate how a lens or camera handles and works in regular use.
Construction and Handling
The Sony FE 70-200mm f/2.8 GM is a fairly hefty lens, and is effectively the same size and weight as any other 70-200mm f/2.8 lens on the market today.  With telephoto lenses, there's really no size advantage with a mirrorless camera, so things are as expected here.  The lens is very solidly constructed of metals and high-grade plastics, with smooth, well damped focus and zoom rings.  Unlike most lenses in the E-mount, at least the front focusing group is controlled via direct gearing with the focus ring, a nice surprise.  As the Sony FE bodies are rather small, the lens can be a bit large on most E-Mount cameras, but the lens leaves plenty of room for your fingers.  I shot the lens predominantly on the new Sony A9, and the slightly larger grip on that camera helped with overall handling.  It's a hefty lens, so you'll definitely feel the weight in your bag, but professionals and serious shooters who need an f/2.8 zoom already know the drill there.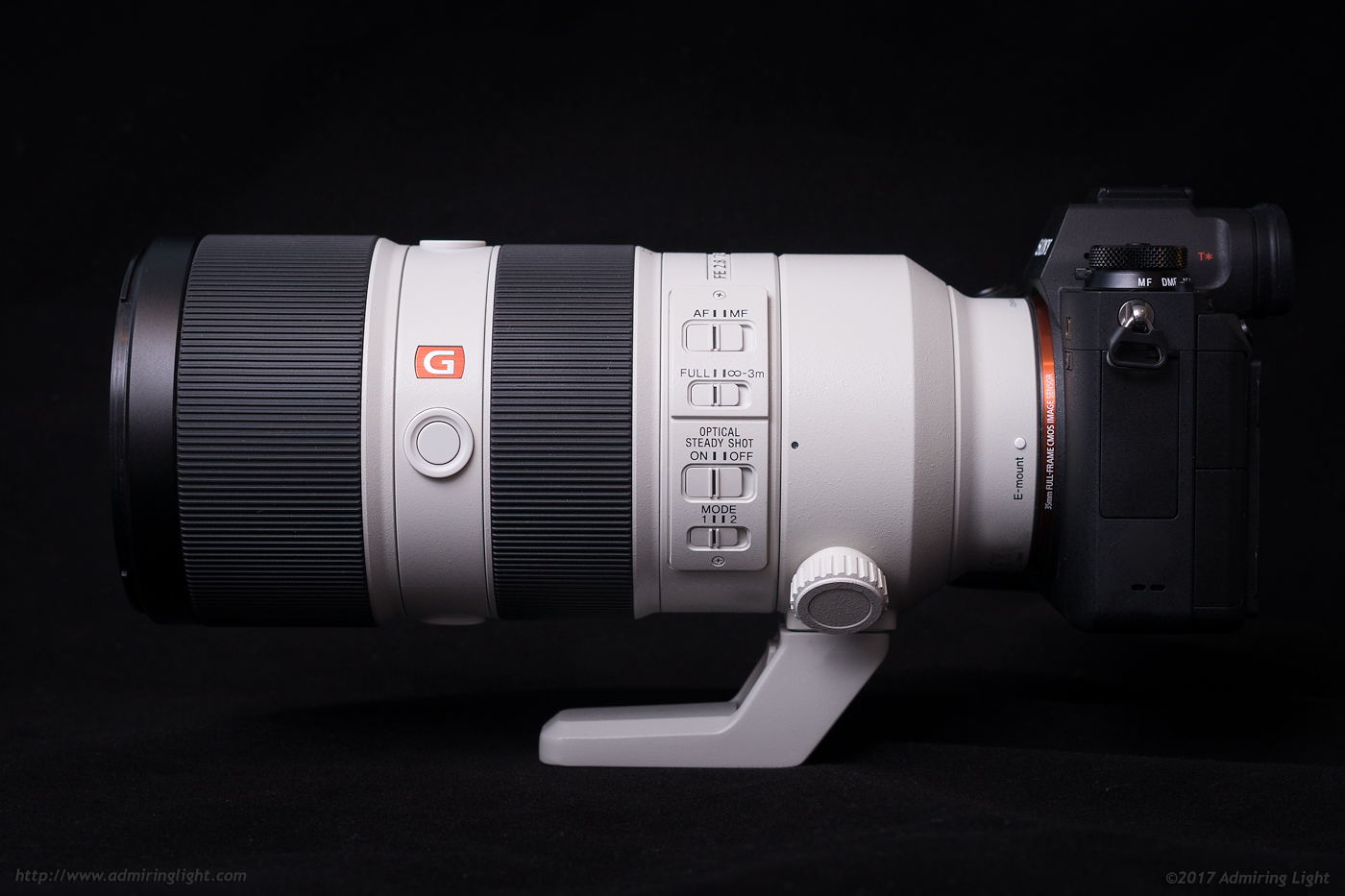 The FE 70-200mm GM comes with an array of switches along the left side of the lens barrel.  There's an AF/MF switch, a focus limiter, and two controls for the optical image stabilizer, to turn it of and on and set the panning mode.  There are also multiple AF lock buttons around the barrel between the focus and zoom rings.  This button is programmable, and I used it to engage Eye Detection AF.  With the Sony A9's excellent facial recognition and autofocus, this proved to be a very handy control indeed.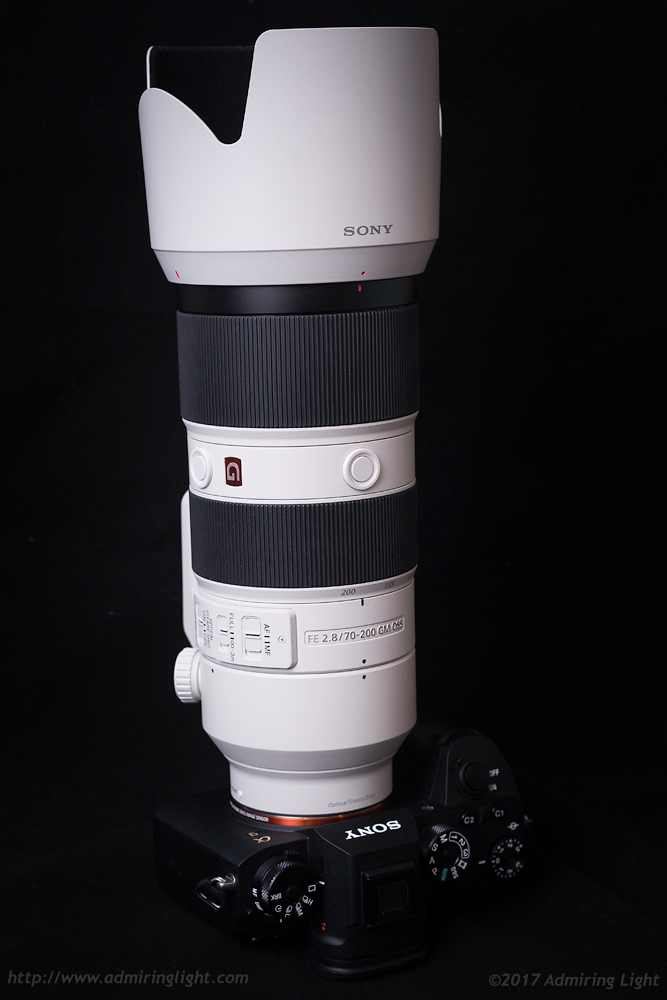 The 70-200mm f/2.8 GM comes with a deep plastic petal lens hood that provides good shading and protection for the front element.  The hood has a cutout at the base with a sliding door to provide easy access to polarizing filters while the hood is mounted.  In all, the lens feels much like the pro-grade telephoto zooms from Canon and Nikon – a solid, well constructed lens with good handling considering the size.
Autofocus and Image Stabilization
Like you'd expect from a lens in this category, the FE 70-200mm f/2.8 focuses quickly and surely.  AF is extremely quick and, in my experience, exceedingly accurate.  While the vast majority of my shooting time with the lens involved shooting golf, which isn't particularly taxing on an AF system, I also tested the continuous autofocus ability of this lens with the A9, and it performed extremely well.  Shooting at the top burst rate of 20 frames per second on the A9, with a person running towards me, and Eye AF activated, yielded approximately 90% of images that were simply dead-on in focus, a very impressive result given the extreme frame rate and the type of shooting.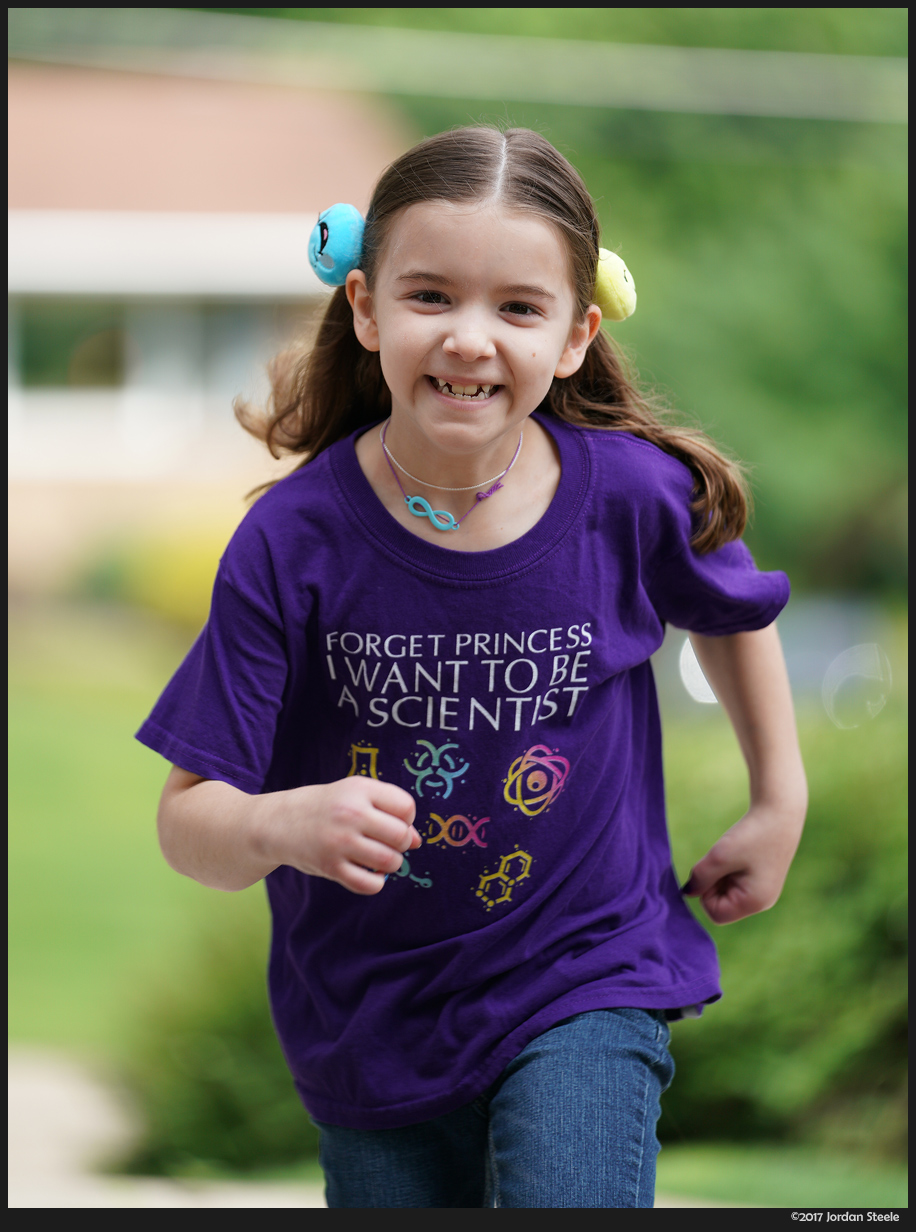 The optical stabilizer included in the 70-200mm GM is also excellent, and the best I've used for the Sony E-Mount system.  I was able to regularly achieve around 4 to 5 stops of extra handholdability, which is a great result, allowing for shots at around 1/10s at 200mm, provided your subject isn't moving.