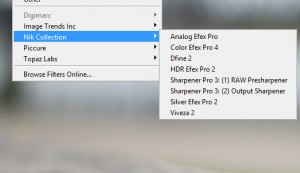 If you already own the Nik Collection of plugins for Photoshop, Lightroom or Aperture, you may have been surprised by a curious addition to your filters menu.  There, atop the menu, without any interaction from you, sits a new plugin called Analog Efex Pro.  The new plugin is free to all owners of the Nik Collection, and if it hasn't auto updated on your machine, it should appear there soon.
Unfortunately, for Windows users, the update wasn't perfectly executed, with many (myself included) having a curious error appear when launching Photoshop, about a missing DLL file.  If you have this error, it can be fixed by reinstalling the Microsoft Visual C++ package here.  Sloppy updating aside, it's exciting that Google-owned Nik has decided to simply slide in a new piece of software for free!
While I haven't had extensive time to go through Analog Efex Pro, it looks to be a rather robust image plugin that can provide vintage camera filters to your images, much like many mobile apps allow.  The difference here is that the filters are extremely well executed and allow for a tremendous amount of control over the final product.
Analog Efex Pro features several camera modules, from the relatively nice film like look of the Classic Camera section, to the beautifully done Wet Plate camera, which allows you to get the look of images from the 1800s to the crazy intentionally poor image quality from the Toy Camera and Vintage Camera sections.  Each of these are well done and allow control over the major components of the effects, so you can go as wild or as subdued as you like.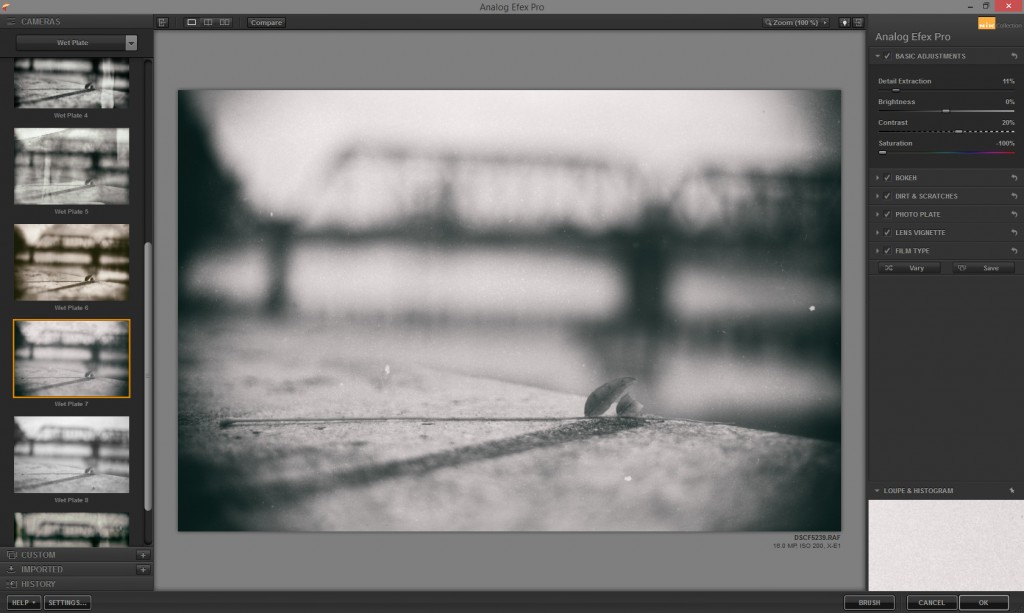 The image above shows the interface of Analog Efex Pro.  Here, I have an image open with the Wet Plate camera settings, with a number of presets on the left, with all the fine-tuning options on the right, much like all the other Nik plugins.  While there doesn't appear to be U-point control in Analog Efex at the moment, it does still give you plenty of options to toy around with.
The plugin also has a 'camera kit' option, which gives you full access to everything the plugin can do, and allows you to mix and match effects to your desire and create any look you want. There are literally thousands of combinations you can do for your own unique look.
If you are a Nik Collection owner, go open your plugins and have a go with Analog Efex.  Chances are you already have it!
While I haven't used Analog Efex that much since it installed, below are two final images run through the software.  The first is the image shown in the screen shot above, while the second was processed using the Classic Camera module and then fading that by 50% on the resulting layer.