Laowa is a relative newcomer to the consumer photographic industry, but in the short time they've been around they have released a large number of unique lenses that provide capabilities that aren't available from any other manufacturer. From extreme ultra-wide angle lenses, to greater than 1:1 macro lenses and probe lenses, they've created some truly compelling options.
Today I'm taking a look at the Laowa 15mm f/4.5 Zero-D Shift lens, which is currently the widest shift lens available for full-frame cameras. Laowa also notes that the lens is usable with shift on medium format bodies like the Fujifilm GFX series. I am reviewing the Canon EF mount version adapted to RF mount and used on my EOS R5. The lens is available in a wide variety of mounts, including Canon EF, Canon RF, Nikon F, Nikon Z, Sony E, and L-mount.
Shift lenses have been around for a long time as a mainstay for architectural photographers. In the past, these lenses have been limited to fairly modest wide angles, due to the challenge of designing a large image circle lens with such an extreme angle of view. Canon released the first truly wide angle shift lens with their TS-E 17mm, and Nikon followed with a 19mm PC-E lens, but Laowa is the first to offer a fully featured 15mm shift lens. Let's dive into the specifics: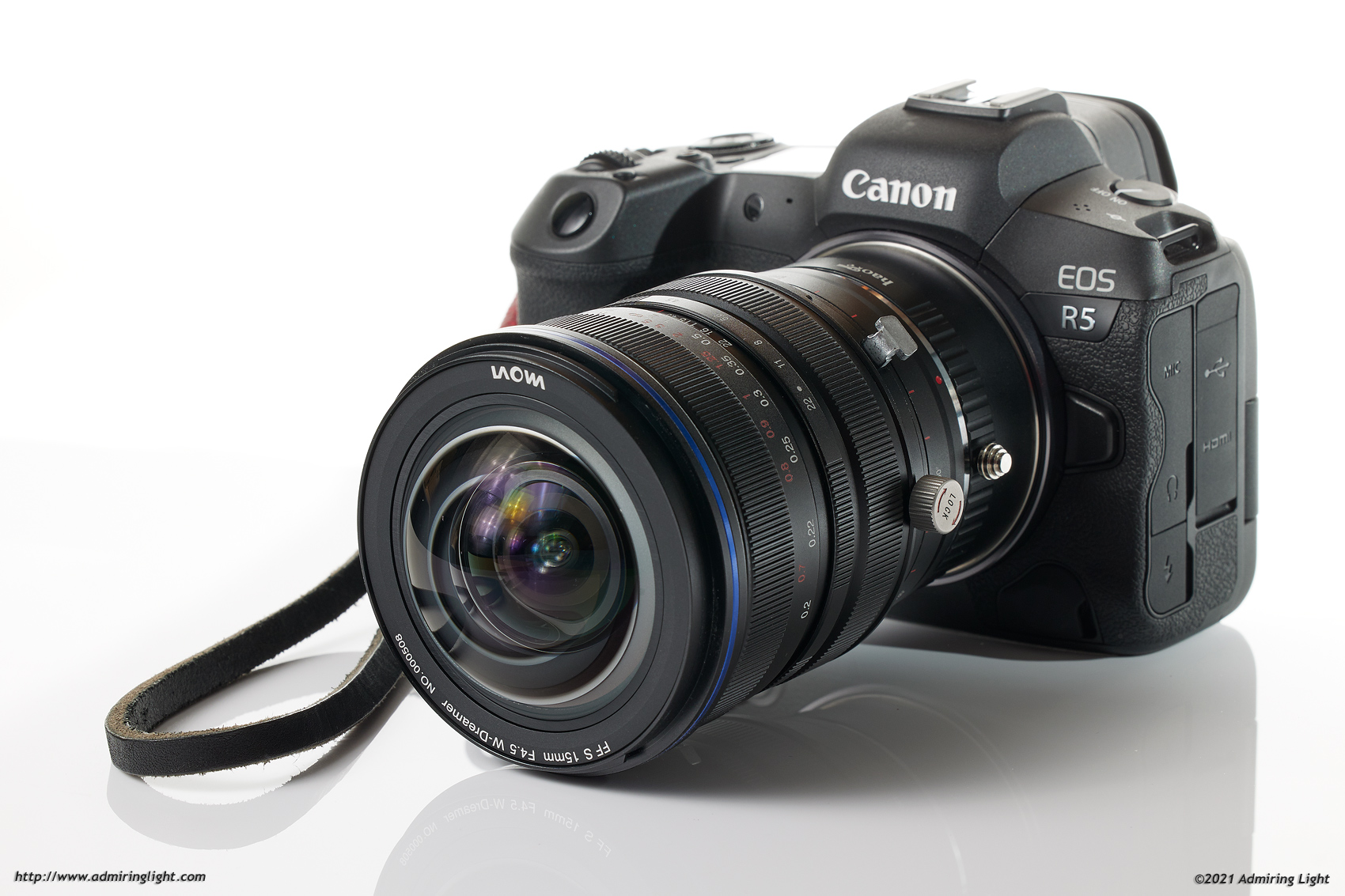 What is a shift lens?
Shift lenses have been around for a while, but due to their expense, all manual operation, and specialized nature, most photographers haven't used them. The main reason for a shift lens is to correct perspective distortion. It is able to do this by having a significantly larger image circle than needed to cover the image sensor or film. In this case, the Laowa 15mm f/4.5 has a 65mm image circle, which is significantly larger than the 43mm circle needed to cover a full-frame sensor. The lens optics are then mounted on a mechanism that allows the entire optical package to shift, so that you can change the portion of the image circle the camera sees.
So why would someone want to do that? Anyone who has used a wide-angle lens knows the lines in the image are only straight when the camera is perfectly level. Tilting up to get more of a tall object in the frame will cause straight lines to converge. This causes tall objects to look like they are tapering to a point. Likewise, angling down to get more foreground causes the lines to converge at the bottom of the frame and diverge at the top.
Using a shift lens allows you to keep the camera aimed level to keep the lines straight, and then shift the lens optics up or down to create the framing you want.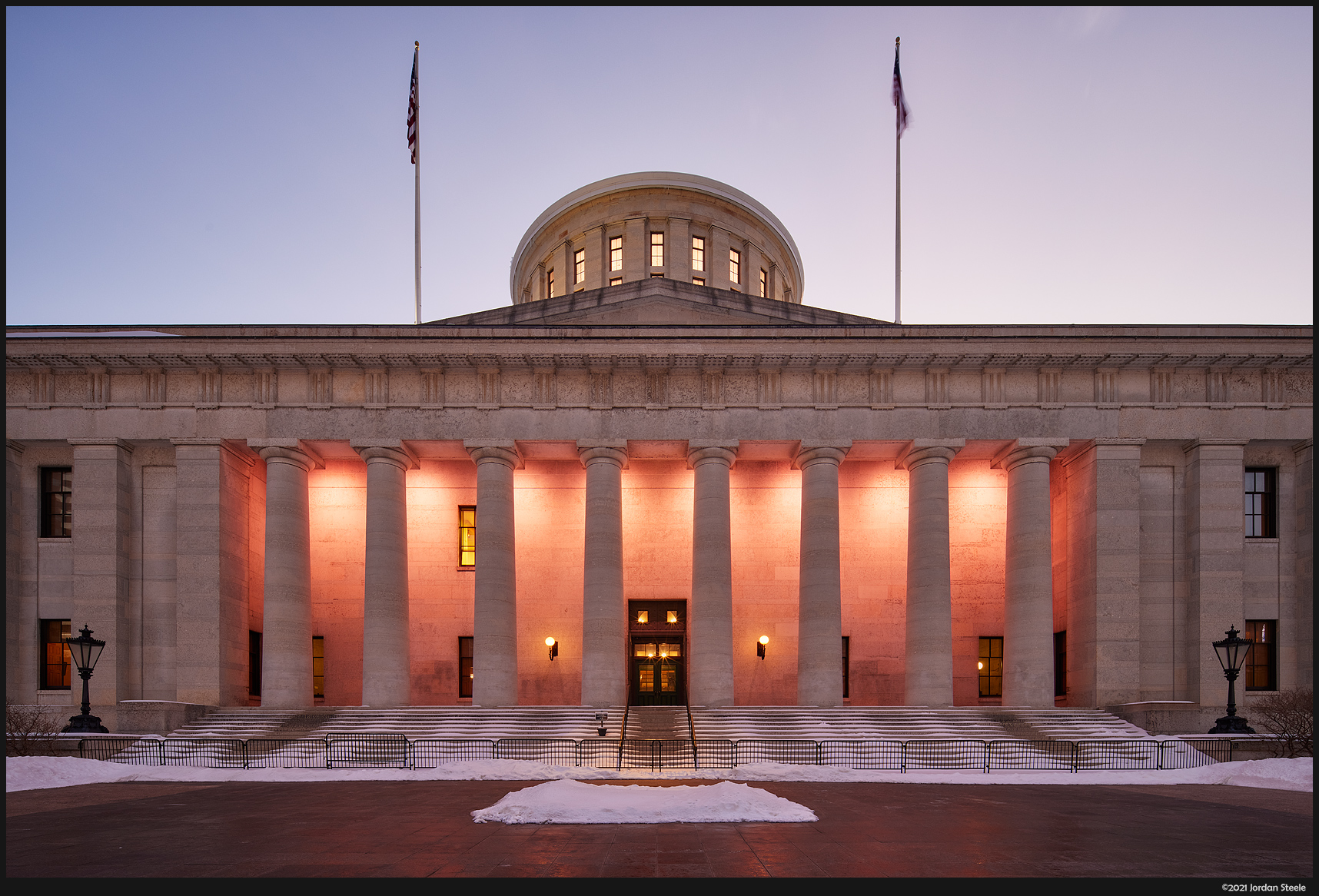 Additionally, since the shift lens is simply showing different parts of one image circle to the camera, the shift feature, along with the ability to rotate the shift axis, allows one to do panoramic shots that are seamless, something that is generally very difficult to do with an ultra-wide lens. Most compositions will stitch panoramas beautifully with just shifting the lens. For absolutely pixel perfect stitches with close foreground subjects, Laowa offers a lens mount that holds the front of the lens stable while the camera shifts behind it. For most situations, you won't need this. Using full shift at each of the rotational positions allows you to not only make horizontal or vertical panoramas, but also combine both to create shots that are both perspective corrected and extremely wide.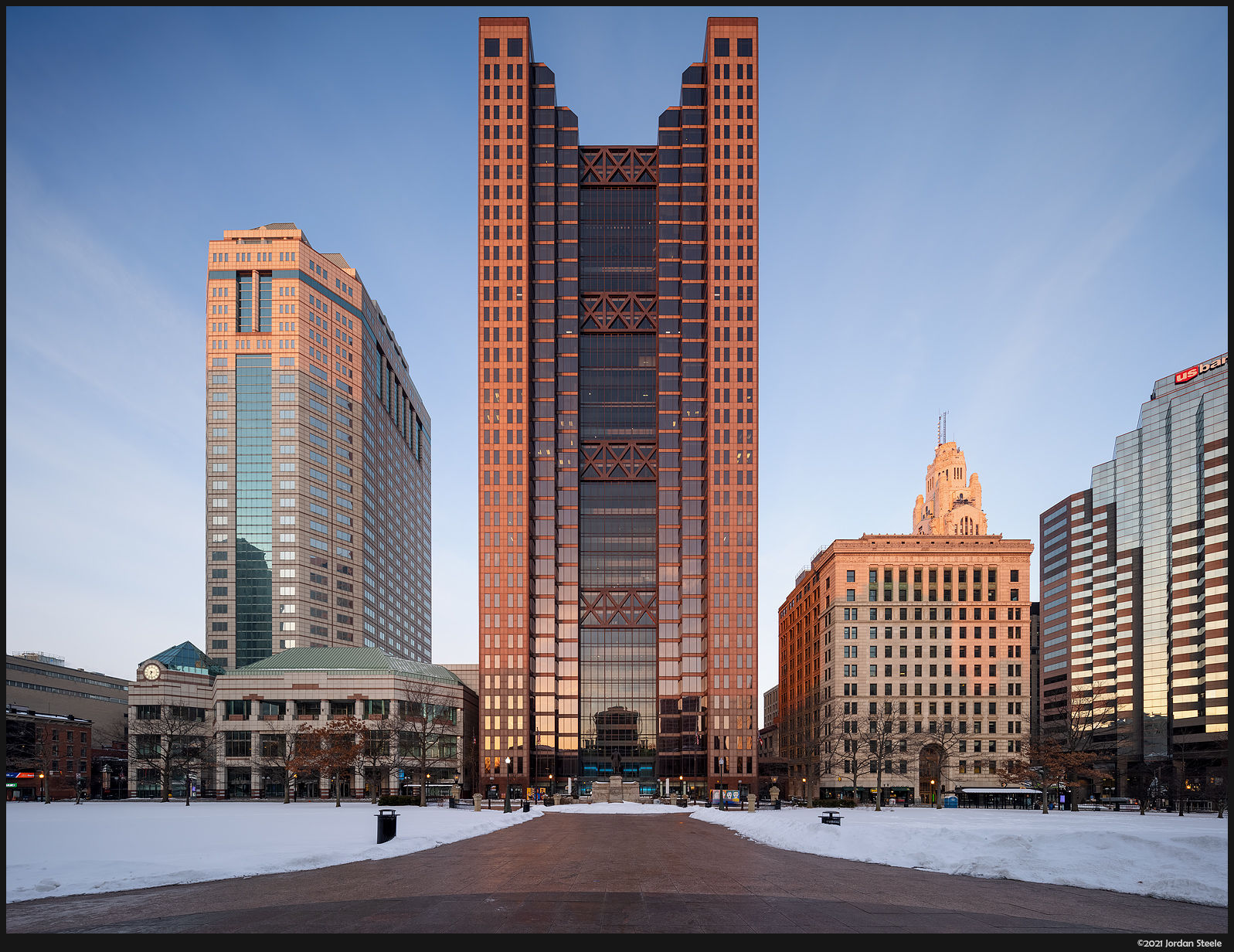 The shot above is a stitch of 11 photos, taken at full shift and 15 degree rotation from 90 degrees horizontal left to 90 degrees right. The resulting image is a 75 megapixel image with a field of view equivalent to around 10mm on full frame. I did fill in the upper corners, which were left blank since I had subject at the very top at maximum shift. For shots that don't require maximum shift, you can crop the frame without blank edges.
The rotation feature is useful not only to change the orientation of the shift axis when moving from landscape to portrait orientation, or for panoramas, but the intermediate shift positions allows you to precisely position the frame both horizontally and vertically to keep both vertical and horizontal lines straight. The shot below was shifted at a 45 degree angle up and to the right to keep the camera straight on the buildings in the background while framing the shot how I wanted.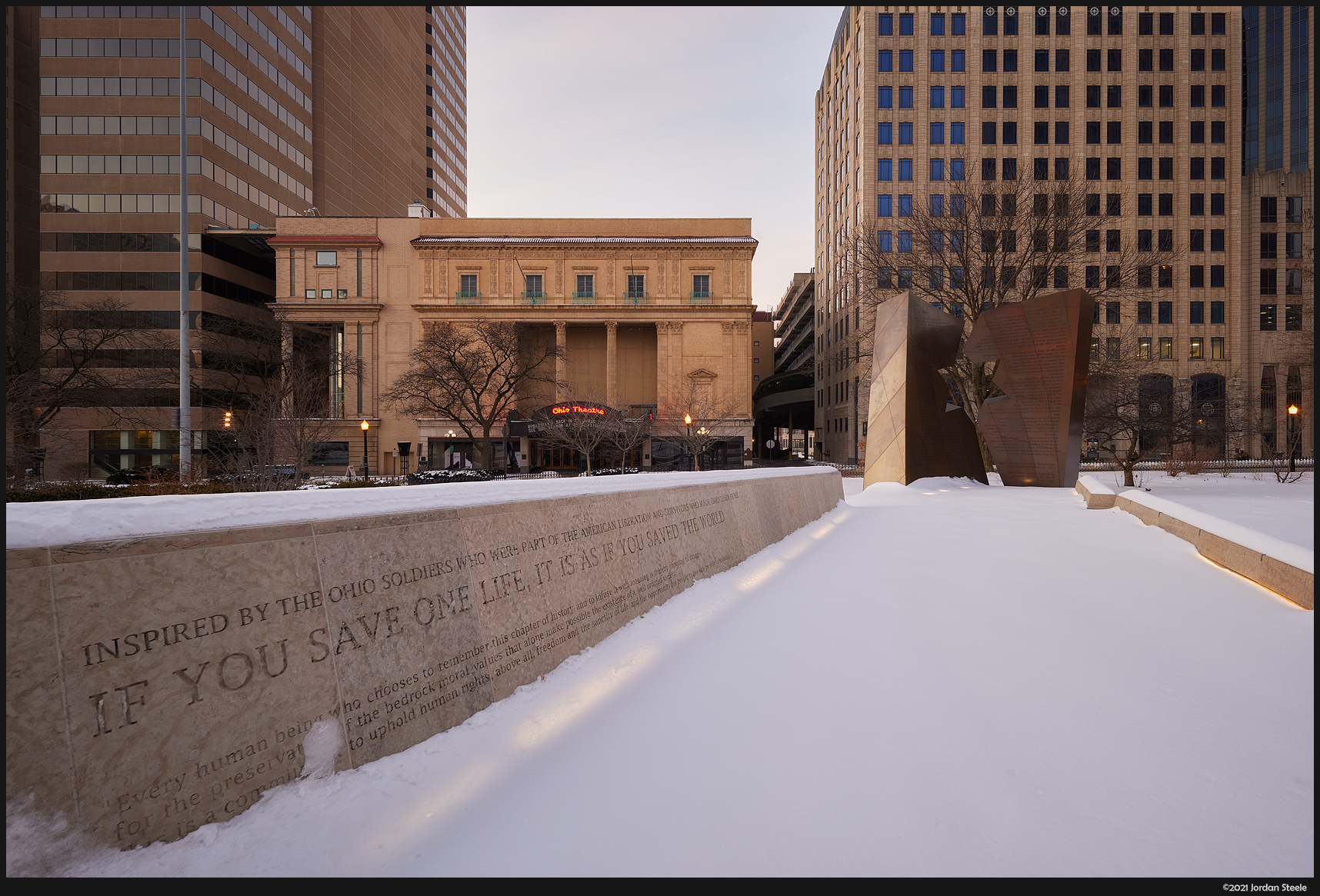 Construction and Handling
Shift lenses have historically been manual focus lenses. Even Canon's high end Tilt-Shift lenses are all manual affairs, though Canon does include electronic contacts and automatic aperture. The Laowa 15mm f/4.5 Shift is likewise a fully manual lens, with manual focus, aperture, shift and rotation, with no lens contacts. For a lens such as this, that's perfectly fine, as shift lenses are best used tripod mounted. Operation of a shift lens is also somewhat complex. With three separate control rings, plus the rotational axis to navigate, setting up your shot correctly takes a bit of effort and precision.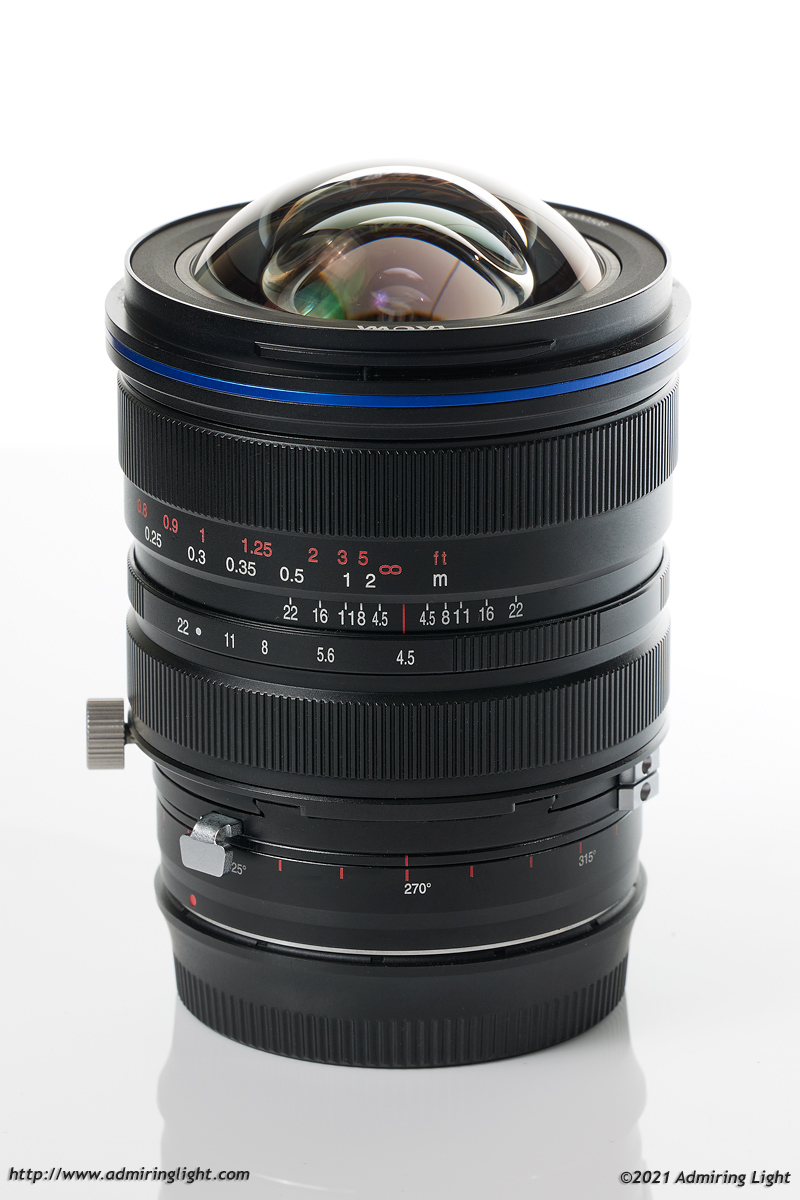 The Laowa 15mm f/4.5 Zero-D Shift is constructed entirely of metal and glass, and is a rather dense package at 597g. All of the lens controls operate smoothly, with excellent damping. At the front of the lens sits a ribbed metal manual focus ring that operates smoothly with just the right resistance. Behind that sits the aperture ring, which has detents at each full stop of aperture from f/4.5 to f/22. Due to the nature of the lens, I shot almost exclusively at f/11 or f/16 for maximum edge to edge sharpness and depth of field.
Behind the aperture ring is the shift ring. Rather than have a small and fiddly knob to adjust shift, Laowa has incorporated the shift movement into a metal ring, which makes controlling the shift smooth and easy. Behind the shift ring sits the shift lock knob, which keeps the lens firmly at its shifted position. Finally a rotation lever allows the lens to rotate in 15 degree increments for 360 degrees, with locking detents at these 15 degree positions.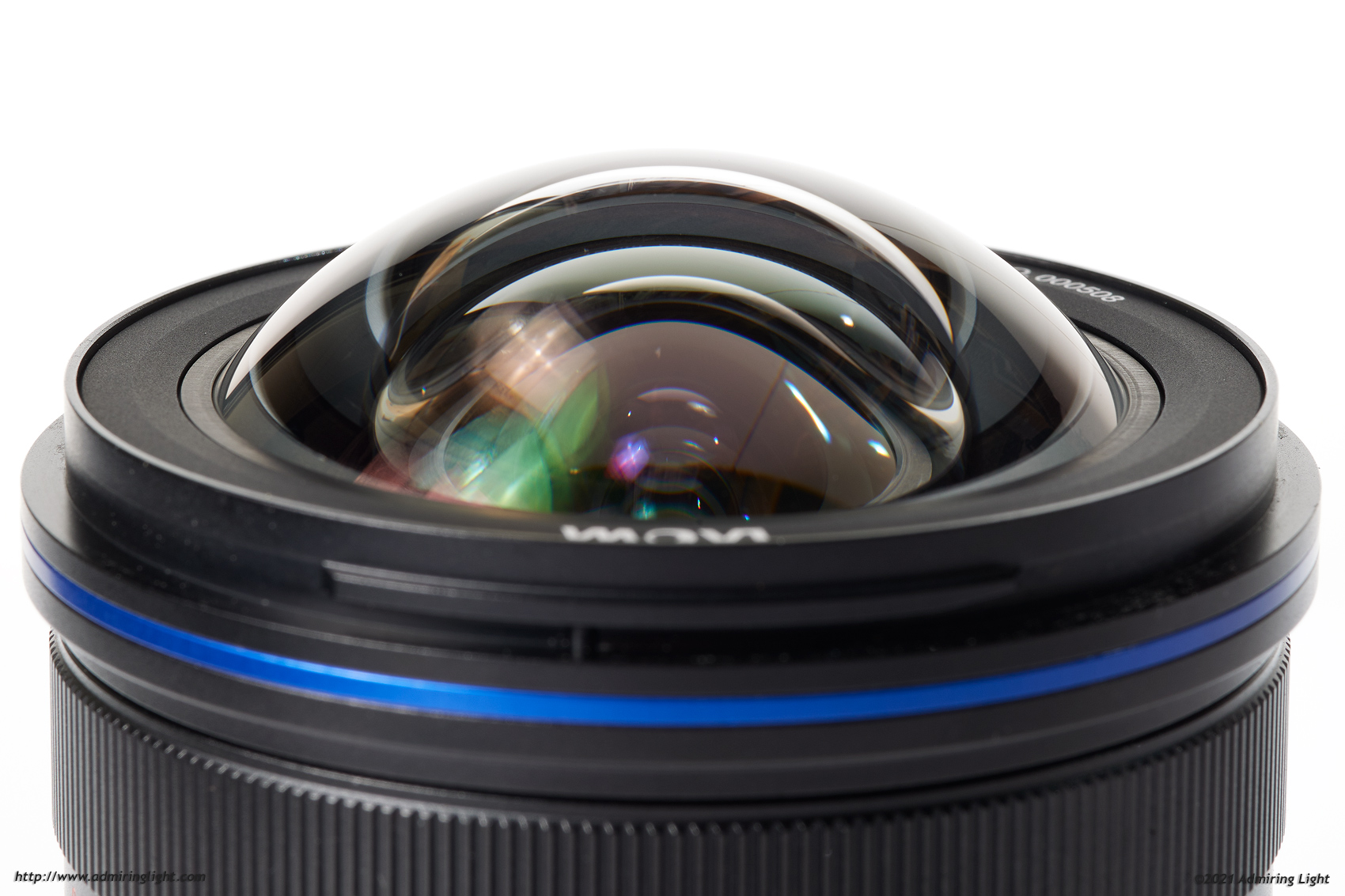 You may have noticed the extremely bulbous front element of the Laowa 15mm f/4.5 Shift. This is necessary due to the extreme field of view. While the lens is a 15mm lens, the field of view for the whole image circle is closer to that of a 9mm lens on full frame. The large image circle is closer to that of a 645 medium format lens than a 35mm lens. There is no lens hood, nor an option for one, and that giant front element is exposed when the lens is in use.
With this element, care must be taken to avoid damaging it when in use. Thankfully, Laowa has designed a very nice lens cap for the 15mm shift, which locks onto the lens like a lens hood, rather than using a friction design. As such, there is almost no chance of accidentally knocking the cap off the lens while in your bag or while being carried.
In all, the lens is constructed very well, with excellent control feel, smooth gearing and excellent damping on the focus ring. The lens is not weather sealed, which is common for Laowa lenses, but given the type of shooting this lens is most suited to, I don't think that's a huge loss.