Viewfinder and Rear Screen
The E-M10 Mark II features an improved electronic viewfinder (EVF) over the original E-M10 and the E-M5.  It's grown in size, with a 0.62x magnification (up from 0.58x), and features a higher resolution 2.36 million dot panel.  The result is a good-sized view that is extremely clear and crisp.  The EVF is roughly the same size as the one in the Fuji X-T10, and it performs just as well as that excellent finder.  Contrast is rich and details are clear.  In decent light, it has excellent refresh rates, and it maintains low noise even in dim light.  However, there is some notable lag in lower light, which is especially noticeable when panning the camera.  Still, it's a clear improvement over the earlier E-M10 and the original E-M5, even if it doesn't quite measure up to the large EVFs in the E-M1 and E-M5 Mark II.
The rear screen is a 3″ 1 million dot OLED display that is crisp, clear and has excellent color and good viewing angles.  The screen can tilt up for low to the ground shooting or down at a 45 degree angle to enable easier shooting overhead, but lacks the fully articulated capabilities of the E-M5 Mark II's screen.  The screen, like all OM-D models, is a capacitive touch screen that utilizes touch for focus point positioning, swiping through images on review, selection of settings in the super control panel and more.  It's very responsive and it's a great help to have on a camera.
The biggest new feature on the E-M10 Mark II with regards to the touch screen is the addition of Touchpad AF positioning. Olympus actually calls this feature "AF targeting pad", but I feel silly even saying that. Panasonic has had this feature on a few cameras, but the E-M10 II is the first Olympus body to gain the capability.  The feature works by allowing you to utilize the touch screen while using the EVF by treating it as a trackpad.  Place your thumb anywhere on the screen while using the EVF and simply slide it in any direction to move the AF point like you would move a mouse cursor on a trackpad.  It is a very convenient way to keep the viewfinder to your eye and still quickly change AF point position. After a while it becomes second nature to operate, though it can be a bit touchy while you're getting used to it.  After using this feature on the E-M10 Mark II I fear I'm going to miss it on all my other cameras.
Autofocus and Performance
Like the E-M5 Mark II, the E-M10 Mark II features a contrast-detect only focus system.  This will limit the accuracy of continuous focus capabilities, but Olympus has been perfecting their contrast-detect system for years, and it's among the fastest autofocus systems around when it comes to single-shot shooting. In almost any light, focus is very quick, locking on nearly instantly when shooting with a fast focusing lens.  In very dark conditions, the system can get confused in some cases, but overall, I found it to focus well in almost every situation.  Accuracy is excellent as well, with precise placement of focus right where you ask for it.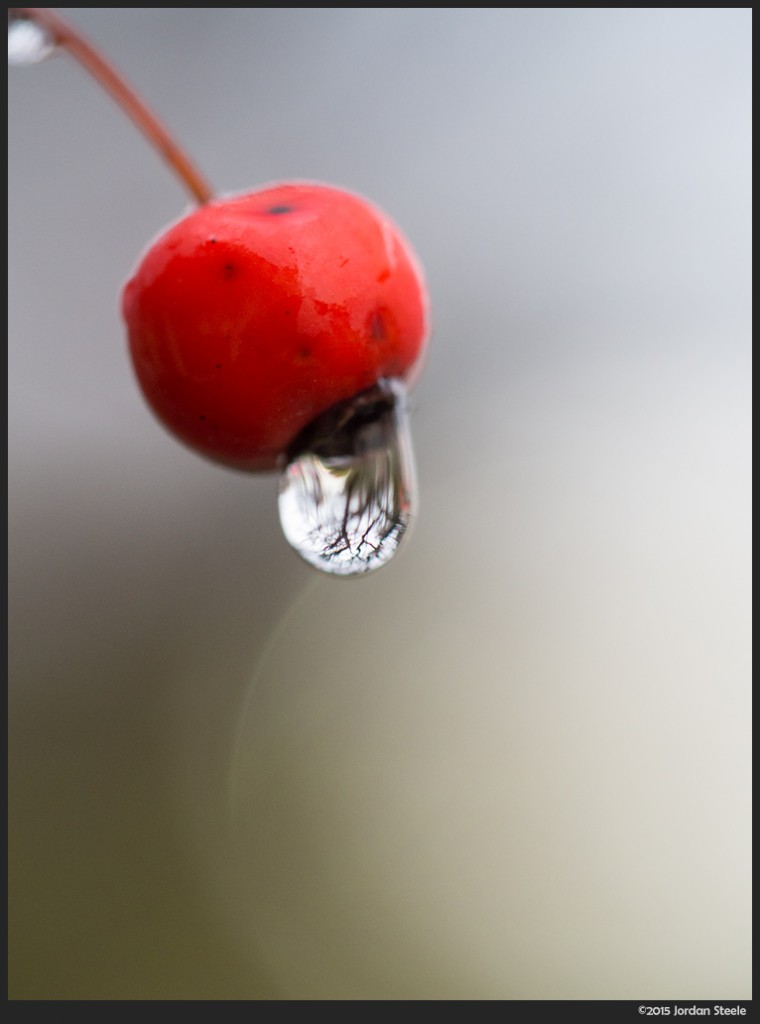 In continuous focus mode, the system does a fairly respectable job overall, considering it's a contrast-detection only system. The camera can keep up with slower moving subjects or more lateral movements quite well, though it pales in predictive capabilities to mirrorless cameras that have on-sensor phase detection AF.  The E-M10 II does well enough for casual shooting, though you'll get a few out of focus frames in each burst.  I certainly would want something like the E-M1 if I were using a Micro 4/3 camera for sports work.
Olympus has had a very good face-detect system for a while now, and the face and eye detection on the E-M10 Mark II is excellent.  Focus is quick and accurate and I found the camera was able to lock right onto the eyes in the vast majority of situations.  It also does a much better job than my Sony and Fuji cameras at locating faces that are in profile or looking down.  Those situations cause other cameras to struggle in many cases, while the Olympus still locates and locks on with ease.  The feature has definitely progressed beyond the gimmick stage and is a genuinely useful feature in many situations.
The E-M10 Mark II has an improved frame rate compared to the original E-M10, and can shoot continuously at 8.5 frames per second.  Buffer size is quite good for a mid-range camera, as over 40 JPEGs and nearly 20 RAW files can be captured in a single burst.  If you switch the camera to the electronic shutter, the E-M10 II can shoot at up to 11 frames per second, but this is of much more limited use as the electronic shutter, even at high shutter speeds, suffers from a slow readout that will cause warping of the subject if it's in motion.
Speaking of that electronic shutter, it's a new feature on the E-M10 series, and allows the camera to shoot at shutter speeds of up to 1/16,000 second. While this won't come in handy for action shooting, it's very useful in eliminating vibration from the shutter, allowing for completely silent operation of the camera and shooting in very bright conditions with fast lenses without an ND filter.
Flash
The E-M10 Mark II, like its predecessor, features a built-in pop-up flash instead of the clip-on flashes that the E-M5 and E-M1 series employ. The flash is accessed by rotating the power switch upwards.  The built-in flash is small and has all the benefits and pitfalls of any other pop-up flash.  For most shooting, the direct light is unflattering and limited in use, but the flash can be used well for fill-in flash outdoors in the shade and it works quite well for macro work as well.  The E-M10 II's low overall power will also limit its usefulness for any subject beyond a few feet. Despite the limitations, it's a nice feature to have in a camera.