Image Quality
Sharpness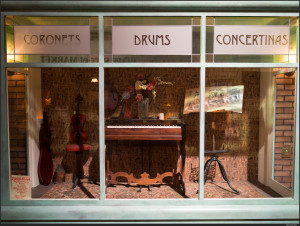 The Panasonic Leica 15mm f/1.7 is a lens that performs well with regards to image sharpness, but falls a bit short of the best lenses in the Micro 4/3 system.  At f/1.7, the image center provides nice crisp images with plenty of detail, though the edges and corners are a bit soft at this wide aperture.  Stopping down to f/2.8 to f/4 sharpens the edges up nicely and brings the corners into good territory.  The remaining corner softness is likely a result of the automatic distortion correction, which I'll touch on a bit later.
While that touch of corner softness keeps the lens from achieving truly excellent cross frame sharpness, the stopped down results should be good enough for most any purpose.  While the 15mm f/1.7 isn't the gem that it's more expensive 42.5mm brother is at the widest apertures, the relatively good performance over the central 2/3 of the frame at f/1.7 should provide adequate sharpness for closer environmental portraiture and the like (though be careful to not get too close with a lens of this width, or perspective distortion will result.)
Click on the image above, which was taken at f/2.8 indoors and click the green arrow to view a large version.
Bokeh
The wide-angle focal length of 15mm and the moderately fast aperture of f/1.7 allows for some excellent blurring of the background when focusing close up, though relatively little blurring at further distances.  In a lens of this width, there's not going to be a huge need to blur the background in most situations, but when you are focusing closely and shooting at wide apertures, the bokeh out of the 15mm f/1.7 is generally pretty good.  At f/1.7, there can be some bright ring outlining with a colored fringe on specular highlights due to longitudinal CA. Stopping down a bit seems to remove these fringes, resulting in very attractive blur.  In most situations, the out of focus areas are predominantly smooth, and I usually found the results pleasing.  Aside from the example provided below, make sure to look at the other samples in the Image Sample gallery on the next page to see how the bokeh changes somewhat in different situations and with different settings.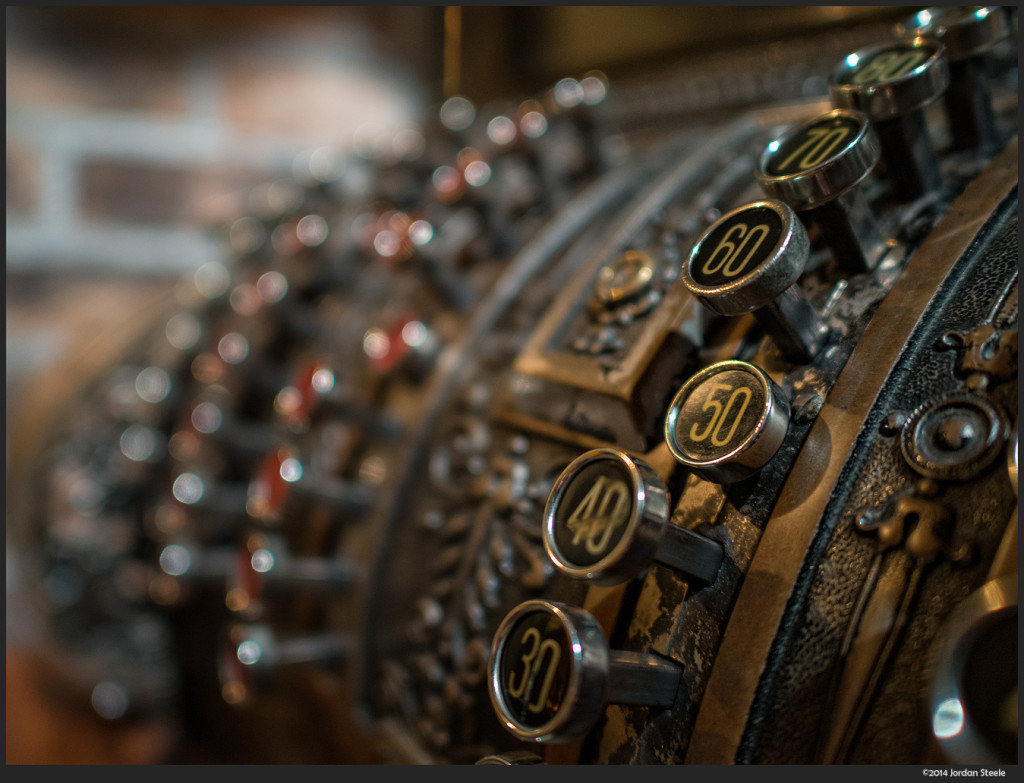 Color, Contrast and Chromatic Aberration
Like the other Leica branded lenses in the Micro 4/3 lineup, the 15mm f/1.7 features a rich color palette with very nice contrast.  It's a great look right out of camera and provides images with a bit of presence.  It's something that's a little hard to describe, but when you see it, you know what it looks like.
The lens can show a bit of lateral chromatic aberration that is relatively easily fixed, and can show some longitudinal CA in certain instances, though overall, neither pose much of an issue for most shots.
Distortion, Vignetting and Flare
Like a lot of Micro 4/3 lenses, the Panasonic Leica 15mm f/1.7 uses software distortion correction to achieve its out of camera look.  This is applied automatically to JPEG images as well as to RAW files in converters that support it (such as Lightroom and Adobe ACR).  In these converters, there is no way to turn it off.  When using these converters, the images from the 15mm show a slight amount of barrel distortion that is usually not relevant in field conditions, though it may be noticeable if your image contains many straight lines.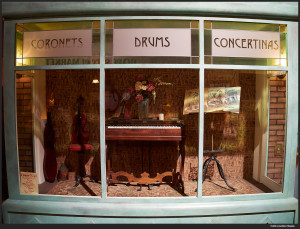 Using a RAW converter that doesn't support this automatic correction, such as Capture One, reveals the 15mm f/1.7 to show rather pronounced barrel distortion and a rather wider field of view than what most people will see.  With the distortion uncorrected, the corners of the lens are actually pretty sharp, showing that the corner softness that remains is generally an effect of the distortion correction.  The image to the right is the same image as the one shown above for the sharpness example, but processed in Capture One Pro 7 instead of Lightroom.  Note the pronounced distortion and the significantly wider view.  For most, this won't end up being an issue, as it will be invisible, but it's worth noting.
At f/1.7, the 15mm shows rather pronounced vignetting, which is predominantly gone by f/2.8.
The 15mm works quite well against bright light.  While it isn't immune to flare, a point source really needs to be in just the right spot to produce ghosting flare, and veiling flare is very well controlled, with strong contrast even in backlit situations. Overall, the lens performs quite well optically.