Image Quality
With a price tag over $2,000 and the long-held desire for a fast standard zoom for the FE system, hopes are extremely high for this lens in the image quality department.  Thankfully, in the most important areas, Sony has really knocked it out of the park with this lens.
Sharpness
It's tough to make a zoom lens that goes from wide to telephoto that is truly excellent from edge to edge.  It's even harder to make one that's exceptional right from an f/2.8 maximum aperture. However, the Sony 24-70mm f/2.8 GM is just such a lens.  Starting from wide open, the lens produces excellent resolution across the image frame right from wide open.  Stopping down just a bit brings even the extreme corners up to very sharp territory.  This is one impressively sharp optic, and one that really gives prime-like sharpness throughout its focal range. Amazingly, this sharpness is there both at closer focus distances and at infinity, even wide open. I was seriously impressed every time I looked at the images out of this lens.There's not a whole lot more to say here, as it's simply outstanding. Click here for a full size sample of the image below to see the resolution at 24mm, and click the green arrow at the bottom to view at full size.
Bokeh
The fast f/2.8 aperture allows the 24-70mm GM to create a fair bit of background blur, and for the most part, the quality of the bokeh is very good.  When focused close up, the bokeh is very creamy, and while it's not quite as smooth at further focus distances, it's still quite good.  Specular highlights are predominantly even, with just a hint of a bright outline, and while there's a fair bit of contrast in blurred backgrounds, the overall look is very pleasing.  While faster prime lenses will create more blur, the 24-70mm is fast enough and with nice enough bokeh to be an outstanding option for portraiture or general event photography, which is one of the primary uses of just such a lens.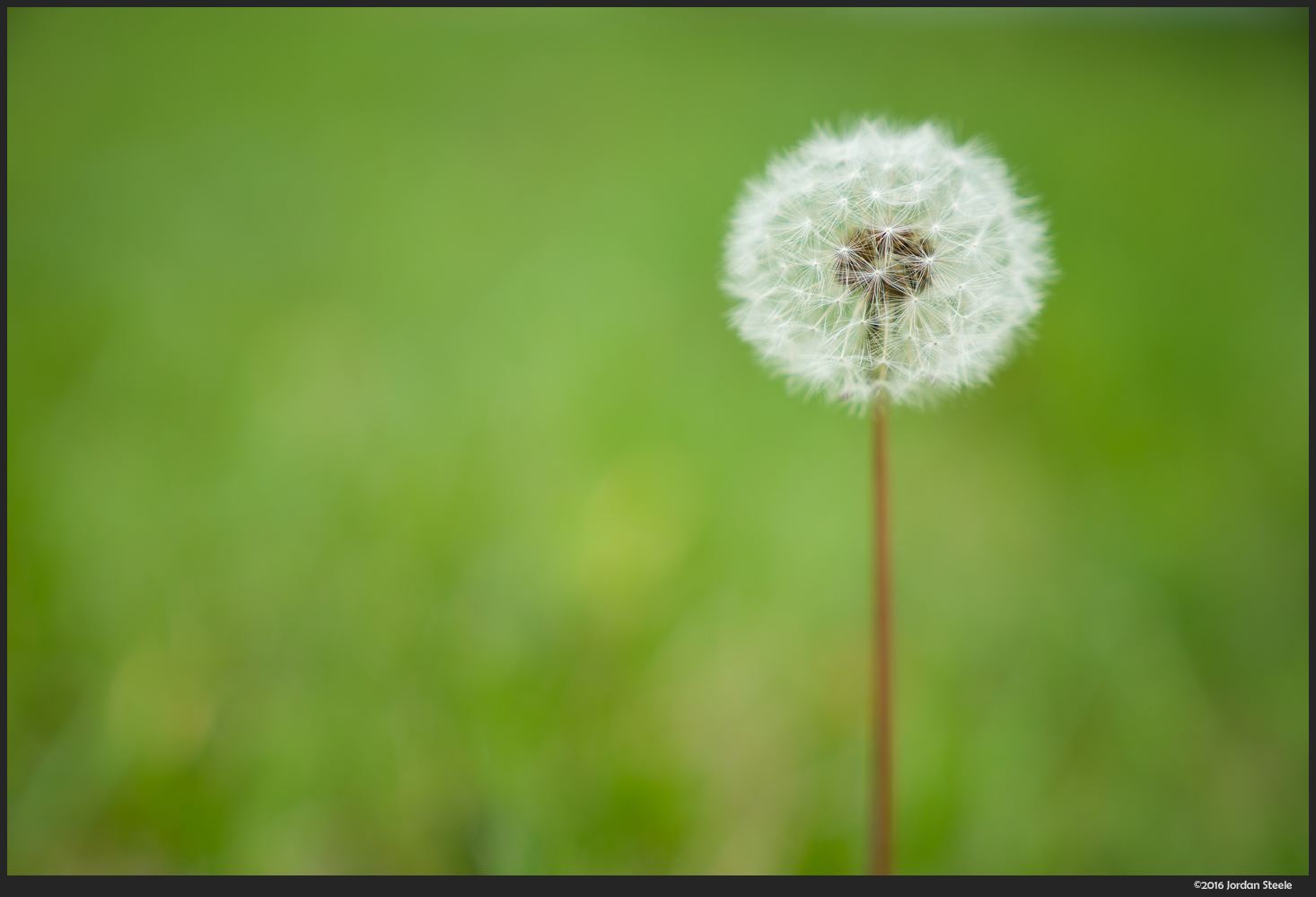 Contrast, Color and Chromatic Aberration
The 24-70mm f/2.8 GM shows very nice contrast at all apertures and throughout the focal range.  It consistently produces images with great clarity and a very pleasing and somewhat punchy contrast curve.  Color is also excellent.  While not quite as rich as the color the Zeiss lenses typically render with their T* coating, the color out of the 24-70mm GM is natural with good saturation and a relatively neutral color response.
Most standard zooms have a tough time controlling lateral chromatic aberration, but in my photos, it was all but invisible at all focal lengths.  I was actually quite surprised to see essentially nothing when zooming in to 100%, and had to double-check that I hadn't enabled CA correction in Lightroom.  It's not fully perfect here, though, as the background can show just a hint of longitudinal chromatic aberration with a very slight bluish fringe behind the focus point and a faint magenta fringe in front.  Still, even here the performance is excellent. Very well done by Sony.
Distortion, Flare and Vignetting
The 24-70mm GM shows a fairly typical tendency for standard zooms with regards to distortion, with moderate barrel distortion at the wide end that quickly switches to pincushion distortion as you move towards the telephoto end.  In both cases, the distortion is visible, but it's in line with other lenses of this type, and is easily corrected by the built-in profile for the lens.
It was generally overcast during my time shooting with the 24-70mm f/2.8, but I did take a few test shots into the sun, plus a handful of night shots, and the lens does a nice job with regards to flare performance. Contrast is well maintained and ghosting is limited to a handful of relatively small green orbs. One very nice feature with bright light sources is the beautiful stars that are created by the 9 bladed aperture.
One area where the 24-70mm GM does falter a bit is with vignetting.  The lens shows visible vignetting throughout the focal range that's fairly noticeable wide open and never fully disappears, even when stopping down.  I generally prefer a bit of light falloff towards the edges (and I add it to many shots), but for those who want their lenses to produce even illumination, they'll need to correct the vignetting in post.  The profile included in Lightroom and other RAW converters does a good job of quickly correcting the vignetting with a single click.
Overall, the performance of the 24-70mm f/2.8 GM is exceptional. It's the finest standard zoom lens I've had the pleasure to use (though I don't have experience with Canon and Nikon's latest).  It's exceptionally sharp with great color and contrast, decent bokeh and good control of CA.  It's a pricey lens, but you get what you pay for.