Early this year, Sony announced three new members of a new lens line, the "G Master" line, to denote top end professional grade lenses. Two of them are the key pro-grade zoom lenses that are essential to high-end systems: the 24-70mm f/2.8 and the 70-200mm f/2.8, while also releasing a fast portrait prime in the 85mm f/1.4.  Today I'm looking at the new standard zoom, the 24-70mm f/2.8 G Master (GM).  After the good, but not great performance of the slower FE 24-70mm f/4, hopes are very high that Sony has crafted a truly exceptional zoom lens this time around.  It's a big, heavy and expensive lens that retails for a shade under $2,200, but will the performance justify the cost and size? Let's find out.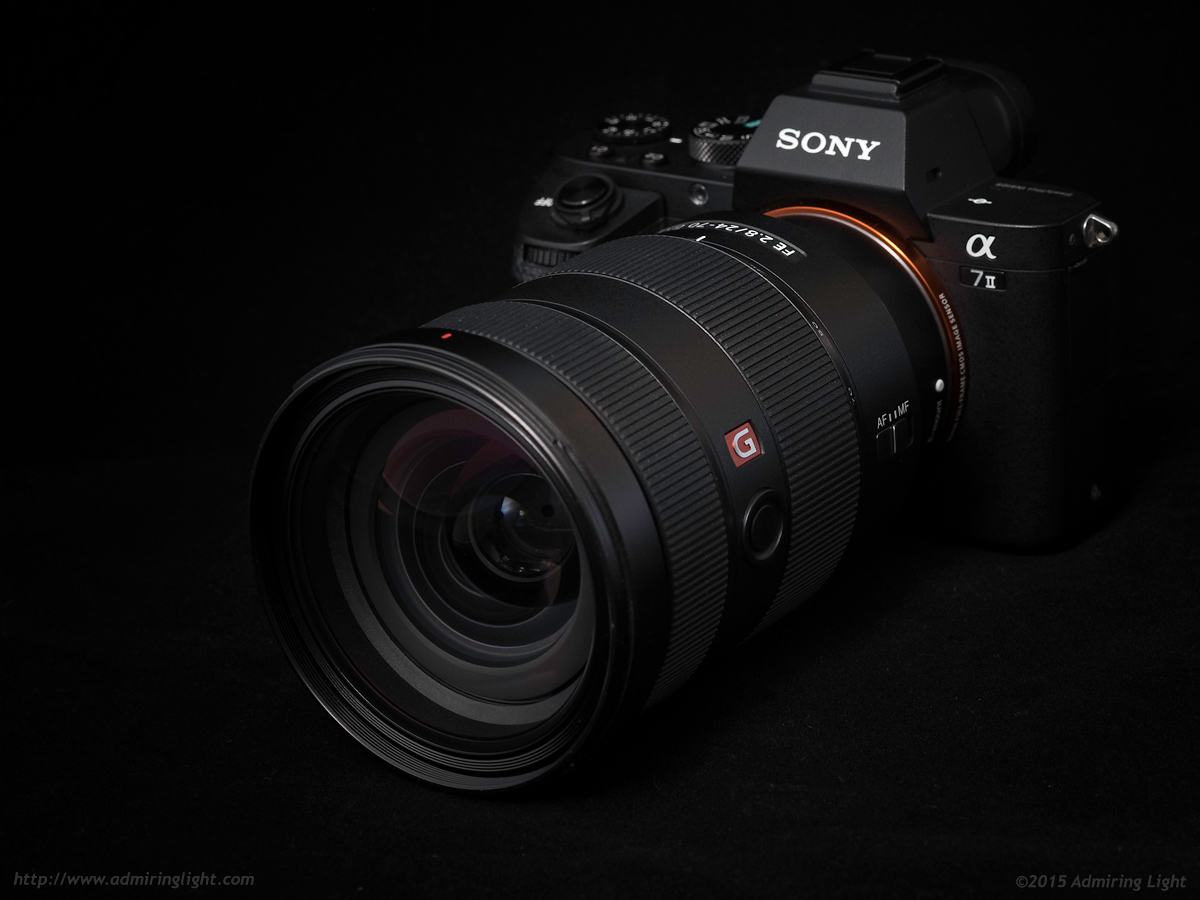 Construction and Handling
The FE 24-70mm f/2.8 is, to put it mildly, big. It's larger and heavier than Canon's 24-70mm f/2.8L II and nearly the same size as Nikon's 24-70mm f/2.8G.  Tipping the scales at a hair under 2 lbs and measuring over 5 inches long, the 24-70mm GM is a beast of a lens. For those who are shooting professionally and need the speed in their standard zoom, it's just part of the package, but the weight is noticeable and sometimes awkward.  The base of the lens leaves enough clearance to keep the grip clear, so overall handling is fine, but if you're carrying this in your hands all day long, you will begin to tire of it.  Still, none of this is unexpected. There's no free lunch with speed, and for the optical quality needed to perform well on today's bodies, size is simply part of the cost of doing business with a lens such as this.
In line with its cost and target market, the 24-70mm f/2.8 is very robustly constructed.  A mix of very high-end plastics and metals make up the exterior construction, and tolerances are very tight.  It's a very dense and very solid lens, with absolutely no flex anywhere on the lens, even when extended to 70mm.  The inner lens tube extends around 2 inches towards the long end of the focal range, and there's no wobbling, even at full extension.  The zoom and focus rings are very well damped and feel extremely solid.  This is a lens that feels like a professional tool.  The lens is sealed against dust and moisture, and unlike earlier Sony lenses with weather sealing, there is a small foam rubber gasket at the lens mount. Unfortunately, it's so short that it actually doesn't make contact with the face of the lens mount, thus making it completely useless in practice.  Why can't Sony design a proper mount gasket?  Still, gasket aside, the lens is impeccably assembled and wonderfully solid.
Autofocus
The FE 24-70mm GM has a quick and quiet focus motor.  In most situations, the focus locked very quickly and surely, with excellent accuracy.  I did have some misses when shooting at very small apertures, however, where the camera would get confused with the deep depth of field and focus too closely, simply due to the way Sony focuses while stopped down.  I still don't know why Sony doesn't do what every other manufacturer in the world does and focus wide open and stop down when making the exposure.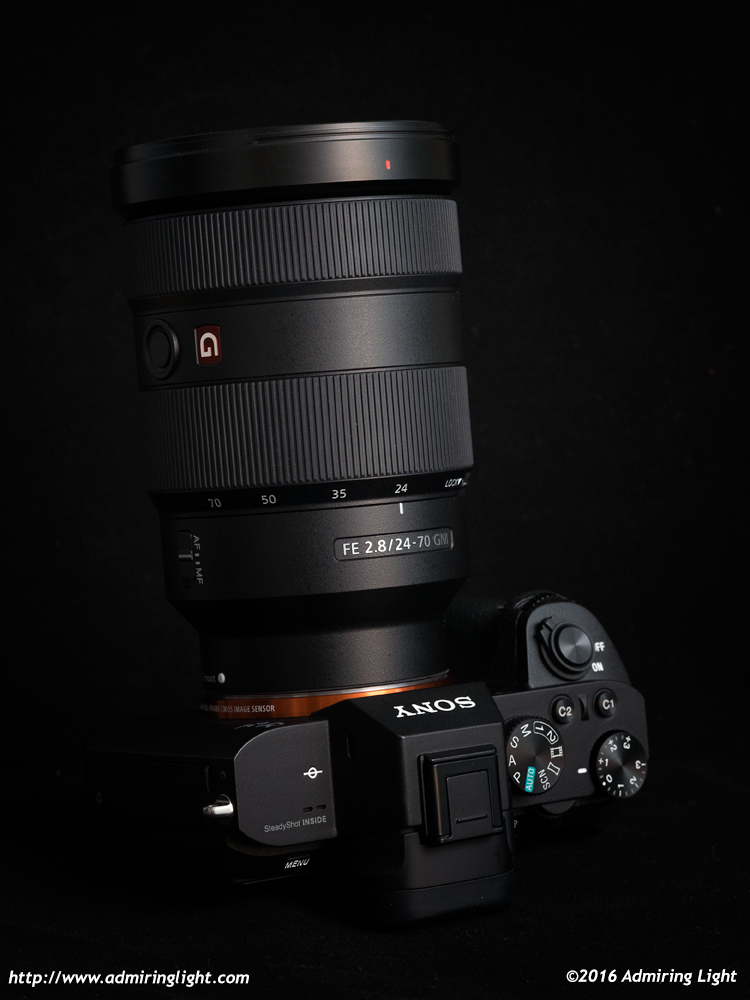 Continuous Autofocus is plenty fast enough to keep up with the demands of event shooting at wider apertures, and while this sort of lens isn't geared towards sports action, in good light, I think that it would track quite well on the newer bodies in these situations.
One very nice feature on the 24-70mm f/2.8 is the close focus ability.  The lens focuses as close as 0.38m, with a maximum magnification of around 1:4, which is quite good for a non-macro lens. This enables close up photography for flowers, large insects like butterflies and other detail type shots.  It definitely makes the lens a more versatile thing to have in your bag.