The Zeiss FE 55mm f/1.8 Sonnar has been around since the beginning of Sony's full frame E-Mount launch, and a lot of people consider it an outstanding lens. I thought about not doing an FE 55mm f/1.8 review, as it's been out for a while, but after using the lens over the past two weeks, I simply have to share my thoughts and feelings on this lens.
Construction and Handling
The FE 55mm f/1.8 shares the same all-metal construction that is found on essentially all the Sony Zeiss lenses. The smooth aluminum barrel has no creaks or movement at all, and the only control is the finely ribbed focus ring. The lens is reassuringly solid and has a subtle heft to it. It's not a huge lens, though it is a bit longer than most normal prime lenses. Overall, the 55mm f/1.8 balances well on pretty much any Sony body. One somewhat interesting, though inconsequential fact about this lens is that the front element is concave, rather than the typical convex elements seen in most lenses. This doesn't affect use in any way, but I thought it was somewhat interesting.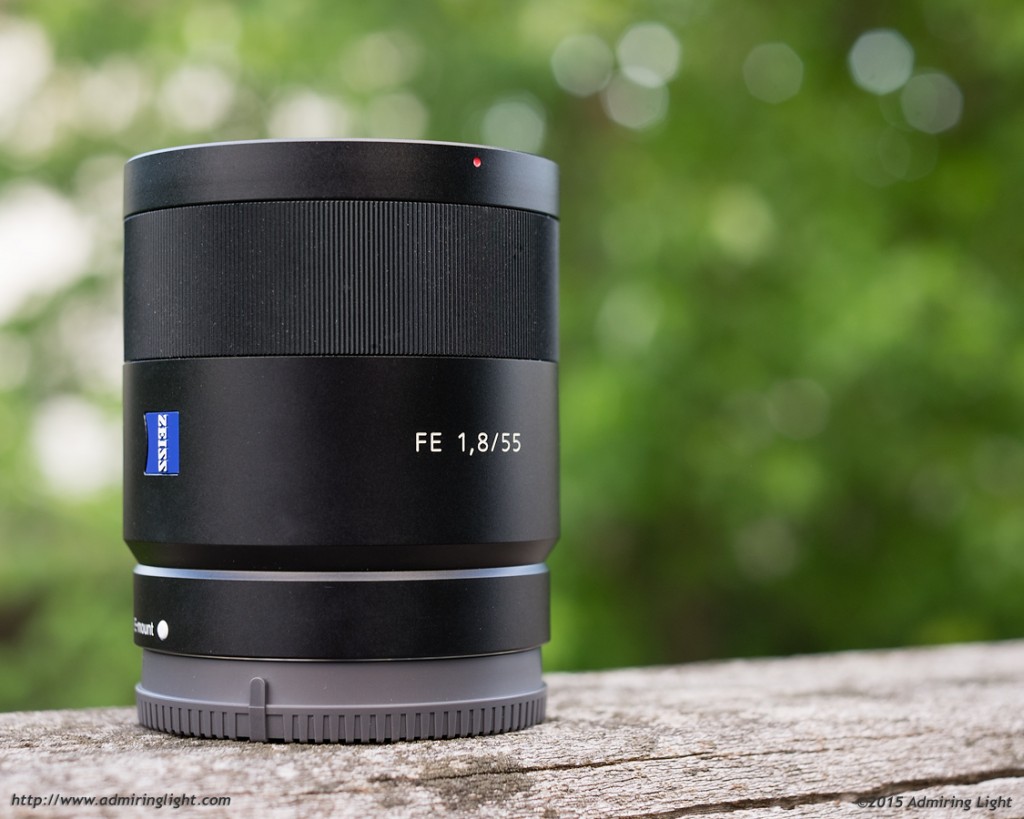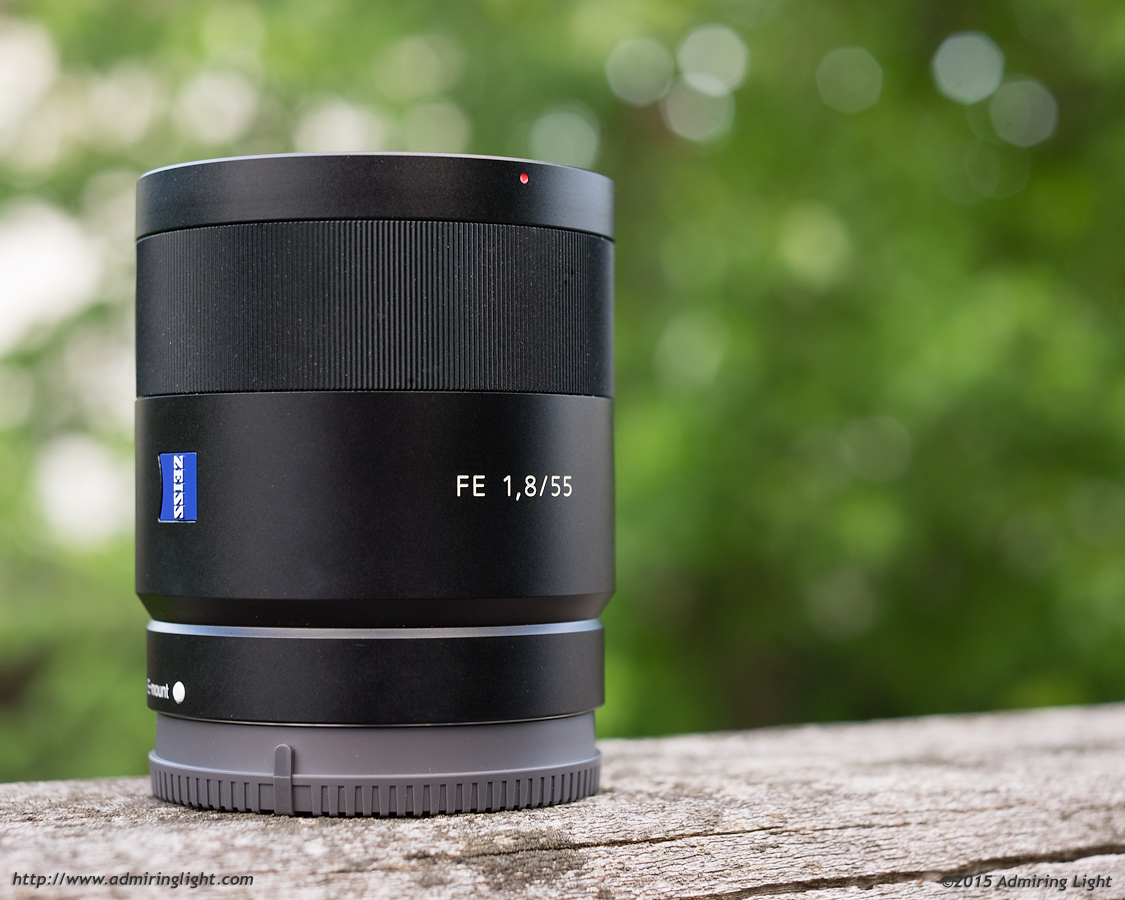 The manual focus ring is well damped and very smooth to operate. Like all the Sony E-mount native lenses, the focus is fly-by-wire, so there are no hard stops and no focus scales present. The lens comes with caps, a case and a lens hood. The hood is somewhat large in comparison to the lens body, but provides good shading and protection. It's nicely constructed of plastic with a metal band around the base near the lens. This band doesn't do anything, but it feels nice and a bit more premium as a result. It's a nice touch. The bayonet mount for the hood is recessed slightly, and is similar to the hood attachments for many of the other Sony/Zeiss E-mount lenses.
Autofocus
The FE 55mm f/1.8 sports a very fast and quiet autofocus motor. The lens locks focus very quickly on both the A7 II and the APS-C a6000 in good light, and slows somewhat it dimmer light. However, that slowing is relatively minor for the most part, and speed is still pretty good when shooting higher contrast subjects in low light. I have noticed that when shooting people in lower light situations, that sometimes the lens will hunt through the range a bit, which can slow things down somewhat. Part of this is that I found it best to use the smallest focus point setting on the camera, due to the relatively shallow depth of field that an f/1.8 lens can generate on a full-frame body. Using larger focus points, especially when shooting closer up to people, would often have the lens focus on eyebrows instead of eyes, which can be notable in these situations.
The lens does not feature an optical image stabilizer, which is common among normal prime lenses. It would have been nice, given the APS-C normal prime from Sony has optical stabilization, but I don't view it as a major downside, especially if you're shooting on the A7 II.