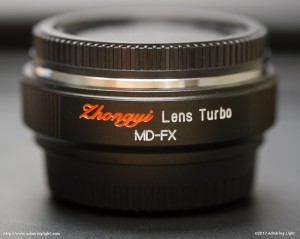 Metabones made waves last year with the release of the SpeedBooster – a 0.71x wide converter that allows you to take a full-frame lens and use it with its near original field of view and depth of field on an APS-C sensor.
While the optics have shown to be very impressive with the SpeedBooster, it has some downsides, it's an expensive accessory, costing between $400 and $600 depending on the mount, and the mount selection is good, but not excellent.
Enter Zhongyi: a Chinese company that has begun making their version of the SpeedBooster, called the "Lens Turbo."  They've started producing them for a wide range of mounts, and while the Fuji X Lens Turbo line is currently limited to Pentax K and Minolta MD, the Sony side has most anything you can think of, including Canon FD.  I very much hope to see FD to Fuji X SpeedBoosters and Lens Turbos out soon, as I have a lot of Canon FD glass. Edit: Since publication of this review, Metabones has released Canon FD SpeedBoosters…take a look at my review here.  Zhongyi also is pricing their Lens Turbo at a much more accessible $130.  At that price, we're in impulse-buy territory.  You expect a cheaper knockoff to be of somewhat lesser quality than the Metabones original, but is the Lens Turbo worth its price?  Let's take a look.
So what does this thing do?
First, lets take a quick look at what the Lens Turbo is and how it works.  Like the SpeedBooster, the Lens Turbo is a 0.71x wide converter.  If you've used a teleconverter on a lens before, the LensTurbo is the same concept, but in reverse.  With a 1.4x teleconverter, your lenses gain focal length by a factor of 1.4x, while you lose a stop of light gathering ability (the reason for this is the longer focal length, but the same aperture opening causes the f-number to change accordingly, since the f/stop is the focal length divided by the effective aperture opening).
With a Lens Turbo, the opposite occurs: you lose focal length by a factor of 0.71x and GAIN a stop of light.  Thus, a 50mm f/1.4 used on the Lens Turbo will become a 35mm f/1.0!  When you add back in the APS-C sensor's 1.5x crop factor, you get a combination that acts like a 53mm lens, and due to the larger aperture, depth of field will be similar to how a 50mm f/1.4 lens will act on a full frame camera.  So, in short, the Lens Turbo makes your full frame lenses act as if they were on full frame when mounted to an APS-C camera (with the added benefit of collecting light a stop faster, so all exposure is one stop faster than the same lens on full frame).
To see this in action, take a look at two shots taken from the exact same spot: One with the Fuji 35mm f/1.4 at f/1.4, and the other with the Minolta MC Rokkor 50mm f/1.4 with Lens Turbo, resulting in a 35mm f/1.0.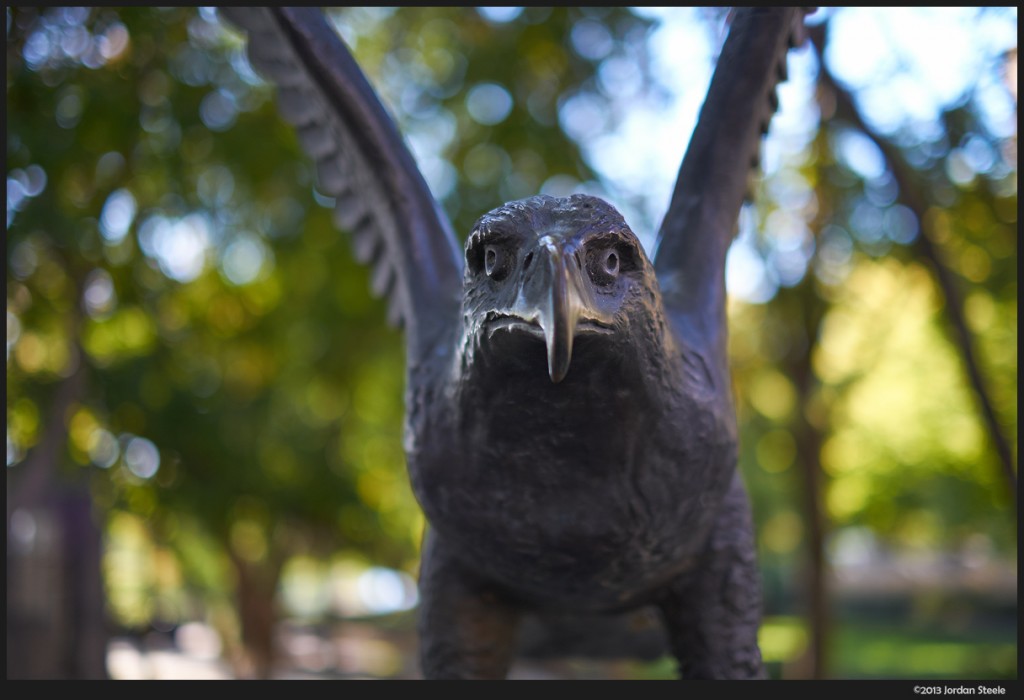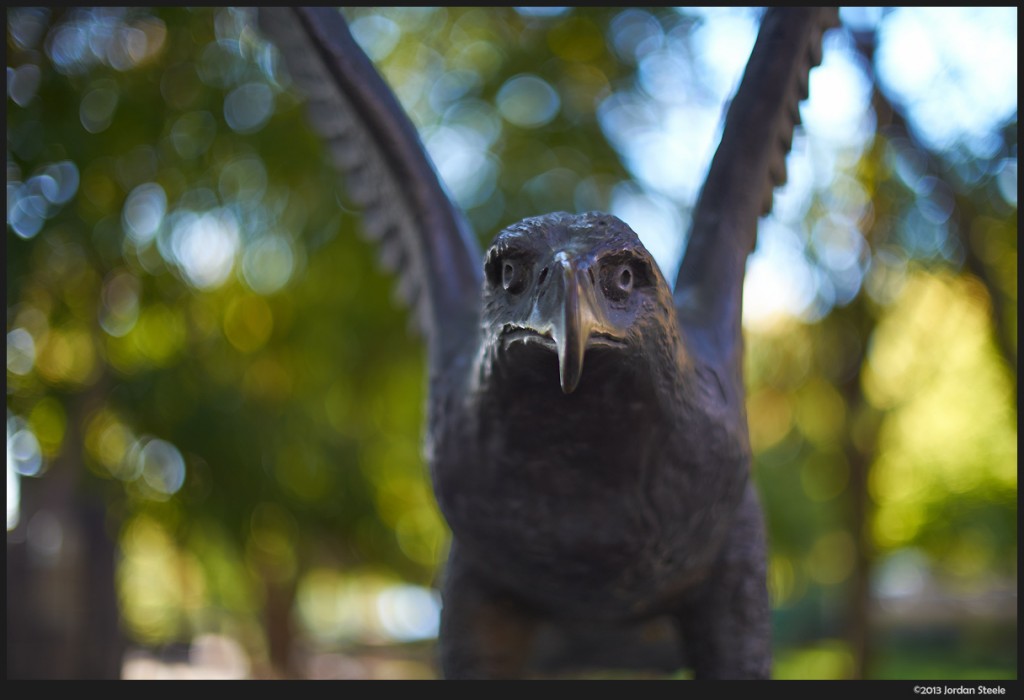 Here you can easily see the shallower depth of field and larger specular highlights of the 50mm f/1.4 on the Lens Turbo vs the Fuji 35mm at f/1.4.
Build Quality
Somewhat unexpectedly given its 'clone' status, the Lens Turbo is surprisingly robustly built.  It's machined out of solid aluminum with what appears to be a nickel-plated brass lens mount on the lens side.  The locking mechanism for the lens isn't very sophisticated, but lenses locked smoothly and the Lens Turbo itself cleanly locks onto my camera without any wobbles or looseness.
The Lens Turbo is a fairly dense piece of kit as well…the glass optics and metal build lend a substantial weight to the piece.  As a nice touch, the writing on the Lens Turbo is all engraved.  Overall, the Lens Turbo is a well constructed and solid converter…a nice surprise given the low cost.