If you're active in discussions about photography, you may have noticed that a lot of the discussion tends to revolve around which camera is best or what lens resolves the most detail or has the nicest bokeh, etc.  These constant gear discussions can be very helpful, but often they devolve into evaluation of minute differences and are often discussed as if that small edge in sharpness or that half stop of dynamic range, or that slightly cleaner ISO is the difference between getting great images and producing garbage.  And that's predominantly bunk.
What is far more important to getting the most out of your photography is not having the absolute best gear, but having the gear that is right for how you shoot.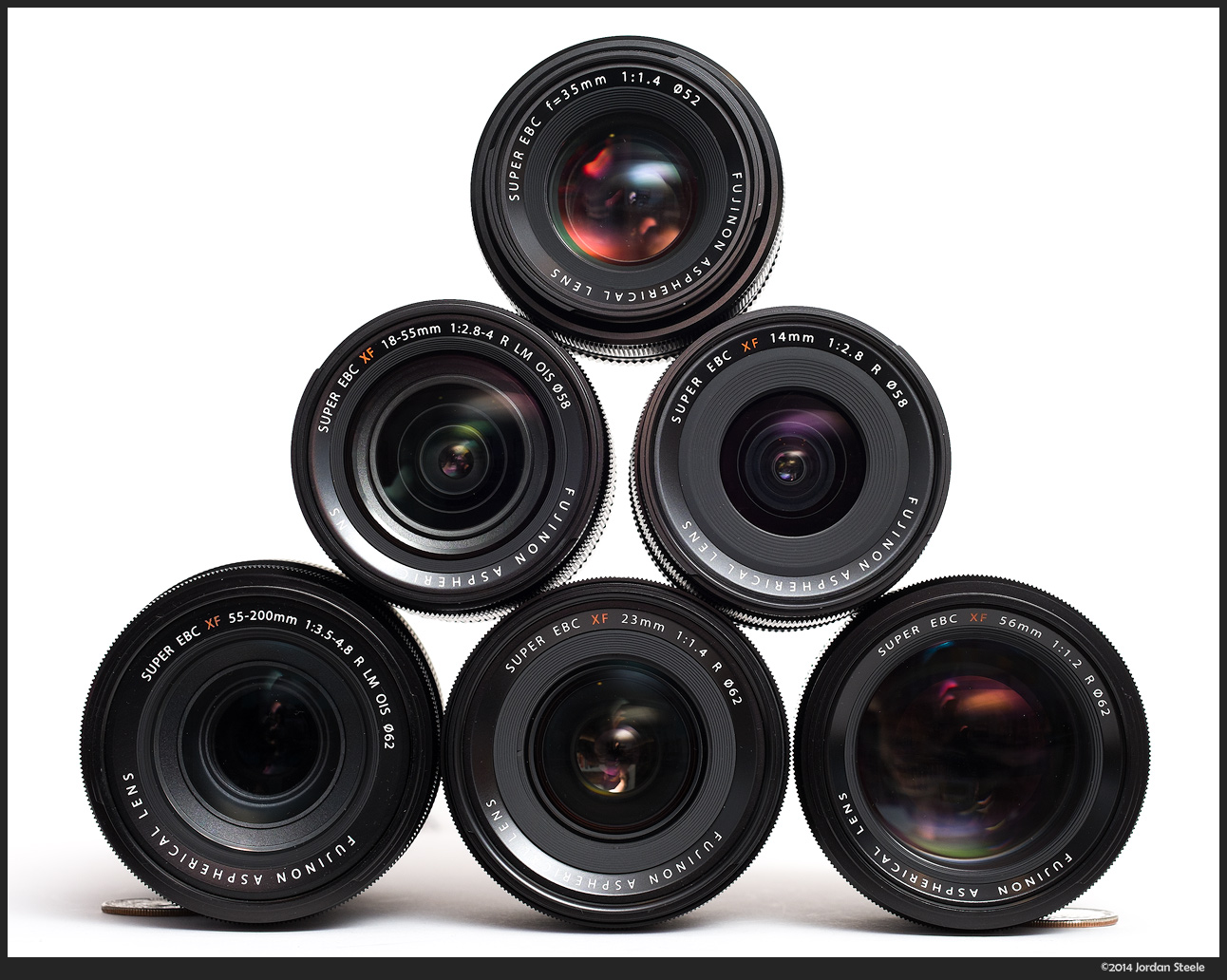 But Isn't It the Photographer?
Why talk about gear when you've also heard that great photos has everything to do with the photographer and nothing to do with the gear. I'm sure many of you (if not most) have had someone look at a great photo of yours and say something along the lines of "Wow…amazing photograph!  You must have a great camera!"  It's a frustrating thing to hear, as it diminishes the skill involved in creating the photograph.    And of course, a great photographer will make great images with whatever camera you put in front of them.  Likewise, a poor photographer can have the best gear on earth and produce nothing but garbage. This is true of any craft.  A master woodworker produces amazing furniture because he or she is talented, not because he or she is using the best saw.   A master chef makes great food because of talent, not because of stellar pots and a $10,000 stove.  However, the tools are very important, which is why that master woodworker and chef often DO use top of the line tools.  Better equipment in the hands of a master will produce an even better product.  And in that vein, the gear a photographer carries is very important to the final image.
Right Gear vs. Best Gear
So, assuming you have the ability to make good photographs, I argue that it is far more important to have the right gear rather than the best gear. Depending on your needs, these may be the same thing, but for most people they really aren't.  Of course, there is a need to meet the image quality needs of the shooter first and foremost, but modern interchangeable lens cameras all have very high image quality, and there are systems in a range of sizes and control schemes with image quality that can satisfy most anyone.  Once you decide on what meets your needs from a quality perspective, you can go deeper in and find the gear that is truly right for you. There are two types of 'right gear,' and I'll discuss both a bit.
Gear that gives you capability to create the images you want to create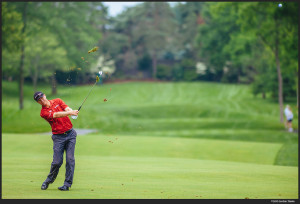 The first type of 'right gear' is simply choosing the right tool for the job.  If you want to take pictures of birds as your main focus, you're going to want long lenses, and, depending on your needs, you may want long and fast glass.  If that's what you're trying to shoot, it doesn't matter how good the Zeiss Otus 55mm f/1.4 is, it's a paperweight for your needs.  Likewise, a tilt-shift lens may be an essential piece of kit for an architectural photographer, but would hardly ever see use for most photographers.
I don't shoot a lot of sports, but I do shoot professional golf occasionally (just for myself, not for a publication).  For the shot on the right, I used a full frame camera (Canon 1Ds Mark II) and a 300mm f/2.8 lens to provide reach to frame the shot the way I wanted while providing plenty of subject separation, even given the large distance between me and the golfer.  This shot would not look the same with a slower lens or smaller format.  (Though I have also shot golf with Micro 4/3 cameras and gotten great shots…just not the subject separation present in this shot).
The thing to note is that every photographer's needs are different.  Some may need ultra-shallow depth of field, and want an 85mm f/1.4 or f/1.2. Others may not ever need something that shallow, and would do far better to carry less weight and use an f/1.8 lens or something even smaller.  It's why when new photographers ask me what to consider, I tell them two things. One of those is to start with one lens, whether that's a standard zoom or a normal prime.  Shoot with that for a while, learn it, know it, and then, if you get to a point where there are images you want to make that you can't make with the gear you have, THEN it's time to purchase a new lens to create that image.  (The second thing I tell them, I'll discuss in the next section.)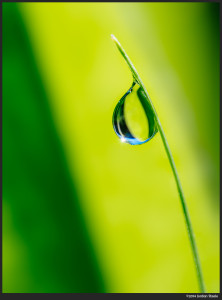 If you find you want to take closeup images, then you really will need the right gear, whether that be a dedicated macro lens, or something like extension tubes for existing lenses.  In fact, for my macro shooting, I continue to use my Micro 4/3 gear, as I have yet to find a combination that is more capable for handheld macro photography than the OM-D series with the Olympus 60mm Macro (for my use…your needs may vary).  The 5-axis in-body IS coupled with a 1:1 macro and a smaller sensor enables incredible closeup capabilities. I find it far easier to use this setup than my DSLR setup, which was the 1Ds Mark II with Canon 100mm f/2.8L IS Macro.
If you are a street shooter, your ideal kit may be a small mirrorless camera with a pancake lens or other small prime.  The added discretion may get you shots that a larger more distracting camera would disrupt.  There are many prominent street shooters that grab a single fixed lens camera like the Fuji X100s or Sony RX1 for just this reason.
The key here is that you need to choose gear based on what capabilities it can provide for YOUR style of shooting, not someone else's, and definitely not based on what tested the highest on an empirical review.
Gear that Feels Right
The second thing I tell new shooters is to pick a camera and system that feels right to them.  To me, this is actually one of the most important things about choosing a camera or lens system, and it's so often overlooked or shouted down online. You will get the best shots when you are comfortable with your gear. When it fits your needs, feels good to you in the hand, operates in a way that is logical to your mind, and, perhaps most importantly (and most subjectively) makes you want to pick it up and go out and shoot.
To illustrate this, let me go a bit through my gear journey of the past six years, as I've changed full systems twice and have owned quite a bit of gear in arriving with something that really works for me:
I've been shooting seriously for a little over a decade, and my first 'high end' digital camera was, like many people, the Canon EOS Digital Rebel.  This gave me access to a great lens system, good image quality (for the day), and really satisfied my needs for some time.  As I got more experience, I expanded my gear to cover what I needed, and eventually wanted something a little more rugged and more responsive, and I upgraded to the Canon 30D.  By this time, I was upgrading my lesser lenses to much higher-end glass (I've owned such lenses as the 35mm f/1.4L, 85mm f/1.2L, 135mm f/2L, 50mm f/1.2L and so on), and eventually I went the full frame route, getting a good deal on a used 1Ds Mark II.
Before my big change, my main kit was the 1Ds Mark II, Sigma 15mm Fisheye, Canon 17-40L, Sigma 50mm f/1.4, Canon 100mm f/2.8L IS Macro, Canon 70-200mm f/2.8L IS II, and a few other more specialized lenses, such as the 24mm tilt shift and a manual focus Contax 28-85 f/3.3-4.  At this time, the 1Ds III was brand new, so my Mark II was still a pretty high-end body, and I had some seriously good glass.  For what I shot, it was darn close to being the absolute best gear I could afford to own at that time, and in many cases the best anyone could get for some of those needs.
I shot with that kit for about two years, and made some great images.  But I slowly started to realize that I absolutely hated carrying it.  It was an amazingly capable and high quality kit, but it was very heavy and awkward to carry.  Around the same time I had this realization, Micro 4/3 came about, and I picked up an Olympus E-P1 as a high quality 'small' option with a lens or two.  After a while, I noticed that even though the E-P1 had some serious flaws, and was a rather hefty step down in image quality, I was carrying it nearly as much as my full frame kit.  As I slowly added lenses to my Micro 4/3 kit, my Canon kit started to gather dust.  It was eminently BETTER gear than my Micro 4/3 kit at the time, but it turns out it wasn't the right gear for me.  I was having far more fun with my photography with the smaller kit, and I found that I didn't need super shallow depth of field.  Once I got hold of lenses like the Panasonic 7-14mm and the Olympus 45mm, I had a pretty complete kit, and when the Panasonic GH2 came out with a notably better sensor than the E-P1, I was sold.  I dove all-in to Micro 4/3 and sold off my Canon kit.
As I look back, it was absolutely the right decision.  People often ask if I miss the SLR….and to be honest, I haven't regretted it once.  I actually still have the 1Ds II and the Sigma 50mm, but I have put less than 50 frames on it in the past 4 years, and those have been for comparisons with other cameras.
As technology marched on, I became a bit intrigued by some of the newer APS-C mirorrless systems, which offered similar (though not quite as drastic) size reduction from a DSLR kit, but with a little better image quality and better subject separation, and I tried a few of them out, several as reviews for this site.  While the NEX-7 was a really, really good camera, I simply did not enjoy shooting with it.  The limited NEX lens selection also pushed me off that route.  Fuji caught my eye, though, with the X-E1 and their small, but high quality lens lineup, and I purchased an X-E1 and 35mm f/1.4.
I found I really liked the tonality of the images from the Fuji, and I also really enjoyed the drawing style of the Fuji lenses.  I slowly started to sell off some Micro 4/3 gear and switch over to Fuji.  With the release of the 56mm f/1.2 and the X-T1, that switch is essentially complete.  While I do enjoy the small image quality bump, that's not really what drove the switch.  Also, it's not because Fuji is better than Micro 4/3.  In many ways, a camera like the E-M1 or GH4 is still superior to the X-T1 in features, responsiveness and autofocus speed.  Likewise, the Sony A7 and A7R, which have absolutely incredible image quality and decent sized lenses, are arguably better cameras than the Fujis.  So why is Fuji now my main kit?
The controls.  Some people hate the dials and aperture rings and simplified control scheme of the Fuji cameras. For me, they are photographic simplicity personified.  These cameras operate how I think, and that makes me just want to pick them up and go shoot.  This combined with a stellar lens setup was all I needed.  It might not be the best, but it is the right setup for my shooting.  Since switching to mirrorless, I have seen a big upswing in the quality of my images and perhaps most importantly, in my enjoyment of the craft.
Conclusion
So, when looking for your next camera or lens, evaluate not whether it's the best gear out there, but whether it fills a need for you and if it fits how you shoot.  For many of you, the best gear may very well be the right gear.  For others, it's a more nuanced decision.  Whether you shoot with a DSLR and enormous supertelephotos or a Nikon 1 with three tiny lenses, you need to find the gear that meets your needs and most importantly feels right to you.
Ask yourself this question: Does your gear entice you to pick it up and go out and shoot?  If the answer is no, then you really should probably explore some options.  Perhaps you need to shoot with something smaller.  Maybe a different manufacturer has controls that are better laid out for how your think.  Rent some new gear, borrow from a friend…find that camera and system that fits how you shoot.  When you are connected to your gear and excited about using it, the entire craft becomes more enjoyable, and your pictures will improve.