5 Don'ts
Here are five things NOT to do when you first start out.
1. DON'T get caught up in gear – Photography is a gear related pursuit.  There are an amazing array of cameras and lenses and lighting, and it can all be overwhelming.  There is, especially when you first start out, the compulsion to buy the absolute best gear there is, or to spend money on lens after lens after lens, because the pros use it.  Gear has a place in this craft, and better gear can make for better results, but there is a very big IF.
Better gear can make for better results IF the photographer knows how to use it to its full potential.  The number one thing to making a good image is good composition by the photographer.  The second thing that makes a good image is the quality of light, and the third thing that makes a good image is the photographer executing that composition and capturing that light competently.  If these things are present, even the cheapest DSLR or CSC will yield a strong image worthy of framing.  The last thing is the quality of the equipment.
A picture that is poorly composed with bad light, but taken with an $8,000 camera and a $2,000 lens will yield a sharp, contrasty, piece of garbage photo.  A well composed photo with impact and good light taken with an iPhone can still yield a great image, provided the photographer did their job right.  There is a baseline quality of gear one will want to be able to execute their vision and be able to print good size prints of decent quality.  The thing is, any modern interchangeable lens camera meets this level of quality.
The time to upgrade gear or get a new lens is when you are being limited by your current gear in achieving your vision.  If you find yourself often saying, I want this image, but I just can't get wide enough…then it might be time to invest in an ultra-wide lens or something.  It generally takes a while before a photographer becomes better than entry-level gear, and it is far too easy to blame the gear for the failings of the photographer.  I think it wouldn't be a bad idea for beginning photographers to spend a year shooting with two lenses maximum…the kit zoom and one prime lens.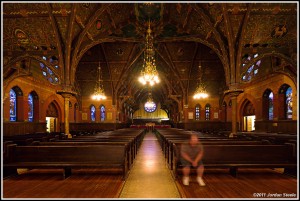 2. DON'T worry about what others are doing – This may seem to go against my DO #4, but I don't mean not to learn from others.  I mean that if you have a vision for something, and maybe there's another photographer doing something completely different in the same area, or you post some images to a forum and you get snarky responses, don't let it discourage you from your vision.  There is a fine line here between taking constructive criticism, which we all should do, and letting others dictate your style.  Feedback is good and can help you improve, but if, after taking any criticism you may receive, you still feel strongly about your vision, then drive on.  The best photographers pave their own way.  Not every image you make will be good, and not even your best work will be liked by everyone.  Don't worry about it.
3. DON'T get frustrated – You will hit a wall creatively at some point.  Everyone does.  You will improve and improve, and eventually, you'll encounter a period where you'll notice you are creating the same photos over and over.  While there are many little points that this happens if you stick with photography (or any artistic pursuit), occasionally you may even hit a big wall.  When I hit that wall, it lasted about a year.  I had an entire year where I felt that I was just treading water, and while I had some good pictures, nothing was really excellent.  It's normal, and you just need to keep going.  To get out of a creative block, you can just go back to #3 on the Dos list…experiment.  Try shooting something you've never shot before.  Actually go out and limit yourself.  If you shoot mostly telephoto, grab a wide angle lens and only use that for two weeks, or vice versa.  Eventually, you'll move past the block.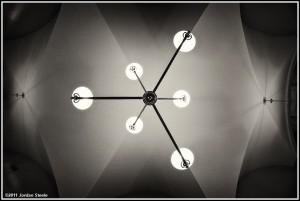 4. DON'T forget to break the rules – There are lots of rules in photography that you will encounter as you try and learn the craft.  The rule of thirds for composition; photograph at the magic hour for best light outdoors; avoid shooting in harsh mid-day sunlight, avoid image noise if you can.  These are good rules, and they are great guidelines to start with.  They can help guide you to creating good photographs and are great for learning composition and light…but they are not unbreakable.  In fact, some of the strongest compositions fly in the face of these rules.  If you feel that you should break these rules…do it.  Sometimes harsh lighting is needed for your vision.  Sometimes a dead-centered composition works beautifully (not often, but if done well, it can have great impact).  Sometimes I ADD noise to an image to give it the feel I want.  The image on the right breaks a bunch of rules…it's a dead-centered composition that I added noise to intentionally…and it works, for me at least.
5. DON'T forget to have fun – If you are doing photography as a hobby, remember that it's about the joy of the art, or of capturing a cherished memory.  Hard work has to be put in to get the best images, but if you aren't having fun, then what's the point?