New Panasonic Lenses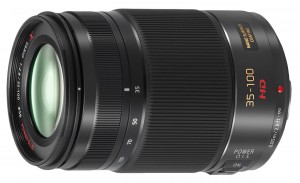 One of the most long awaited lenses for Micro 4/3 is a fast telephoto zoom.  Finally, it's here.  Like the 12-35mm f/2.8 (reviewed here), the new Panasonic 35-100mm lens has a constant f/2.8 aperture with an equivalent field of view like that of a classic 70-200mm lens on full frame.
If the optics are anything like the 12-35, this will be one stellar lens.  While, due to the smaller format, this lens won't create subject separation like a 70-200/2.8 will on full frame, it will be able to provide plenty of background blur, and due to the fast aperture, will be great for low light portrait work.
The lens has optical image stabilization and a dust and splashproof build to pair well with the weathersealed GH2 or Olympus OM-D E-M5.  This brings the total number of weathersealed lenses for Micro 4/3 to four (the Olympus 12-50, Panasonic 12-35 and the new Olympus 60mm macro discussed below are the others).  I am really looking forward to giving this lens a spin.  It's not going to be a cheap lens, though, with a pre-order price of $1499.
Not yet here, but exciting!
Panasonic also showed two new lenses that would be coming out sometime next year or early 2014 (let's hope for next year, but given Panasonic's track record, that could be wishful thinking).
Like Olympus, it seems Panasonic realizes how much the enthusiast market loves these cameras.  They've already started hitting this market hard with the two new f/2.8 zooms, but upcoming will be two additional high end lenses.
The first is a 42.5mm f/1.2 lens with OIS.  This will fit the classic 85mm field of view with an ultra-fast f/1.2 aperture and stabilization.  It likely will not be cheap, but I sure bet it will be popular.
More interesting to me, however, is the 150mm f/2.8 OIS.  Micro 4/3 has needed fast telephotos for a LONG time, and it's really nice to see some come along.  This will have a field of view similar to a 300mm lens on full frame with a fast f/2.8 aperture and stabilization.  This will fill a big need in the system.
with both of these lenses, Micro 4/3 is finally really filling out to have very few gaps in the lineup.  There will soon be very high quality lenses throughout the typically used focal ranges.  Awesome.
New Olympus Lenses: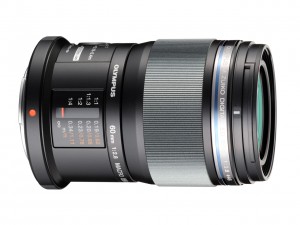 Olympus also isn't laying back with regards to lenses.  The long previewed 60mm f/2.8 Macro was finally officially released, and limited supply is already out there (My copy should be here next week).  Early reviews are extremely positive, with most showing it to be even better than the truly outstanding Zuiko 50mm f/2 macro for 4/3.
The lens is Olympus' second weathersealed lens and it focuses down to 1:1 magnification.  Like past Olympus lenses, they're cheaping out on providing the hood, but other than that, it looks to be outstanding.
I'll have my review coming up in the next few weeks.
In addition to the 60mm f/2.8, Olympus announced a lens…or was it a body cap.  Well, it's both.  It's the 15mm f/8 body cap lens.  This is essentially an ultra-pancake lens with a built in lens cap that features two focus settings.  Infinity and Close.  So, essentially, it's made to be the ultimate snapshot lens. Slide a small body in your coat pocket, and pull it out quickly when you need that shot.  It's only 9mm thick and really does look just like a body cap.
For enthusiasts who don't shoot macro, however, the biggest news was the announcement of an upcoming 17mm f/1.8 lens.  Preview shots of the lens show it to be of very similar construction to the Olympus 12mm f/2, though a little shorter.  This will finally satisfy the many photographers who want a fast, high quality 35mm equivalent lens with autofocus.
Odds and Ends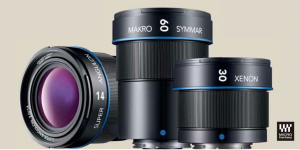 Schneider-Kreuznach also announced develeopment of two more Micro 4/3 lenses with autofocus (the first was the 14mm f/2 announced a few months ago).  In addition to the 14/2, they've announced a 30mm f/1.4 and a 60mm f/2.8 Macro.  Knowing Schneider, these should be extremely high quality lenses, with a corresponding price tag to boot, though early reports are they'll be priced in the $1,500 range.
Additionally, a little known manufacturer named B.I.G. has announced a 15mm shift lens for Micro 4/3.  The lens appears to be based on the Voigtlander 15mm Super-Wide Heliar for Leica M.  Shift lenses can be used to eliminate perspective distortion when angling a wide angle lens upward or downward.  The lens won't come cheap, but with a quality optic like the Voigtlander, this could be a great lens for those who love to shoot architecture (like me).
All in all, a great week for the Micro 4/3 system at Photokina.
Stay tuned to Admiring Light in the coming days.  I have a few interesting articles upcoming, including reviews of the Sony NEX-7 and Zeiss 24mm f/1.8, as well as a shootout between the OM-D and the NEX-7.