I have the Fuji X-T1 in my hands for review this week, and I thought I'd post some initial impressions given all the hype this camera has received. Of course, I will be doing my full review after I've had a chance to truly run the camera through the gauntlet and get used to its changes and new features.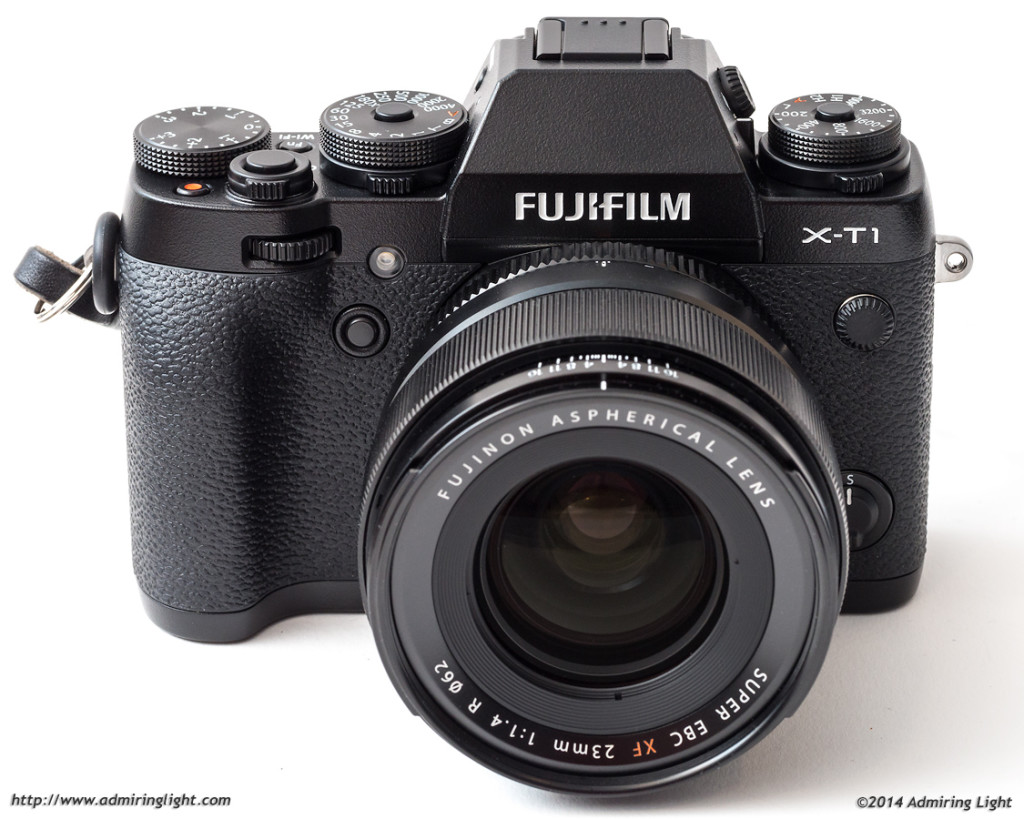 Handling
I know some people with large hands have expressed a desire for a deeper hand grip with the X-T1, but to my hands, it feels fantastic.  The grip is not huge, but it's sculpted perfectly for my grip and feels wonderful in the hand.  The camera is also extremely solid, and really feels like a serious imaging machine.
On the down side, I found the front and top function buttons to be very poorly placed.  In my first day of shooting I think I accidentally activated the front button about 15 times…I eventually assigned it to a control that basically makes that button deactivated.  The top button is positioned between the two large dials on the right side and is incredibly difficult to press while shooting.  With how good the rest of the camera operates, these button placements are odd to say the least.
EVF
There has been big talk about the EVF, and for good reason.  It's a phenomenal viewfinder.  The view is simply gigantic, and it's clear with good dynamic range and absolutely zero perceptible lag between the real world and the EVF display.  This is the best electronic viewfinder on the market.  After shooting a day with the X-T1, looking through my X-E2's finder was almost painful.
Responsiveness
I haven't had enough experience with the camera yet to comment too much on this, but overall, the X-T1 feels quick to operate and is quite responsive. Shutter lag is minimal, card writes are fast, autofocus seemed snappy.  I didn't have a chance to test the AF out very much today, but be assured that will be fully evaluated in my review.
Image Quality
Image quality is pretty much the known quantity on this camera.  It's got the same sensor and processor as the X-E2, so don't expect any great leaps in image quality.  That said, the JPEG engine seems tweaked slightly, such that a little more detail may be retained at the highest ISOs, but I have to check this out in detail to be sure.
Along that front, here are a couple of images from today with the X-T1, processed with PhotoNinja from RAW.  Look for my full review in the next two weeks!