Today I'm reviewing the Voigtländer 50mm f/2 APO-Lanthar – an all manual lens for Sony E-Mount. In 2021, you wouldn't think that fully manual lenses would be gaining much of a foothold in the photographic world, but Voigtländer has managed to create a wonderful line of E-Mount lenses that have been largely successful. I'm sure the sales numbers are nowhere near what the AF lenses are, but especially among enthusiasts, the high quality, compact size and exceptional build quality makes these Voigtländer lenses a treat to use.
I have owned several Voigtländer E-mount lenses, and have always enjoyed them for their wonderful physical and optical qualities. Voigtländer has made a name for itself by creating ultra-fast aperture primes, high quality macro lenses and an array of ultra-wide glass that is highly revered. The lens I'm reviewing today doesn't fit into any of those categories.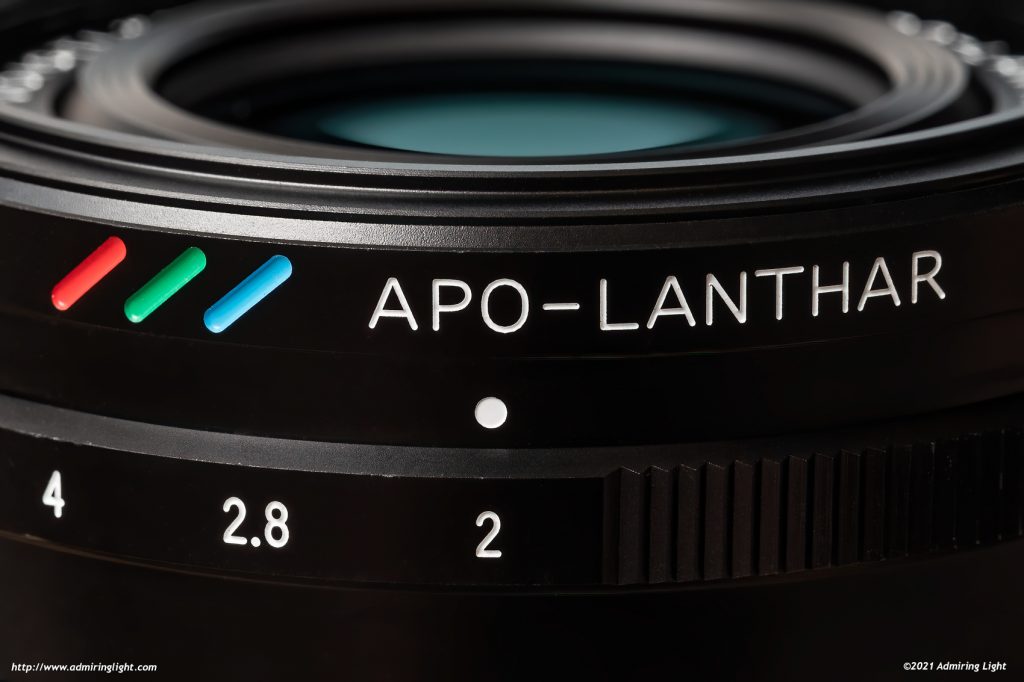 The Voigtländer 50mm f/2 APO-Lanthar is a compact normal prime with a modest maximum aperture. The design goal of this lens is simple: Pure image quality. Designed to meet the demands of ultra-high resolution sensors and with an apochromatic design, the 50mm f/2 APO-Lanthar is Voigtländer's answer to Leica's world renowned 50mm f/2 APO-Summicron-M, but at 1/8 the price.
Construction and Handling
The Voigtländer 50mm f/2 APO-Lanthar is a compact, all metal lens made for the Sony E-Mount, though they have since released a Leica M mount model that can be used on M mount rangefinders or adapted to a number of other mirrorless mounts.
The lens is small – a bit smaller than the Zeiss 55mm f/1.8 – and fits right in with the rest of Voigtländer's E-mount offerings. It's constructed entirely of metal, with a black aluminum exterior construction. Everything is extremely tightly assembled, and despite the small size and modest maximum aperture, the lens is dense, though not heavy, at 364g. On the down side, the 50mm APO-Lanthar lacks weathersealing, like all Voigtländer lenses.
The broad scalloped focus ring moves smoothly and is well damped for a lovely manual focus feel. The aperture ring sits at the front of the lens and moves nicely with good damping and positive clicks at each 1/3 stop increment. The click positions are perfectly weighted; they are stiff enough to resist accidental changes, but not so stiff as to make operation clunky. If you are shooting video, the aperture ring can be de-clicked by rotating the front ring 180 degrees.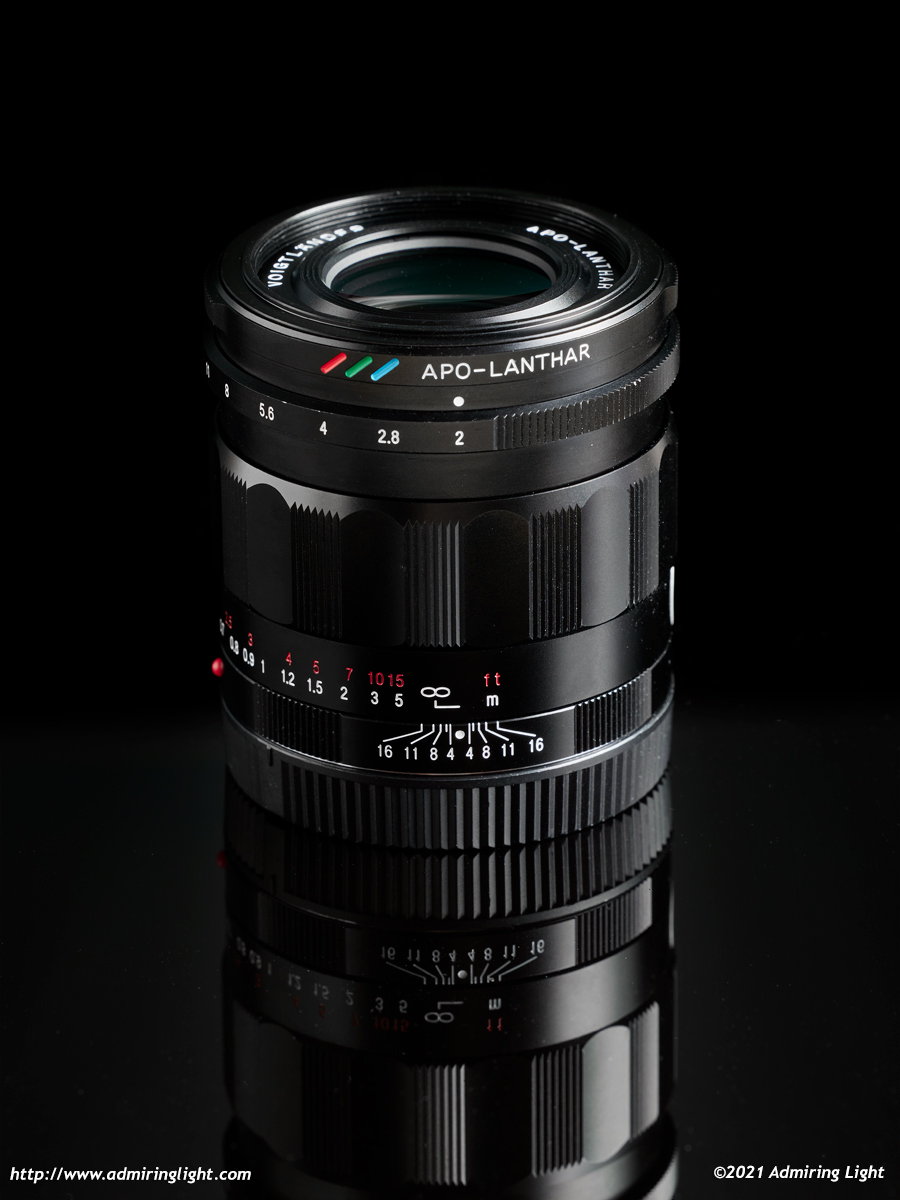 While the focus and aperture require fully manual operation, the lens does have contacts to interface with the camera, which allow for transmission of EXIF data (which is useful for the IBIS as well as keeping track of image settings later), and also can activate auto-magnification to make nailing focus easier.
The lens comes with a metal screw-in lens hood, though my review sample did not include that. I prefer to have my hoods be reversible, so chances are I'd end up leaving the hood for this in the box, like I did on the 40mm f/1.2, but it's there and should provide some shading and protection for the front element.
While the lens lacks any autofocus, I found manual focus with the lens rather easy due to the auto-magnification and the high image sharpness and contrast, even at f/2.