Yesterday was a sort of catch-all day for me at Photokina.  I'd hit the major focus for my readers on the first two days of the show, and spent yesterday going from booth to booth, trying out some interesting things here and there.  Tomorrow, I'll have a catch-all article detailing those things.  Among them are the Sigma DP1, some third-party lenses for Micro 4/3, a run with the new Canon 400mm DO, and some additional fun with Leica and Zeiss.   However, in the mirrorless world, the one major stop I did was at Leica's large center, to lay my hands on the Leica T.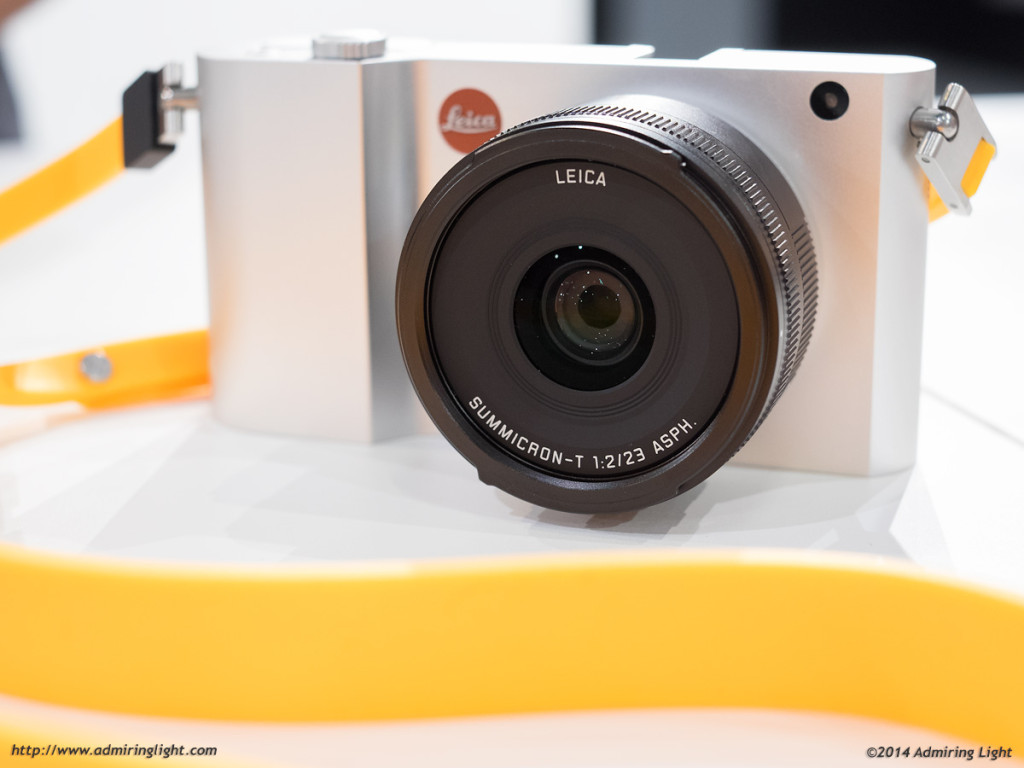 The Leica T has been out for a few months now, and some of you may have tried it, or even own it, but it is still a relatively new product, and a relative rarity for Leica: a new lens mount and lens lineup.  Leica did announce two new lense for the Leica T:  An 11-23mm ultra-wide and a 55-135mm telephoto, both with variable aperture ranges of f/3.5-4.5.  I had a chance to try both lenses and the 23mm f/2 Summicron.
First off, the body: The single milled block of aluminum that makes up the Leica T body does feel extremely high-end and solid.  There's no doubt about that.  And despite the hardness, the camera is generally nice to hold, though I still prefer many other cameras to it in that department.  The edges are sculpted well and fit my hand fine, but they are a bit sharp, and so long-term ergonomics are a question mark.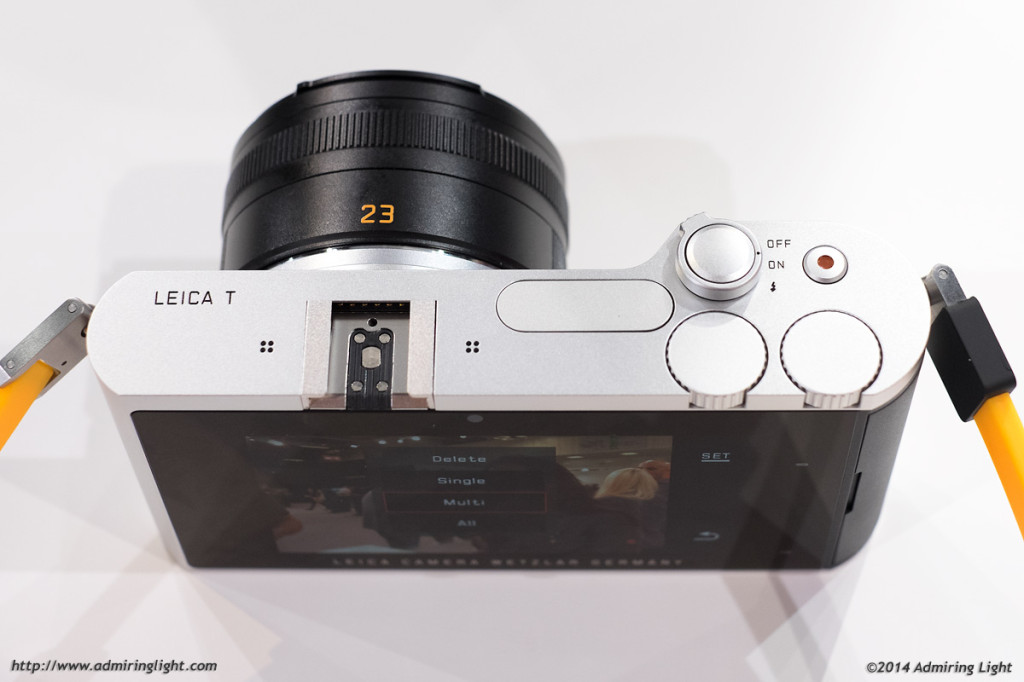 The interface, as you may know, is configured with two dials on top and a touch screen.  That's pretty much it.  No buttons (aside from the shutter button and a movie record button), no switches (aside from power), nothing.  When I first heard about this interface, I was very much put off by it, but having used it in practice, it's actually very well engineered and quite smooth to operate.  If you need to change a parameter that isn't on the dial, press the icon on the side of the screen, and select the parameter to adjust.  Mode is handled this way as well.  It does amount to multiple screen presses, but they're quick and fluid and simple.  While I'd still prefer dedicated buttons for most things, this interface does work quite well.  It's simply something quite different from what I'm used to.
One thing about the Leica T that isn't so great, however, is speed. It takes a little while to start up, and the autofocus, especially with the new 55-135mm, is rather slow.  I also noticed a slight tendency for the focus to be slightly behind where I put it, but that's something that is hard to pin down as part of the camera, or user error with such a small window of usage.
Overall, the camera is fairly nice.  It's beautifully built and works fairly well.  The rear screen is clear and sharp, and image quality, at least looking on the back, appeared to be quite nice.  The two new zoom lenses are quite small and well-built, with the 55-135mm being particularly compact for the focal and aperture range.  It's quite a nice tiny kit.  However, these lenses don't feel quite as solid as Leica's M or S mount offerings.  Then again, they also don't cost what those M and S mount lenses cost.  One thing sorely missing from these lenses, especially on the telephoto zoom, is image stabilization.  Leica has moved into the modern camera world with the Leica T, and in this market, a telephoto zoom lens without stabilization of any kind is a big letdown.
Is the Leica T worth the huge premium?  I'd have to work with it quite a bit more to be sure, though on paper it looks to be quite expensive for what you get.  However, the build quality is excellent, especially on the body, and it does provide a nice small autofocus capable kit.  I'm going to try to get a review sample of the Leica T at some point in the next few months to give it a more thorough run-through.