It's day 2 of Photokina, and I made my way over to Sony first thing this morning to take a look at their new offerings. Specifically, the new FE mount lenses and a few extra things. Later in the day, I tried out the new Zeiss Loxia 35mm f/2 and 50mm f/2 for Sony FE mount.
Sony Zeiss Vario-Tessar FE 16-35mm f/4 OSS:
Sony has used Photokina this year to establish their full-frame mirrorless camera lineup by introducing a few new lenses. Among the most important is their first ultra-wide for the FE mount, the Zeiss 16-35mm f/4 OSS.
The lens is built like most of the newer Sony Zeiss lenses, and feels solid and well constructed. It's got a fair bit of glass inside, as there's a good bit of heft to the lens body. It's not a small lens by any means, being roughly the same size as some of the smaller full frame ultra-wide zooms for SLRs, though it may have a small size advantage there. I tried it on an A7s, and it handled quite well.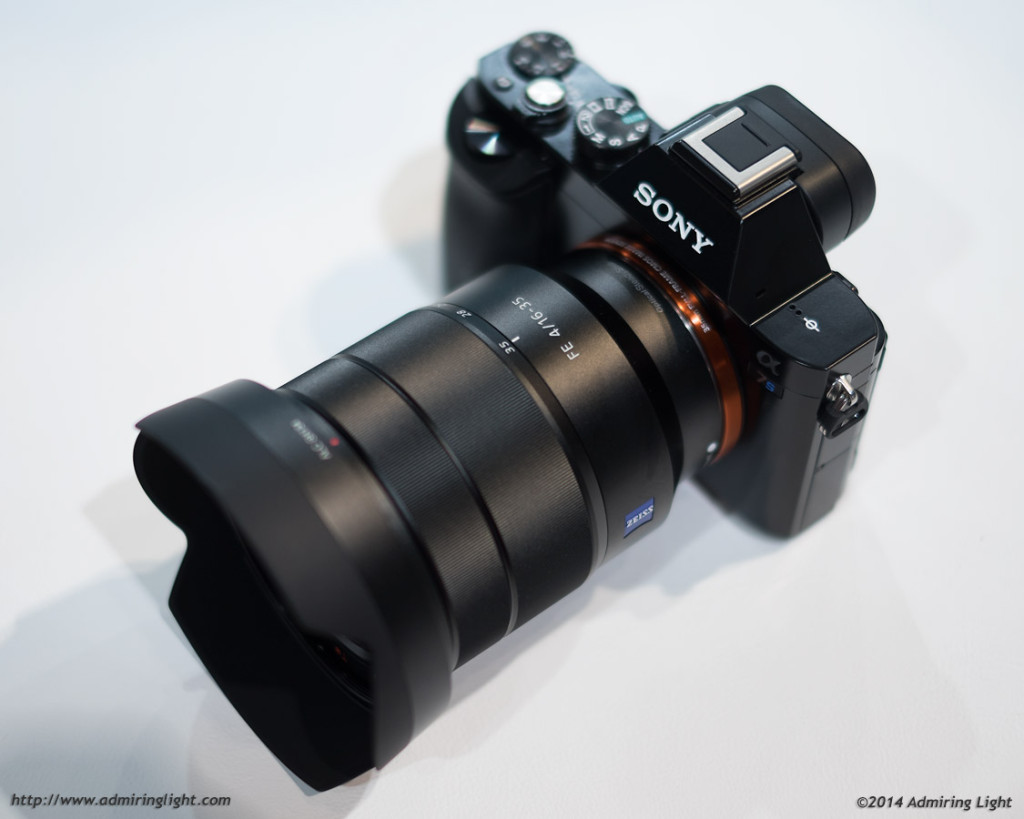 The 16-35mm has extremely quick autofocus and focuses to just under a foot, which allows you to get nice and close for exaggerating perspective. As I couldn't take home image samples, I had to simply look on the rear LCD, and things looked quite nice, though I'm sure the 12 megapixels of the A7s weren't exactly stressing the lens. Sony definitely has a potential winner on their hands here.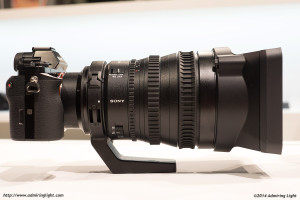 Sony PZ 28-135mm f/4 G OSS
Sony's second quickly available new lens is their new video-centric 28-135mm power zoom lens. This is a lens that can operate well for both stills and video, but I'd imagine very few still photographers will want to pack this lens in their bag. It's an enormous lens, though amazingly very light.
It has this size in order to provide for easy and smooth focusing and aperture control, and has geared rings to interface with modern video rigs. The focus switches easily with a clutch mechanism between manual and autofocus, and the aperture clicks can be disabled with a simple flick of a switch. Zoom can likewise be switched between manual and power zoom.
The Sony representative noted that the 28-135mm has been engineered to cater to the needs of the video crowd. The lens is par-focal and is made to exhibit little to no focus breathing at any focal length. Again, the size precludes most use for still shooting, but I'd imagine many videographers would love to have this versatile lens on their Sony camera.
New roadmap FE lenses.
In addition to the 16-35 and 28-135mm, Sony added several new lenses to their FE mount roadmap. These include a 35mm f/1.4, a 90mm f/2.8 Macro, a 28mm f/2 that takes wide angle attachments and a 24-240mm super zoom.
For the most part, like with the new Fuji announcements, these lenses are not small. In fact, in most cases they are as big or bigger than their SLR counterparts. The 90mm f/2.8 macro appeared to be similar in size to many pro-grade 100mm macro lenses for SLRs, and the 35mm f/1.4 is simply huge.  In a nice twist, the 90mm Macro will have optical stabilization. The 24-240 is approximately the same size as the 35mm f/1.4, which isn't too bad given its focal range, but the 35 and 90mm lenses look a bit oversized for their focal lengths.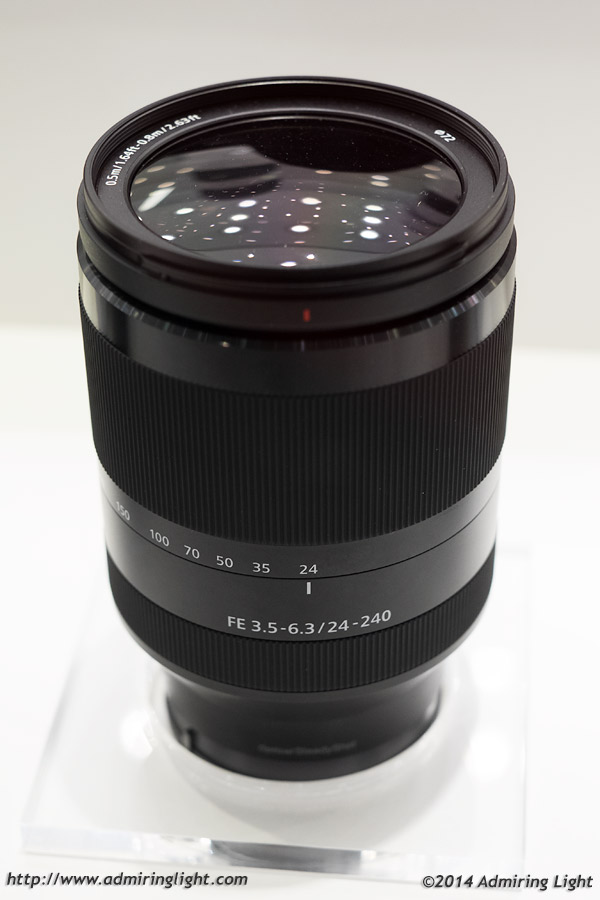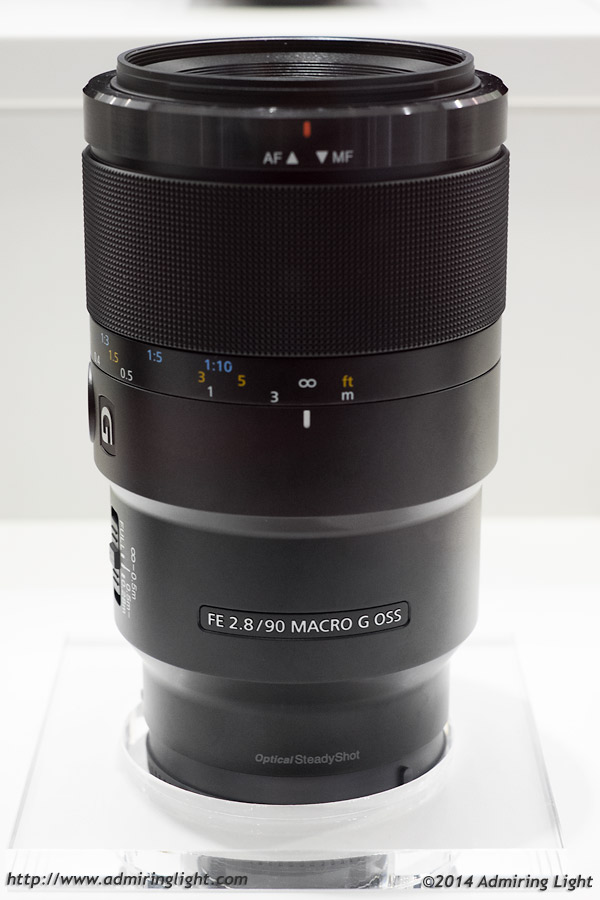 The 28mm f/2, which Sony announced as the "first affordable prime lens" in their lineup, is actually quite nicely sized. If it's optically nice, it'll be a good lens to have. Unfortunately, the wide angle and especially the fisheye attachments for this lens are quite large, and turn the lens into an extremely large 21mm and 16mm fisheye.