Panasonic Lumix GM1 and 12-32mm Pancake Zoom
When the Sony A7 and A7R were announced, a lot of reactionary bloggers started sounding the death knell for Micro 4/3. Why, they said, would anyone opt for Micro 4/3 when you could get a body the same size as the OM-D E-M1, but with a full frame sensor? Well, price and the massive and awesome Micro 4/3 lens lineup aside, Panasonic came back with an answer the very next day. Size.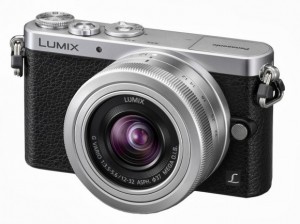 Sony may have shrunk the full frame camera, but it's hard to shrink the lenses, and Panasonic proved that you could provide a quality interchangeable lens camera and make it extremely small. The new Panasonic GM1 is the smallest Micro 4/3 camera ever made (by a relatively big margin too), and the body is slightly smaller than Sony's tiny RX100 compact camera. The camera is about as small as a Micro 4/3 camera can be made, as the height is equal to the size of the Micro 4/3 lens mount, with a slim and tiny body attached. They put the outstanding sensor from the Panasonic GX7 into this little body, so image quality should be outstanding.
To keep the overall size small, they also released a remarkable pancake zoom with a surprising wide end of 12mm. The Panasonic 12-32mm f/3.5-5.6 is nearly the size of the super-tiny Panasonic 14mm f/2.5 pancake lens. The result is a camera with excellent image quality that can easily fit in a jacket pocket.
The GM1 isn't a cheaply built product either. Panasonic built it solidly of metal and provided as many direct controls as was feasible given the tiny size. The 12-32mm has MTFs that show it to be the best kit zoom released for the Micro 4/3 system, which is saying something given the excellent optics of the Panasonic 14-45mm. This is a camera that won't cater to everyone, but certainly proves that Micro 4/3 can provide extremely small size while still maintaining excellent image quality.