What a week in the Mirrorless Camera industry! We've seen new cameras announced for the big three mirrorless camera mounts, with some very exciting news on all fronts. Naturally, I have my thoughts, both of excitement and caution for these announcements, so let's dive in:
Sony Alpha 7 and 7R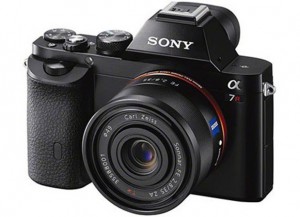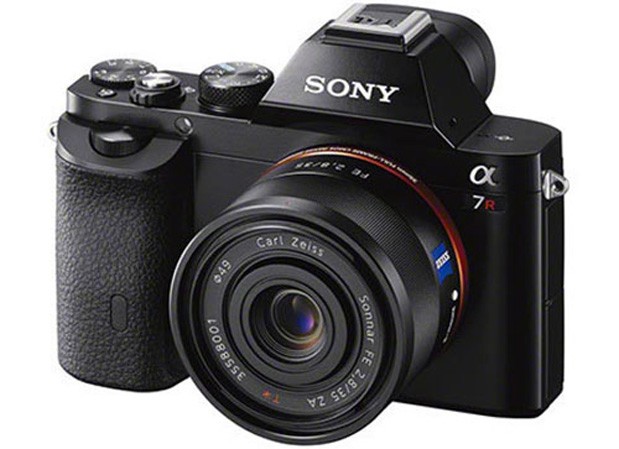 The biggest news this week has to be Sony's release of their brand new A7 and A7R mirrorless cameras, which are the first non-Leica full-frame mirrorless interchangeable lens cameras. They've created two pro-grade cameras that feature full frame image sensors in a small body with excellent electronic viewfinder and a bunch of features. They re-use the existing Sony E-mount, which allows for mounting of all existing NEX E-mount lenses (though they will operate in a 'cropped' mode), plus the new full-frame compatible FE lenses.
The A7 and A7R are virtually identical cameras save for the image sensors. The A7 features a 24 megapixel full frame CMOS sensor with phase detection pixels to aid in faster focus and more accurate tracking autofocus. The A7R has a full frame sensor with a whopping 36 megapixels and doesn't have an antialiasing filter. The A7R does lack the phase detection capability of the A7, however. Both cameras have built-in 2.4 million dot EVFs with big bright optics and are weather sealed.
The cameras promise phenomenal image quality in a relatively small body, but there are amazing things and things to be cautious about as well. On the positive side, these cameras should be the ideal platform for adapting manual focus lenses, from rangefinder lenses to older manual SLRs, as the short flange distance means that these cameras can take most any lens ever created. If you have a bucketful of Leica M mount glass, Canon FD lenses, Zeiss Contax lenses or the like, this is a great option to get the most out of that great glass. Caution does need to be exercised when shooting wide-angle rangefinder lenses, though, due to the extreme ray angle to the sensor…some color shift has been noted and a lot more testing needs to be done to see what rangefinder wides will work best. Regardless, this really does provide an amazing platform for using adapted lenses. I will hope to get my hands on one of these in the near future and will provide a full report.
On the down side, Sony's historic problem with the NEX series may raise its head again, and that's native lens selection. Sony is determined to buck this trend by creating what it says will be 15 FE lenses by the end of next year, but I still foresee some issues. Sony announced five full frame lenses to go along with the A7 and A7R:
Sony 28-70mm f/3.5-5.6: This is the kit lens for the A7 and will not be available separately. This will cost you an extra $300 over the A7 alone.
Carl Zeiss 24-70mm f/4: This Zeiss zoom is the high-end standard zoom for the system. Estimated price: $1200 US
Carl Zeiss 35mm f/2.8: A wide-angle prime with moderate aperture. This lens is pretty small and will be the main companion for a lot of shooters. Estimated price: $800 US.
Carl Zeiss 55mm f/1.8: An excellent normal lens, though a little slower than one might expect for the price. Estimated price: $1,000 US.
Sony 70-200mm f/4: A high-end portrait telephoto zoom, but relatively large and heavy for a mirrorless lens. No price has been announced.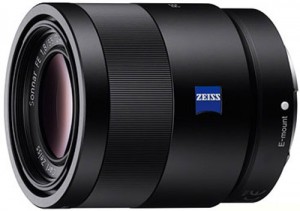 This isn't a bad starting lineup from a coverage standpoint, but it' s not all great news. First off, aside from the 28-70, these lenses are all very expensive. $800 for a 35mm f/2.8 and $1000 for a 55mm f/1.8 are extremely costly for lenses with these specifications. Similar lenses for Nikon and Canon DSLRs are generally half to a quarter of the cost, though these Zeiss lenses are likely to be optically better.
The 'cheap' lens, the Sony 28-70mm looks to be pretty poor in the image samples I've seen, which means you'll really need to shell out some dough to take advantage of the great sensor. To pick up an A7 with 24-70 and a 55mm f/1.8 will cost you nearly $4,000. That's steep. Especially since a Canon 6D with 24-70mm f/4 IS and 50mm f/1.4 will cost you only $3500 (though is larger), while a Fuji X-E2 with 35mm f/1.4 and 18-55mm f/2.8-4 will cost you only $2,000. Should these lenses perform up to their prices, though, it may be worth the cost of entry for many shooters.
At the outset, availability is a minor concern. The only lens available for the A7R at launch will be the 35mm f/2.8. The 24-70 and 55mm f/1.8 won't be available until January, while the 70-200 doesn't have an announced release. These lenses also are relatively big lenses, with minimal size savings over a similar full frame DSLR. So, if you're planning on jumping on these cameras early, expect to wait a while for a decent native lens situation. The size is potentially going to be an issue for this system, but it still makes a lot of sense if you shoot primarily wide-angle to short telephoto, especially if you'll be adapting smaller manual focus lenses.
Regardless of potential lens issues, this is a very exciting release, and the A7 and A7R should have the best overall image quality of all mirrorless offerings. It's great to see Sony push the envelope.