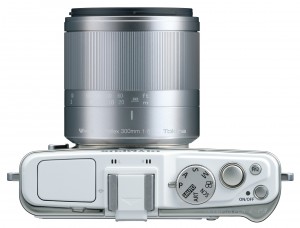 I have always had a soft spot for Tokina lenses.  When I first got into photography, one of my absolute favorite lenses was the Tokina 12-24mm f/4 for my Canon DSLR.  Amazingly built lens, great optics.  Felt like a truly pro-grade lens for a reasonable price.  Tokina recently entered the Micro 4/3 fray and has already started showing a few lenses.  Today they announced a new 300mm f/6.3 mirror lens for Micro 4/3.  Now, I'm not an enormous fan of mirror lenses in general…they are fixed aperture and generally have poor bokeh due to the way the light works, but I LOVE the fact that Tokina has released this lens.
When Sigma announced a while back that they were going to release Micro 4/3 lenses, I was very excited.  And then they released two lenses for both Sony NEX and Micro 4/3, and it was quite obvious that Sigma had no idea what they were doing.  They released a slow 19mm and a slow 30mm.  One is a very odd focal length for m4/3, and the other is useless as it's both larger and slower than the excellent Panasonic 20mm f/1.7.  It is obvious that they were designing for the NEX and porting it to Micro 4/3.  They also showed they really didn't get the mirrorless industry, at least not yet.
With this 300mm release, it shows that Tokina gets it.  While I probably will not purchase the lens, as I don't really have a need for a super-long mirror lens, this release fills a need for the system and does it smartly.  It's a long, slowish lens, and it's manual focus, but it gives fantastic reach and it is SMALL.  It's 2.6 inches long and only weighs 300g for a 600mm equivalent lens.  That's a huge amount of reach in a package that really works for Micro 4/3.  Just slip this sucker into your bag and you don't add much weight or bulk, but you've got a super-telephoto ready to go.  They also managed to make this lens pretty attractive as well.
Tokina has been making some pretty nice optics for the past few years, so it also will likely be a fairly decent performer.  This release makes me excited for the future releases that Tokina has in store for the mirrorless market.