As Sony expands their full frame mirrorless lineup, the system as a whole becomes more complete, and one of the key pieces of that more encompassing lineup is the first native ultra-wide-angle lens.  In this case, it's the Carl Zeiss 16-35mm f/4 OSS, which covers a great range in a pro-grade lens for Sony's E-Mount. The 16-35mm f/4 covers a wide focal range from ultra-wide angle to moderate wide angle, and features an optical stabilizer to aid in hand-holding. The lens isn't cheap at $1348 US, but promises outstanding optical quality and a top-notch build. In this 16-35mm review, we'll see whether the Zeiss name holds up to its reputation for optical excellence.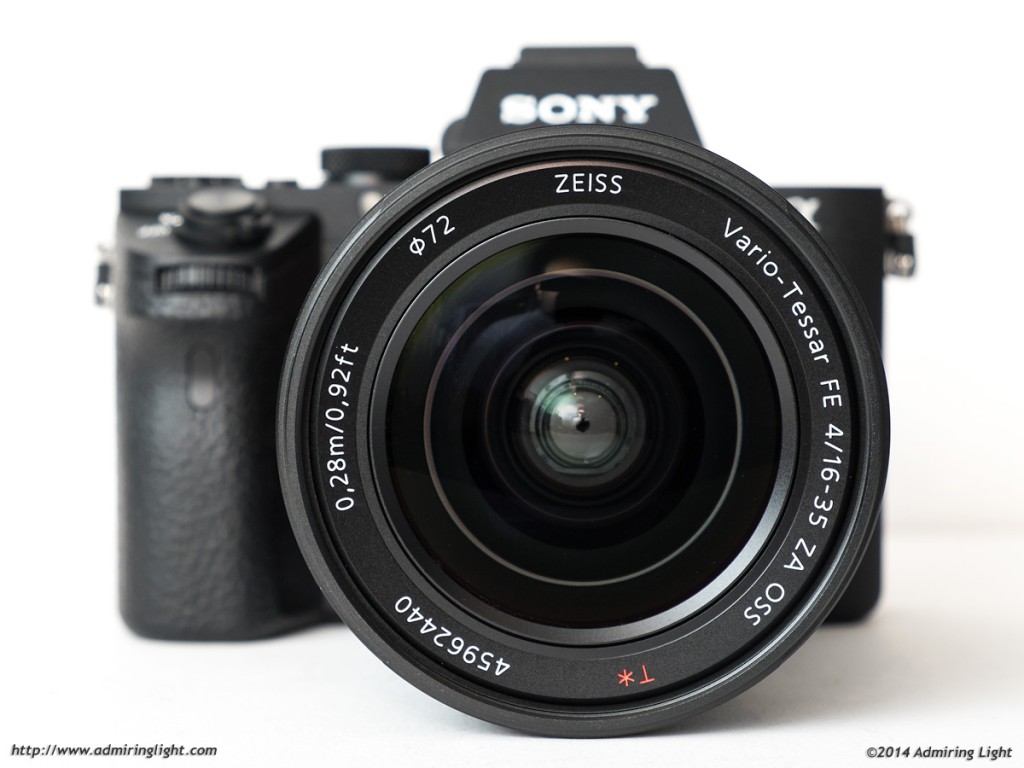 Construction and Handling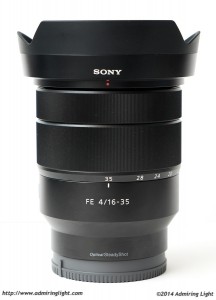 The Zeiss 16-35mm f/4 OSS is a full-frame ultra-wide angle zoom lens with optical stabilization, and as such, it's not exactly a petite lens. In fact, there is essentially zero size and weight savings when compared to full frame DSLR ultra-wide zoom lenses. It's also a rather dense lens, with a solid heft that oozes quality.
The lens barrel and external design is entirely constructed of metal (likely aluminum) and is finished with the Sony/Zeiss satin black finish. Construction quality is top-notch, with absolutely no creaks or flex anywhere in the lens body. The broad finely ribbed zoom ring is beautifully damped and has a smooth solid action when zooming. The focus ring is also wonderfully damped and silky smooth. The lens is also sealed against dust and moisture, and the overall package is definitely impressive.
The lens handles quite well on the new A7 II, which was the body used for testing the 16-35mm. While the lens and body together are a somewhat hefty package to carry, the balance is right and the excellent feel of the lens contributes to an assurance of quality. The only down side is that the lens does not stay constant in length. The lens extends about an inch during zooming and is longest at the 16mm wide-angle focal length. However, this is a minor point.
The 16-35mm f/4 OSS comes with a reversible petal shaped hood that is well constructed, but extremely short, providing rather limited coverage for the front element. I have to imagine there was more room to shade the lens given the other lenses with similar fields of view that have more substantial lens hoods.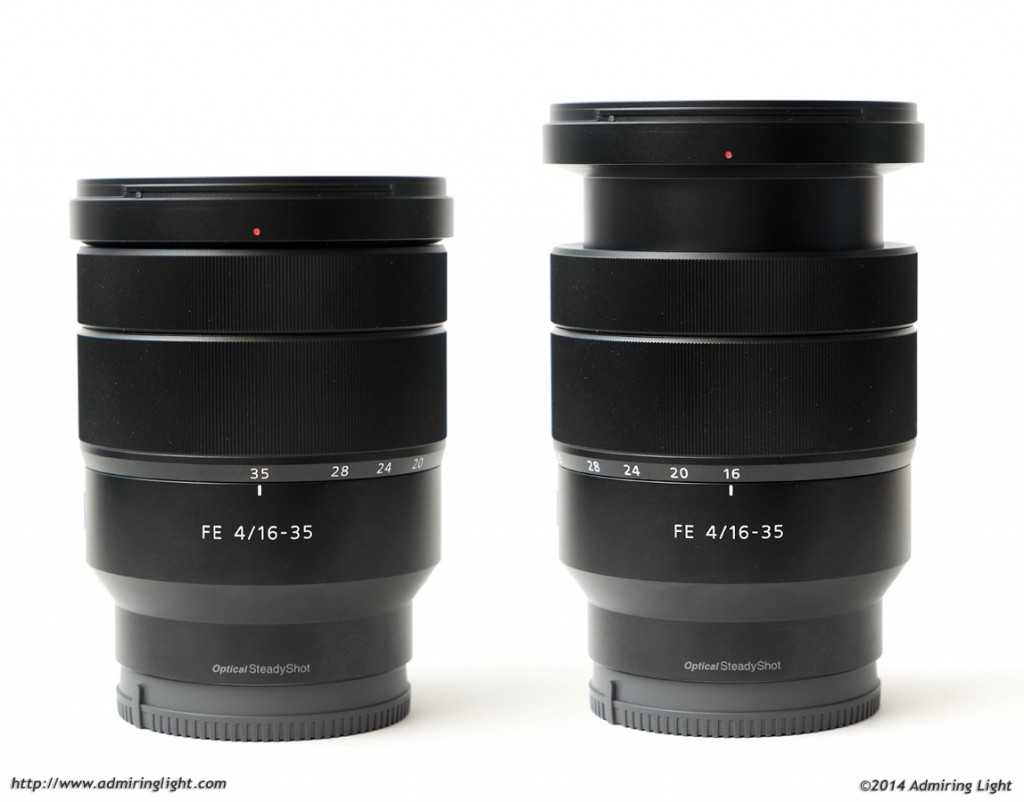 Autofocus and Stabilization
The 16-35mm f/4 features a fast and silent autofocus motor that acquires focus very quickly and very accurately. I had no issues at all with the focus performance of the lens, even grabbing focus surely in lower light situations.
The lens features optical stabilization, and as I tested the lens on the A7 II, it was tested in conjunction with that body's new in-body stabilization system, with the lens utilizing its optical sensors and element shifts, with the body picking up the other three axes of movement. While stabilization was decent, it fell short of the best stabilizers I've used, even among ultra-wide zoom lenses. I generally found the stabilizer was good for around two extra stops of handholdability, with around 1/5s generally yielding sharp shots at 16mm and around 1/10s for shots at 35mm. This is still rather handy, but nothing exceptional.