Image Quality: Dynamic Range and Color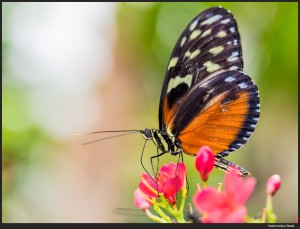 The Olympus Pen E-P5 features the same 16 megapixel sensor that first debuted in the OM-D E-M5 and has since trickled down to the E-PL5, E-PM2 and now the E-P5.  Normally, I might be upset at the rehash of the same sensor, but it's the best sensor ever made for Micro 4/3 (to this point) and it still packs a great punch for the size.
Dynamic range out of the E-P5 is outstanding, allowing for the capture of a wide range of tones in a single image.  There's tons of highlight headroom in the RAW files and shadows are quite detailed as well.  The dynamic range of the E-P5 is on par with the majority of interchangeable lens cameras, even those with larger APS-C and full frame sensors.  While there are larger sensors that do perform a little better than the E-P5 in this department, there are just as many that the E-P5 bests, and in any case, there's enough range to work for almost any shooting situation.
Color on the E-P5 is in line with other Olympus cameras: Excellent.   Colors are rich and accurate, providing a great natural look while still giving enough pop to impress visually.  The RAW files work best here, but the JPEG engine in the E-P5 is quite excellent.  Coupled with the relatively accurate auto white balance this allows for a great experience for taking files right out of camera if you prefer to shoot this way.
Image Quality: Noise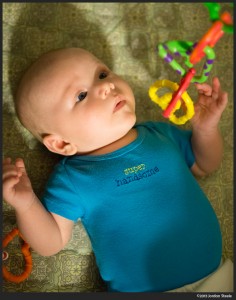 Noise performance on the E-P5 is right in line with the other Olympus cameras using this sensor.  There might have been some very minor tweaking of the processing and the sensor, but ultimately in real world use it's essentially identical.
The E-P5 provides very nice, relatively clean files at low ISOs, with only a very fine-grained noise visible in areas of solid color in the RAW files (that wouldn't be visible in a print).  JPEG files show no noise from ISO 100 to around ISO 800, where a little mottling starts to settle in.  On the RAW side, noise is well controlled up to about ISO 1600, and ISO 3200 and 6400 are also quite usable if you manage your exposure properly.  ISO 12,800 is usable for small prints or web use with proper noise reduction, though ISO 25,600 is just a step too far…only suitable for those situations where there's no other way to capture an image.
The E-P5 maintains good color balance at high ISOs up to around ISO 6400. Beyond that, colors start to become notably more muted, with some light color shifting going on at the very highest ISOs.  At the highest ISOs, it may make sense to think of them as black and white only situations, which allows you to avoid any issues with color and still get usable images, despite a little extra grain.
Art Filters
The E-P5 ships with 12 different art filters, which allow you to add distinctive processing to your JPEG images if you so choose.  Some of these are really nice, and others are, well, a little over cooked, but if used well, they can add something to your images.  Photographers who know their way around Photoshop and other post-processing tools would probably do best to stick with that method, but a few of the art filters can produce a really nice look in the right situations.  I quite like the Dramatic Tone filter.  The Soft Focus filter, while a bit over the top, can also really work in the right circumstances.
Movie Mode
As I mentioned at the opening of the review, I am not a videographer.  Any video that I take with my cameras is almost entirely for capturing family moments.  As such, I'm not the reviewer you need to be reading if your primary concern is with video.  In the few video samples I did take, the video was nice and clear, with minimal artifacts.  Video on the E-P5 is helped by the in-body IS system, which allows for a much smoother video experience than with a lot of other cameras since all lenses can be stabilized.  The E-P5 doesn't offer a ton of different modes for video, and lacks the more film like 24p frame rate, but can shoot full 1080/30p and 720/30p HD video.