Image Quality
Sharpness
The Panasonic 25mm f/1.7 produces images with good sharpness at most working apertures, including at f/1.7.  For shooting shots of people or closer subjects, you'll find the lens can render high levels of resolution, though it falls a bit short of the very best optics here.  For the majority of shooting situations, however, I think you'll be pleased with wide open performance.
It's a good thing that sharpness is pretty good at f/1.7 because it doesn't seem to improve too much upon stopping down.  A slight increase in sharpness can be seen at f/2.8 and f/4 and this yields predominantly even sharpness across the frame, with some minor softening in the corners.  While there are certainly sharper lenses around, the 25mm f/1.7 is going to give you plenty of resolution in most any situation. For the modest price, the 25mm f/1.7 puts in a good performance here…just don't expect to be blown away.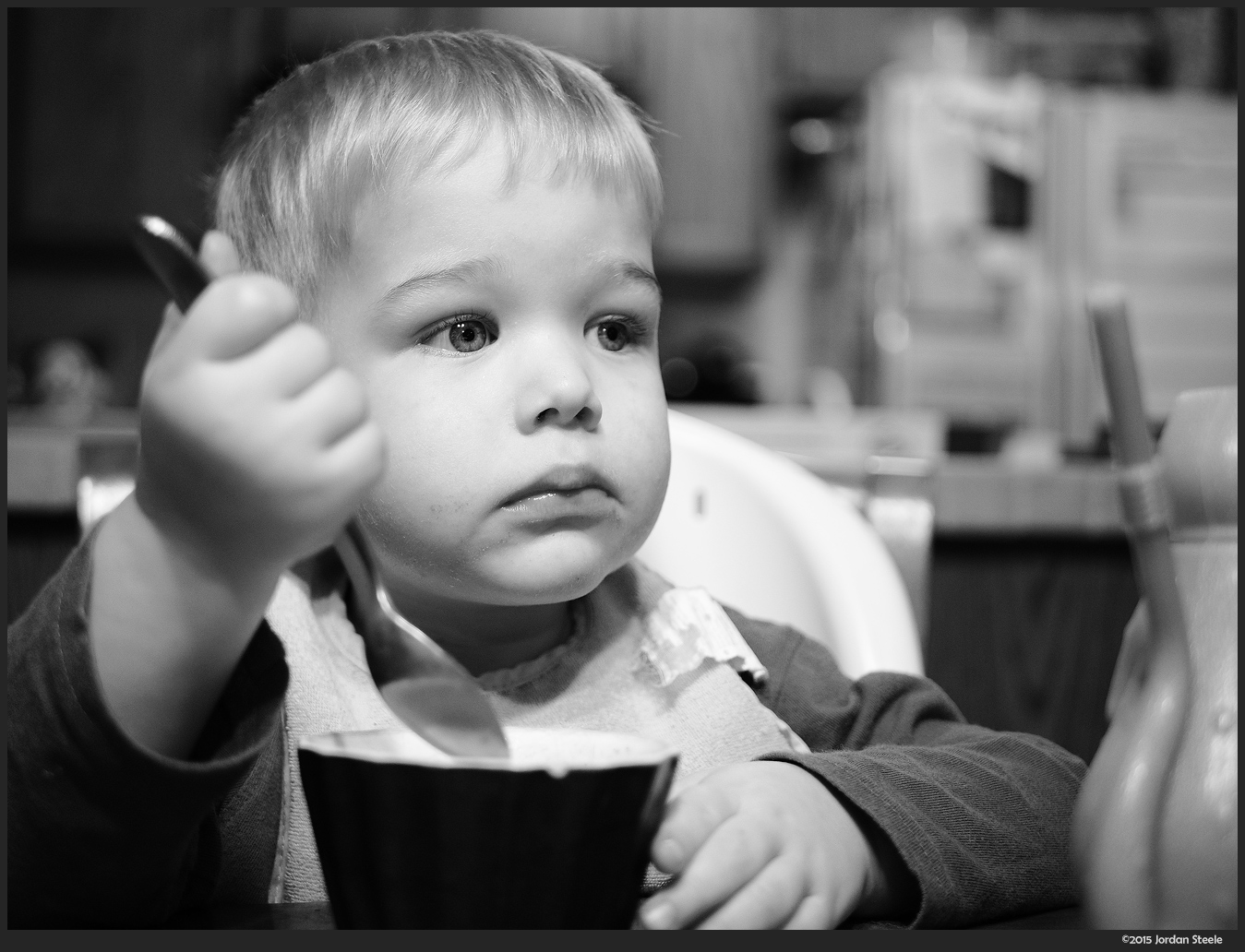 Bokeh
A lot of cheap optics tend to cut corners when it comes to bokeh, but Panasonic appears to have put an emphasis on pleasing bokeh with the design of this lens.  It's not a cream machine, but specular highlights are generally evenly illuminated and backgrounds have a nice fall off that adds depth to images.  You'll notice in the shot below that highlight lose their round shape towards the edge of the frame, but thankfully there is only very minor edge outlining. Many less expensive optics show rather harsh bright ring outlines, and thankfully the 25mm f/1.7 avoids those pitfalls. The background retains fairly high contrast and you may notice that the high contrast background can contribute to some busier bokeh in some outdoor situations in some of the sample images at the end of the review, but on the whole I'm quite pleased with the 25/1.7 in terms of bokeh.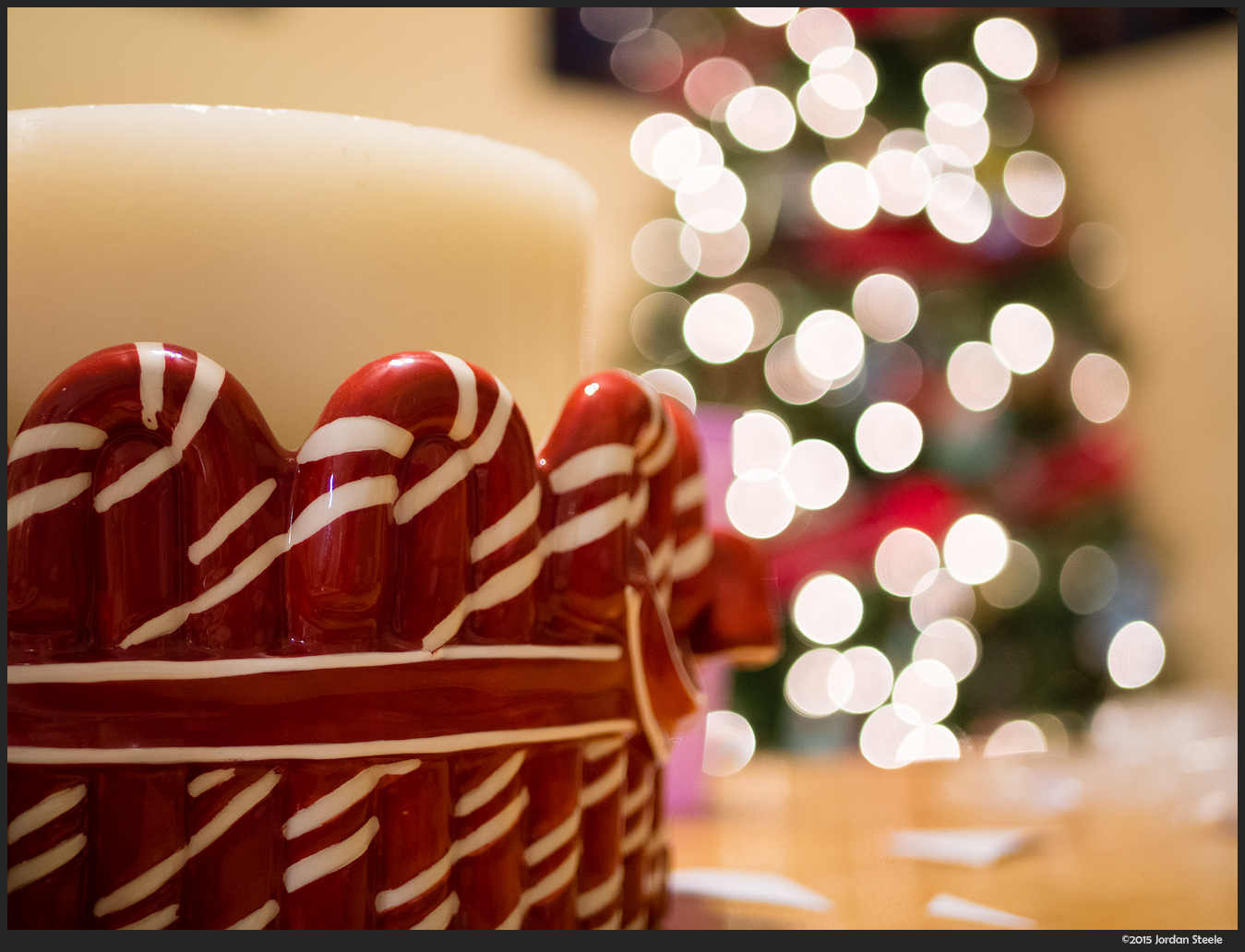 Color, Contrast and Chromatic Aberration
The Panasonic 25mm f/1.7 produces images with nice contrast that will neither blow you away nor disappoint.  Colors are evenly saturated without being too bold.  The drawing style lends itself well to wide aperture work, though some may actually prefer slightly less contrast for an even softer profile, but I think the lens strikes a nice balance.
The 25mm f/1.7 surprisingly shows very little lateral chromatic aberration in real world use. In fact, going through my images, it's hard for me to find any that is visible, even at 100% enlargement.  Pretty impressive.  While not completely invisible, it also controls longitudinal CA fairly well.  A bit of mild magenta and green fringe can be seen on out of focus bright edges, but it's not strong.
Distortion, Flare and Vignetting
Panasonic and Olympus have relied on digital distortion correction for many Micro 4/3 lenses, and that tradition continues with the Panasonic 25mm f/1.7.  RAW files and JPEG files have built-in distortion correction profiles, so you won't see any distortion unless you specifically turn it off.  If you use a program such as Capture One Pro, which can disable the built-in corrections, you'll see that the lens natively exhibits pronounced barrel distortion, though it's not as bad as some other Micro 4/3 lenses I've reviewed.
Vignetting seems very well controlled to me, even when digital correction is turned off. Some slight darkening is visible at f/1.7, but is negligible stopped down a bit.
One are where the lens does falter is in flare control.  Panasonic has never had amazing lens coatings, and they didn't bring out their best for this inexpensive lens.  Shooting into the sun produces multicolored ghosting, while any other bright lights in the frame often display what can best be described as flare orbs surrounding them.  In some instances, purple flare can radiate from bright light sources, as can be seen around the candles in the image above.  When shooting into bright light, keep the hood on and watch the viewfinder to help mitigate ghosting by altering camera position.