Image Quality – Sharpness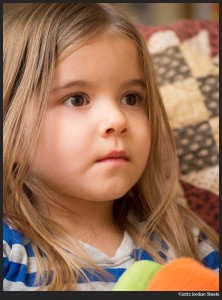 As micro 4/3 zoom lenses go, the 35-100mm f/2.8 is among the sharpest, if not THE sharpest, but it does fall slightly short of the very best 70-200mm f/2.8 lenses for DSLRs. I used to own the downright incredible 70-200mm f/2.8L IS II for Canon, and the 35-100 doesn't quite reach that lofty level of performance, though it is very good. Images are quite sharp over the majority of the frame at f/2.8 throughout the zoom range, and are especially sharp at the wider end. Edges and corners are a little softer here.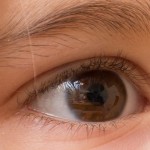 Stopping down to f/4 brings the center into outstanding territory and the corners into the very good range. It's not going to match something like the Olympus 75mm f/1.8, but for all but the most discerning pixel peepers, sharpness is on a very high level. I have high quality standards in this department, and I don't have any reservations about shooting the lens wide open.
Image Quality – Bokeh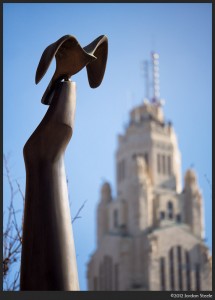 The 35-100mm f/2.8 is a mixed bag when it comes to bokeh. For situations where you're shooting at closer focus distances, say, for portraiture, the bokeh is very pleasing. There are no obvious fringes on specular highlights, and it's relatively creamy. I find that the combination of wide open sharpness and good bokeh at these distances makes this a very attractive lens for portraits, especially in situations where you need to change focal lengths quickly.
At the other end, at more medium to long focus distances, the bokeh becomes busier. While I've seen worse, I've also seen much better. When shooting at these distances, it is worth it to watch your background for high frequency patterns, such as branches or high detail items.
Image Quality – Chromatic Aberration, Color and Flare
The Panasonic 35-100mm f/2.8 controls chromatic aberration very well. There is a small amount of lateral CA on Olympus bodies (it's corrected on Panasonic bodies), but it's very minor and extremely easy to correct entirely with one click in Lightroom. Even if uncorrected, you'd be hard pressed to spot it if you aren't looking for it. Longitudinal CA is controlled very well, with no obvious green or magenta fringes appearing in the bokeh. I also noted high resistance to purple fringing.
The lens has good color response, though nothing particularly exceptional. Contrast is very even, allowing for very nice rolloff with portraits and skin tones, but contrasty enough to give a little pop to other types of subjects. Due to the narrow angle of view and the deep lens hood provided with the lens, flare isn't something you will generally have to worry about. I didn't test it without the hood, as I will always use a hood on a lens like this.