Sony's APS-C lens lineup has grown steadily over the past several years with several quality prime lenses. One of those lenses is the Sony 35mm f/1.8 OSS. Almost every camera system in the world has a relatively fast 'normal' lens, that is a lens that has a focal length similar to the length of the diagonal of the film or image sensor. While the fast normal prime lens is ubiquitous, only rarely has that normal lens been equipped with optical image stabilization. Of course, stabilization alone without optics to make use of that OSS system doesn't mean much, so let's see how this lens performs.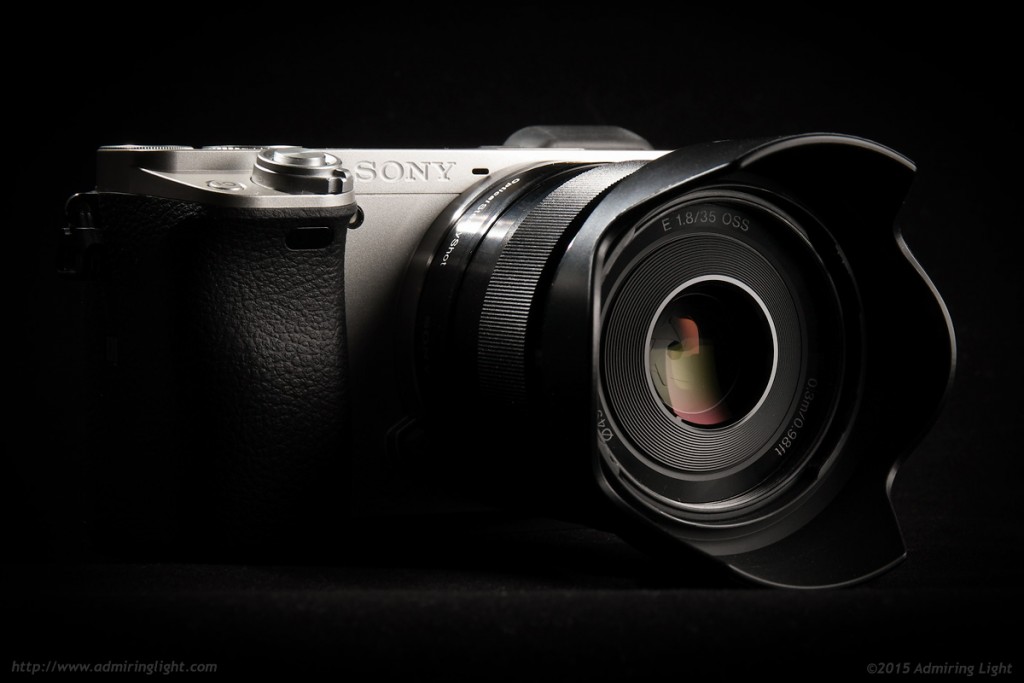 If you're not familiar with my reviews, I review from a real world shooting perspective. You won't find lens charts or resolution numbers here. There are plenty of other sites that cover those. I review products on how they act for me as a photographic tool.
Construction and Handling
The Sony 35mm f/1.8 is a compact, lightweight lens that is rather unremarkable in the looks department. Frankly, in pictures, I thought it was a somewhat ugly and cheap looking lens, so I was pleasantly surprised to see the feel of the barrel and fit and finish are actually quite nice in person. The lens barrel is constructed of lightweight metal and the lens stays constant length while focusing. The broad focus ring is the only external control, and it too is metal and finely ribbed. The front filter threads and bayonet hood mount are plastic. Overall, the package is tightly assembled and feels very nice in the hand. The focus ring is nicely damped and turns smoothly.
Given the small size of the APS-C Sony bodies, a small lens is a great thing to have, and the 35mm f/1.8 handles very well on something like the a6000, and should handle well on any E-mount body. Sony includes a petal-type lens hood made of high quality plastics that snaps securely in place and reverses tight to the lens body to keep the overall package very small when stowed in a camera bag.
Autofocus and Image Stabilization
The 35mm f/1.8 OSS is equipped with a very quiet and quick linear focus motor. The lens focuses quite quickly in almost any situation on the a6000. In dim light, focus definitely slows down, but even in these situations, it's acceptable in speed and maintains high accuracy, even wide open.
One of the key features of the 35mm f/1.8 is the Optical Steady Shot (OSS) system, which is Sony's name for optical image stabilization. The OSS system is marketed as allowing for an additional 4 stops of stabilization for hand-holding. As with most stabilization claims, Sony's assertion of 4 stops is a bit optimistic. Using the 1/(35mm effective focal length) rule (which works for me), this would correspond to a typical shutter speed of around 1/3 second, which is rarely achievable. I do think that 3 stops is a decent estimate of effectiveness, however, as I am able to get consistently sharp shots at speeds between 1/6 and 1/10 second. While this isn't among the best optical stabilization systems I've used, it is quite a good showing and adds great extra value for low light shooting.