Image Quality
Sharpness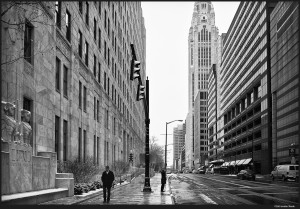 With a moderate aperture and high price tag, the expectations for image quality are high, and the FE 35mm f/2.8 delivers.  At f/2.8, images are very sharp over the vast majority of the frame, with softness only appearing in the very corners.  Stopped down, the corners improve quite a bit, bringing sharpness to an acceptable level across the image frame.  The corners never get razor sharp, but they are certainly good enough for most any purpose.
For me, sharpness is just one metric on a lens to evaluate, but my biggest concern in this regard is: "Can I use it at whatever aperture I choose and get high quality images?" and with the FE 35mm f/2.8, that is certainly the case.
Bokeh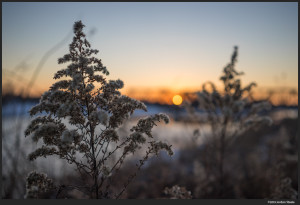 The FE 35mm f/2.8 has a somewhat split personality with regards to bokeh.  At wide apertures and closer focus distances, the background blur is smooth and buttery, lending an excellent look to the images and providing plenty of pop for your subject.  At further focus distances, the bokeh can get a little nervous, however.  It's never truly distracting, but it loses that smooth character a bit the further out you focus.
There can be some visible onion-ring type texture to specular highlights if you examine them very closely, but they are mild and don't distract from the image.  Otherwise, specular highlights tend to be generally evenly illuminated, though occasional light green rings can appear from longitudinal chromatic aberration, but even when this is visible it is mild.  Overall, a decent performance here.
Color, Contrast and Chromatic Aberration
The FE 35mm f/2.8 has a typically 'Zeiss-like' contrast curve.  It produces relatively punchy results at all apertures, producing strong contrast without being too overbearing.  It's a very well-balanced rendering, which lends impact to static subjects, but is not too harsh for portrait use.    The color the lens produces is nice and rich, though not as saturated as some other Zeiss lenses I've used.  Overall, the rendering the lens produces is excellent.
There is virtually no lateral chromatic aberration and only very minimal longitudinal chromatic aberration, though if circumstances are just right, it is possible to see a little of that green fringe in the background and light magenta fringe in the foreground.
Distortion, Flare and Vignetting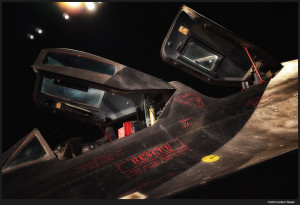 The FE 35mm f/2.8 controls distortion quite well, with only very slight barrel distortion appearing, and only then if you are pixel peeping to an extreme degree and lining up the images with a grid.  In field use, you'll never see it, and that makes it great for shooting architecture.
Likewise, vignetting is held to a minimum as well.   Indeed, the lens oozes optical quality throughout with the exception of flare control, which I found a bit lacking.  Even with the hood mounted, light sources on the edge of the frame, either just in or just out of the frame, cause some quite visible flare artifacts, with many little cone-shaped flares surrounding the light source.  The image to the right shows these, though even here they've been somewhat subdued by the processing of the image (I darkened the background, making the colored flares that continued outside the white flare disappear into the black).  Straight out of camera, the flare is much more visible.
Overall, the image quality out of the FE 35mm f/2.8 Sonnar is excellent.  The lens draws beautifully, with outstanding contrast and color, good distortion control, high image sharpness and fairly good bokeh.