Image Quality
Given the very large price difference between the 85mm f/1.8 and the other 85mm lens options for E-mount, I expected a fair degree of difference in optical performance from the higher priced optics, and while there are definitely some areas where the FE 85mm doesn't quite perform up to the level of its more expensive counterparts, the compromises in optical quality are remarkably small.
Sharpness
One area where optical quality does not lack is in image sharpness.  The FE 85mm f/1.8 is a stunningly sharp lens.  At the widest f/1.8 aperture, the lens is exceptionally sharp over around 80% of the frame when focused closer up and in the general range of portraiture.  The lens is definitely optimized for these focus distances, as the lens softens a bit at wide apertures as you focus further out.  However, performance is again strong near infinity, especially stopped down a bit. At smaller apertures, the FE 85mm f/1.8 is very sharp across the entire frame, with only some slight softening at the extreme corners.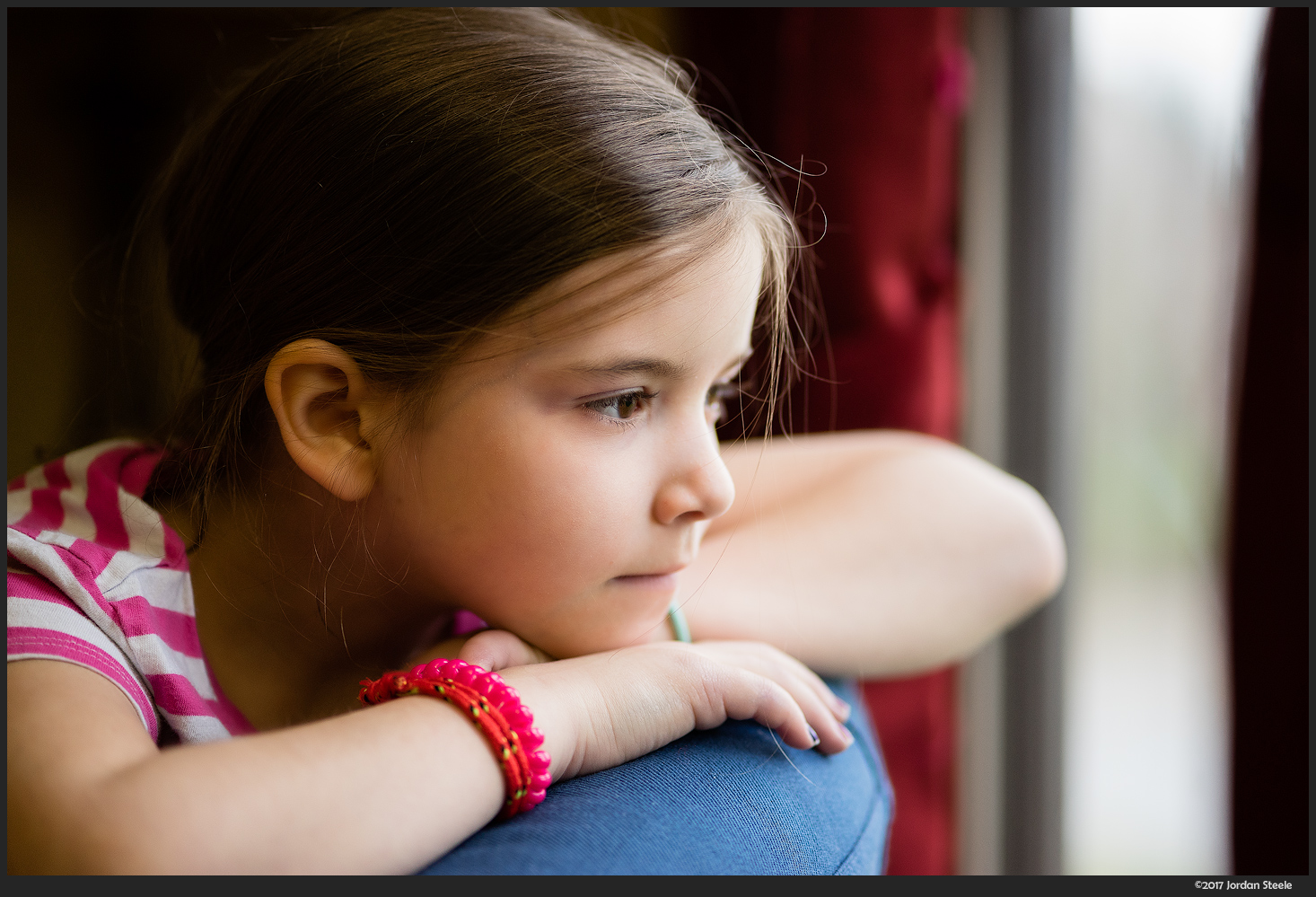 When wide open at portrait distances, the FE 85mm f/1.8 looks every bit as sharp as the Zeiss Batis wide open, and might even be slightly sharper.  It provides tremendous pop to the eyes, while fading gently away to the background, lending a nice three-dimensional effect to the images. Here is a 100% crop of the image above, taken at f/1.8.
Bokeh
85mm lenses are generally a go-to focal length for portraiture, and especially portraits with blurred backgrounds, so the quality of the out of focus rendition is quite important.  The FE 85mm f/1.8's bokeh is often very pleasing, though it isn't perfect.  In most situations, the backgrounds are rendered with a lovely softness, though perhaps with a bit more contrast you may be used to.  There can be some bright-ring outlining at further focus distances in the right circumstances, but these generally aren't distracting.  There is some mechanical vignetting, which leads to an elongation of specular highlights, but whether this is an issue is personal preference.  There are many samples with different backgrounds in the image samples, so be sure to check those out.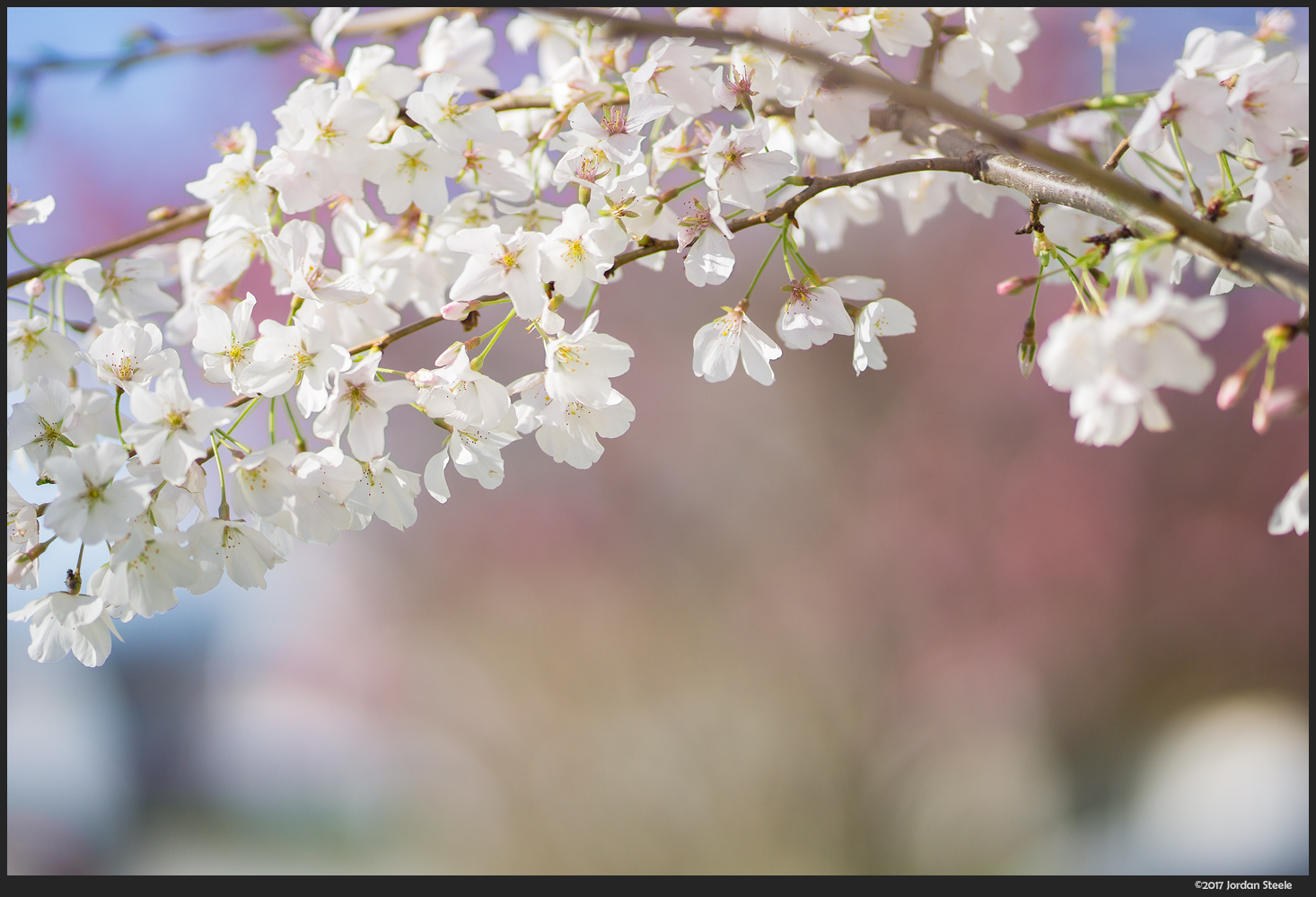 In all, I think the bokeh is rather reminiscent of the bokeh of the Batis 85mm.  It's reasonably smooth, but isn't super creamy like the backgrounds rendered by the 85mm f/1.4 GM.  Still, I think the bokeh is generally quite nice out of the lens.  One area where bokeh does suffer is at distances of around 15-20 feet, where highlights can take a green fringe and look rather unpleasant if the background is busy and high in contrast.
Color, Contrast and Chromatic Aberration
The FE 85mm f/1.8 produces images with quite high contrast right from f/1.8.  Images are crisp and vibrant, without being overbearing.  Color is neutral and clean.  Compared to the Batis 85mm, the Sony produces images with a touch less saturation.
One area where the FE 85mm f/1.8 does fare a bit worse than the more expensive 85mm lenses is in chromatic aberration control.  Wide open, lateral CA is fairly well controlled, though lateral CA increases a bit as you stop down.  Still, this type of chromatic aberration is easily corrected with most RAW converters, and in the JPEG files, so its real world impact is minimal.  There is also some longitudinal CA that shows up as a magenta fringe in front of the subject and a green fringe behind.  In some cases, generally at further focus distances, the longitudinal CA can be rather visible, though it's reasonably well controlled at portrait and closer focus distances. Longitudinal CA is similar to or even slightly better than most lower cost short telephoto lenses from other manufacturers, but it is definitely something that will be visible in many circumstances.
Purple fringing on very high contrast edges can also sometimes appear at wide apertures.  Again, this may require correction in some cases, but overall it isn't out of line with other lenses of this type.
Distortion, Flare and Vignetting
The FE 85mm f/1.8 controls distortion quite well.  Uncorrected files show perhaps a touch of barrel distortion, but this isn't really field relevant, and you're unlikely to notice it in day-to-day shooting, even when shooting architecture.
The lens has mixed performance against bright light.  I found shots shooting into bright light with minimal ghosting, and yet in others ghosting can show rather significantly depending on the position of the bright light source.
There is also some loss of contrast when shooting something backlit, though post-processing can make up for a lot of this. You can see some of this contrast loss in the image above, taken with the sun to the top right out of frame.  The lens shows a bit of vignetting at wide apertures, but nothing major, and quickly moves to negligible shading as you stop down the lens.
In all, I find the optical quality of the FE 85mm f/1.8 to be on a very high level.  The color and contrast are excellent, the bokeh is generally pleasing and the lens is capable of exceptional sharpness, even wide open.  Considering the reasonable price tag, it's quite excellent and compares favorably to the Batis 85mm f/1.8 in most ways.