Today, Sony made a number of announcements in their imaging division, from a new full-frame SLT camera to a full frame camcorder, to a very expensive full-frame compact camera (I'll likely follow with some thoughts on that later tonight).  However, for those of us who use predominantly mirrorless cameras, the new NEX-6 and NEX lenses are perhaps the most interesting.
NEX-6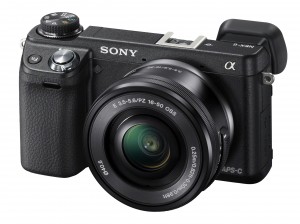 Sony's newest NEX camera is the NEX-6, and it really is the little brother of the NEX-7.  (Which, by the way, I have in my hands for the next week, along with the Zeiss 24mm f/1.8…stay tuned for reviews of both along with some interesting comparisons).  The NEX-6 has almost the same body as the NEX-7, including the same high resolution viewfinder in the corner.  They've even made some welcome additions by adding a dedicated mode dial on top (thank goodness), and replacing the proprietary Sony hotshoe with a standard ISO hotshoe that will now thankfully accept a host of existing flash accessories.  These are very welcome additions.
What they've taken away is a second top control wheel and the NEX-7's higher resolution 24MP sensor.  Instead, the NEX-6 gets the same (or very similar) 16MP APS-C sized sensor that has proven itself in the NEX-5N and NEX-5R cameras.  This is a high quality, low noise sensor with great dynamic range, so there's nothing to worry about on the imaging side.
They've also added built in wi-fi and the ability to download some camera apps as well as connect to your smartphone.  If you read my article on the Galaxy Camera, you'll see this functionality is pretty much exactly what I'd rather have, though I'm not sure if it's as smooth as what I have pictured in my head.  Still, the ability to take pictures with a real camera and then upload them to services like Facebook is a very nice advancement.  I expect we'll see similar capabilities on most cameras within a few years, but good on Sony for including it now.
However, there appear to also be some small oversights with the NEX-6.  For instance, the rear control dial doesn't function as an exposure compensation dial in the aperture and shutter priority modes, which basically means the camera functions as a one wheel camera.  Disappointing to say the least.  They also have not made use of a touch screen, which is somewhat baffling given the use of camera apps, which will be much harder to navigate as a result.  Plus, I've found having a touchscreen on my mirrorless cameras to be a wonderful addition, if only for the ability to quickly tap on the screen to set an exact focus point.
Overall, though, it appears that the NEX-6 fixes a few issues that the NEX-7 had while retaining its best features and the great 16MP sensor from the 5 series.  And for $850, they're certainly hitting a great price point that will put some pressure on Olympus and Panasonic.  Looks to be a nice camera.
10-18mm Ultra Wide, 16-50mm Pancake Zoom and 35mm f/1.8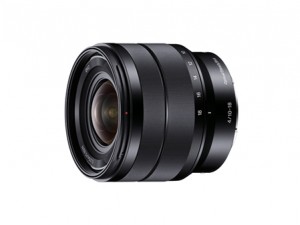 In addition to the new cameras announced, Sony also announced three new lenses for the NEX system.  NEX owners are breathing a sigh of relief and saying 'Thank you' today.  Finally added to the system are a fast normal lens in the 35mm f/1.8 OSS (which is optically stabilized), as well as the 10-18mm ultra-wide angle lens (equivalent to 15-27mm on a full frame camera).  The 10-18mm has a constant f/4 aperture and looks to be a pretty hefty lens, though I think NEX users will just be happy to have the ultra-wide.  Interesting to note is that the 10-18 is also optically stabilized, which is rare in an ultra-wide angle lens.  I think that it's possible they are feeling the pressure from the OM-D's excellent in-body stabilization, and so are producing more OSS lenses accordingly. This is a good move by Sony.
Also announced is a 16-50mm (24-75mm equivalent) collapsable power zoom lens, in the same vein as Panasonic's 14-42 X PZ lens for Micro 4/3.  It's great to see a small zoom for NEX, though given Sony's cheap zoom track record, I probably wouldn't expect optical perfection out of this lens.
So, overall, I think that Sony finally addressed a few weak points in the NEX system, and it's starting to grow into a more fully fleshed-out camera system.  The mirrorless market is definitely heating up.
Full press release here.