I had a day off from work this week, and chose to get up before the break of dawn to head down to one of my favorite areas in Ohio, the Hocking Hills area, where there are plenty of gorges and waterfalls and other lovely natural sites. This time, I went to Conkle's Hollow, which is a place I hadn't had the chance to visit before.
Unfortunately, there wasn't a ton of water flowing during this trip, as we'd had four or five warm, dry days leading up to this, but there was enough to get some nice shots. The very early morning arrival ensured soft light and dim light, allowing for long exposures using normal apertures and a polarizer, which is an important piece of kit for these types of shoots, as it can cut glare off of vegetation and rock, enhancing color and depth in the image. I took a few shots without the polarizing filter, and they showed high levels of glare off the high mossy rocks and lower contrast on the colorful rock walls, so I was quite glad I packed it.
After an hour or so shooting the waterfall and the rocks from several angles, I walked back towards my car, and stopped at a little pond that had collected around a stand of trees, which was showing brilliant blue reflections of the sky and trees.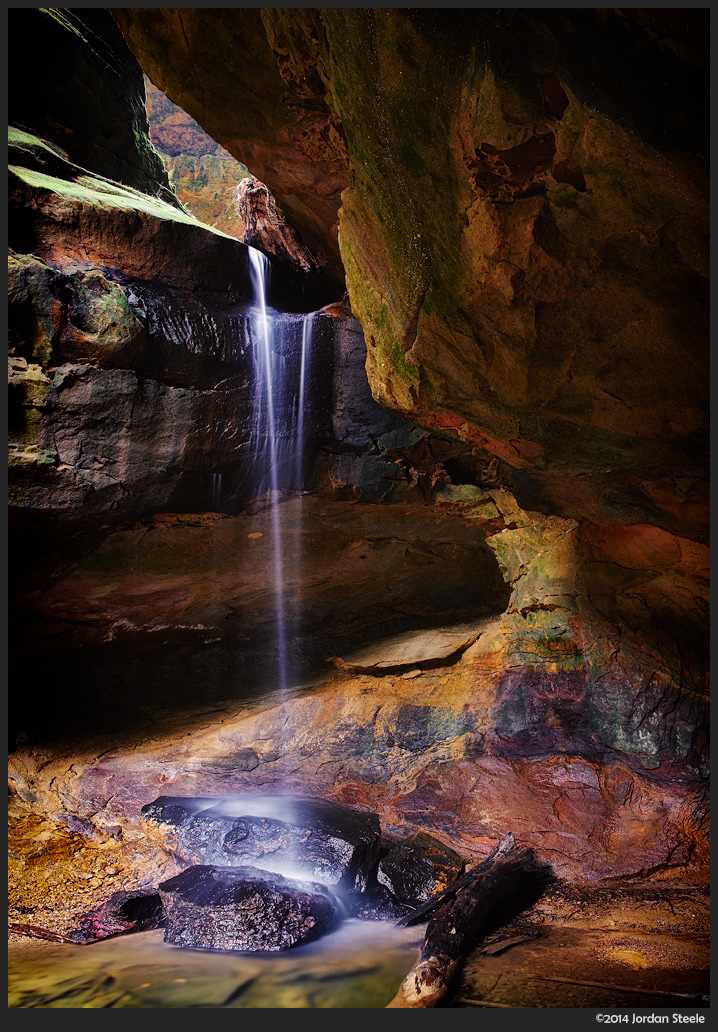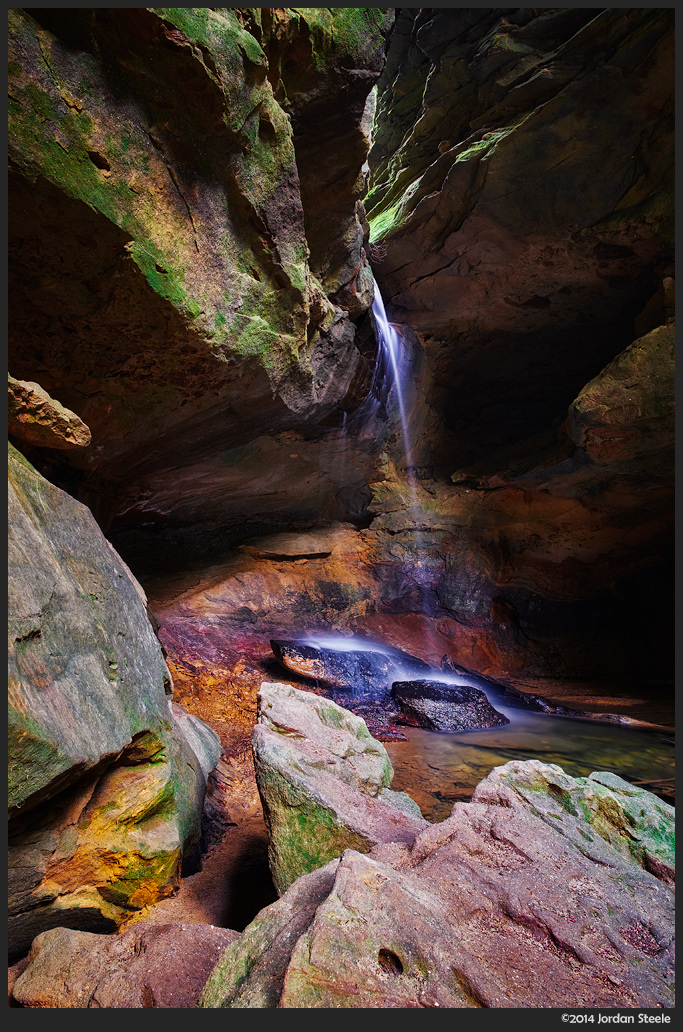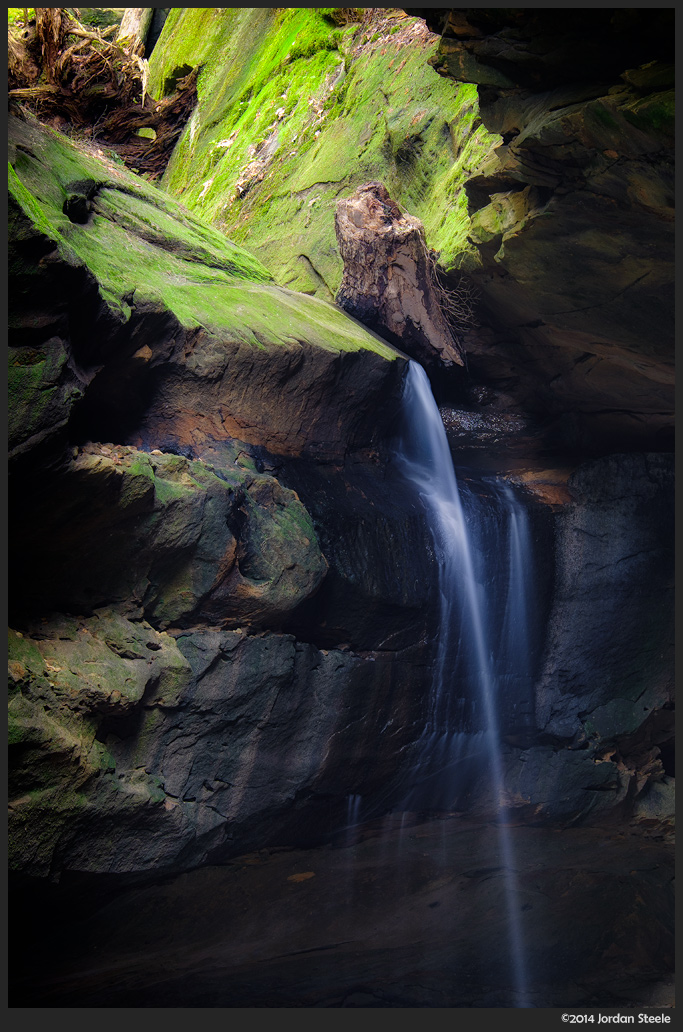 After leaving Conkle's Hollow, I was going to head home, but instead decided to stop by Rock Bridge State Nature Preserve, which has Ohio's largest natural bridge.  I'd never been here either, and even though the sun was relatively high by this point, and the light was harsh, I thought it would at least be a decent scouting effort.  Due to the mid-day sun, I needed a higher strength filter to allow for longer shutter speeds to blur the waterfall between the main creek and the natural bridge, so I put on my 10-stop ND filter and took bracketed exposures, as I was planning on creating HDR photos out of these given the huge difference in brightness between the mid-day sun up top and the heavily shadowed walls of the gorge.
Ultimately, I found that using one of the darker exposures and pushing the shadows yielded better results than the HDR.  I wish I had known this at the time of shooting, though, as some of the longer exposures with a 10 stop ND filter were pushing 5 minutes.  Here are two of the better shots from this quick trip, though I know that I would get better images with early morning sun rather than the high, harsh light that was present when I arrived.  Still, it was an enjoyable day of shooting with some decent results.