Fuji 50-140mm f/2.8
Edit 12/19/14: My in-depth review of the Fuji 50-140mm f/2.8 is now up.  Check it out here!
Fuji's big lens announcement for Photokina 2014 is the new 50-140mm f/2.8. This lens has a field of view equivalent to 75-205mm at a constant f/2.8 aperture. It's a fairly substantial lens, being just slightly larger than the average 70-200mm f/4 lens for full frame (but far smaller than a 70-200mm f/2.8).  I wish Fuji could have optimize size a bit more, but it may pay for that size with better optics.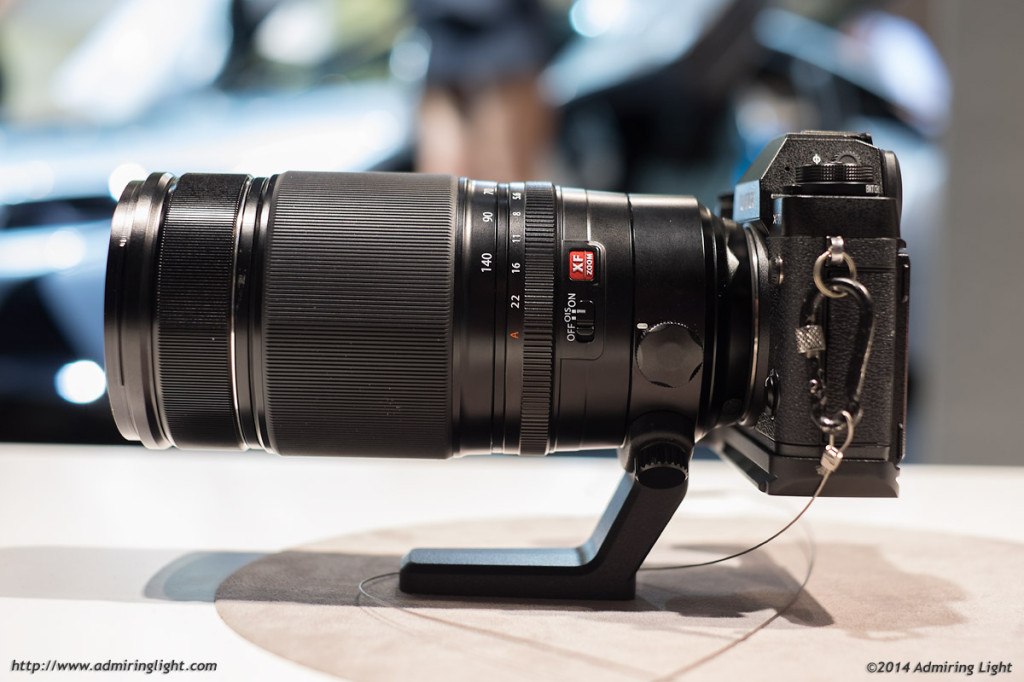 The 50-140mm has a very nice build quality that is completely solid with no wiggles or wobbles anywhere. The lens is internally zooming, and the zoom ring operates with great smoothness and damping. The aperture ring, which is thankfully marked, unlike the 10-24mm f/4), has a very robust feel with nice firm detents and solid clicks. It's how all the aperture rings on Fuji lenses should feel, so let's hope it continues on future lenses. The tripod collar turns exceptionally smoothly, and while the whole collar can't be removed, you can remove the foot to reduce size.
Focus is fast and sure, and very accurate from my limited time shooting with it. While, like most things at Photokina, I couldn't shoot with the lens and take home pictures from it, I did make sure to zoom in to maximum magnification on the rear of the camera, and this lens looks really sharp. Knowing how my other Fuji lenses look on the rear of my X-T1, it looks like the 40-150mm is going to have that true prime-like sharpness across the frame. Bokeh also looked very pleasant and there was essentially zero chromatic aberration, even when shooting sparkling silver jewelry on the models at f/2.8.
Fuji appears to have a winner on their hands with the 50-140mm, and I can't wait to put one through its paces in the coming months.
56mm f/1.2 APD, and other new Fuji Lenses
Just a quick note on the 56mm APD. I held and shot a few test frames with the new 56mm, and it looks and handles almost identically to the old 56mm. The only difference is the slightly broader aperture ring. I took a few test shots that looked great, but of course the regular 56mm f/1.2 looks great too. This APD version is going to be a very specialized lens, I feel. If you want the softer out of focus renderings and a bit more wide open contrast, it might be worth your while, otherwise I think the standard 56mm f/1.2 is going to be what makes the most sense for most shooters.
New Fuji Lenses
In addition to the officially released lenses, Fuji had mockups of all the new roadmap lenses, including the brand new 140-400mm f/4-5.6, the 90mm f/2.0, the 16-55mm f/2.8 and the 16mm f/1.4.
For the most part, if you are after small size with your mirrorless kit, these lenses may make you walk past. My gut feeling is Fuji is pulling out all the stops on image quality, and that may necessitate a larger lens in some instances.
The 140-400mm has a massive 86mm front filter thread and a huge wide cylinder of a body, though in length it's no longer than the new 50-140mm. While I couldn't hold it, my guess is that it won't be a light lens either, but it will put high quality 600mm reach in your hands.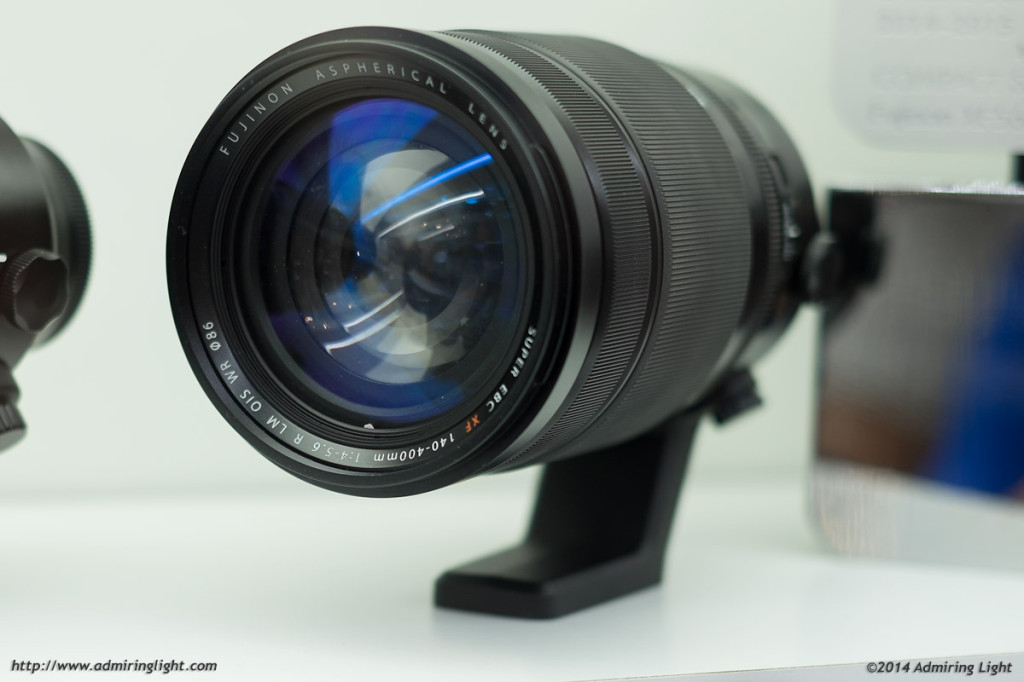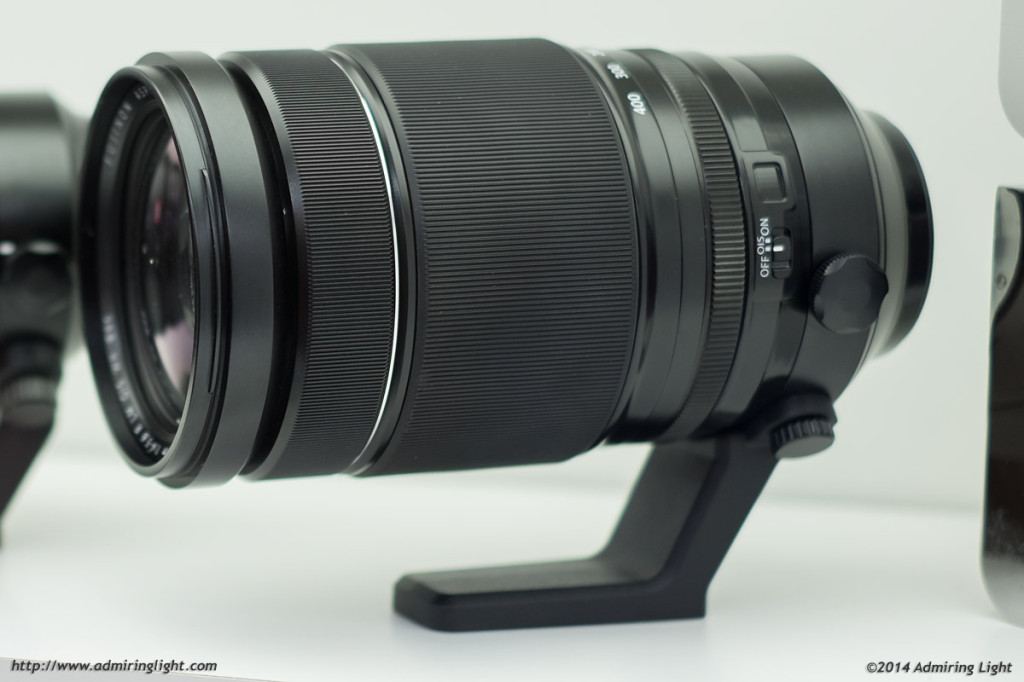 I was very surprised by the size of the 90mm f/2. It's a huge lens, with a 72mm filter and a size reminiscent of the Canon 85mm f/1.2. It's far larger than any of the 85mm f/1.8 lenses for SLRs and looks like a 56mm f/1.2 that's been enlarged. I'm going to assume that this lens is likely to have simply stunningly good optics, which would help negate the very large size. For the lens to be successful, it will have to have those stunningly good optics, as otherwise few will want to put it in their bag.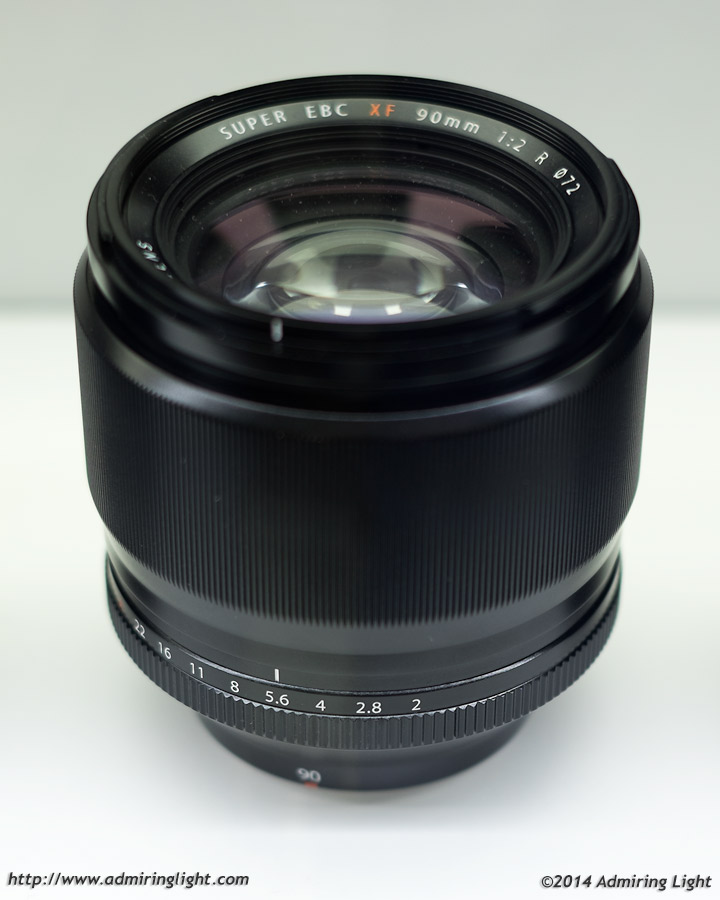 The new 16-55mm f/2.8 WR is another weather sealed lens that is coming out shortly, and it definitely is not a stabilized lens. This could come back to bite Fuji, though the already quite good 18-55mm f/2.8-4 may fit the bill for those who need some speed with an optical stabilizer.
In any case, the 16-55mm looks to be a fairly hefty lens as well, with almost the same dimensions as the 18-135mm. When I inquired about the lack of stabilization, I was told that the 16-55 had the stabilizer removed in order to improve the image quality further. Perhaps this will be one of the finest standard zooms around if that's the case.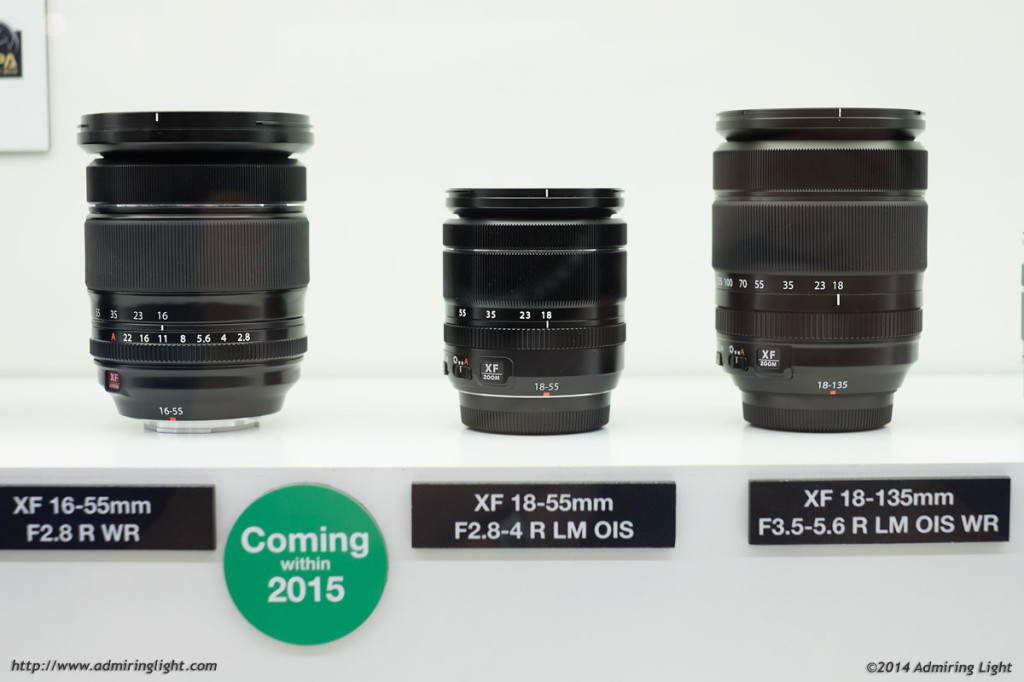 The 16mm f/1.4 has a big front element, but keeps the body size very close to that of the existing 23mm f/1.4. Like that lens and the 14mm f/2.8, the 16mm f/1.4 will also feature the focus clutch mechanism for manual focusing.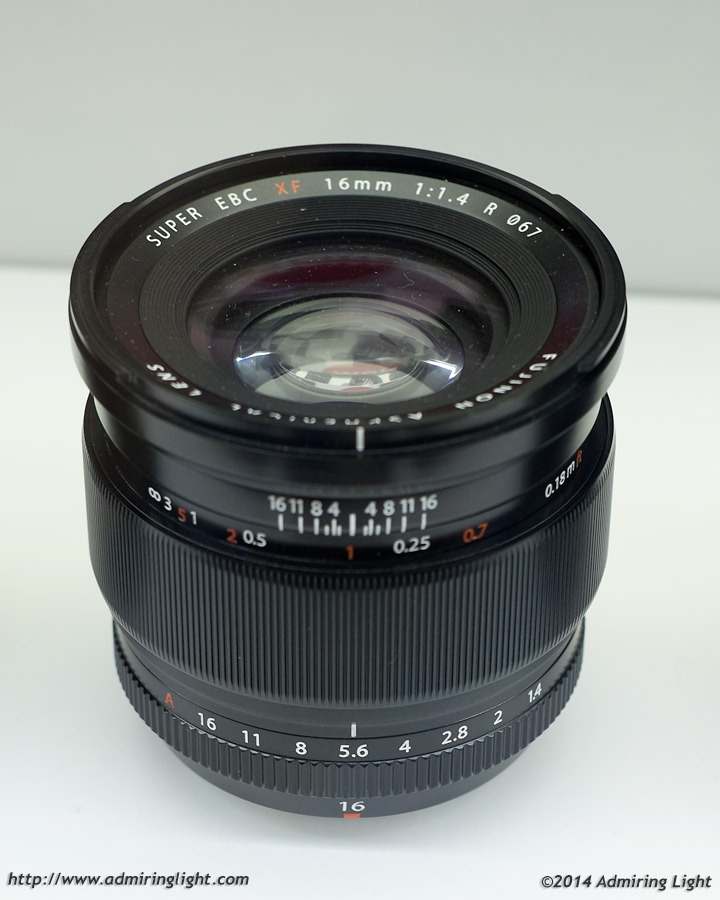 All of these lenses are slated for release by the end of next year.  Keep coming back for more reports from Photokina!