Leica Q
Leica announced the Leica Q a few months ago, and it represent's Leica's attempt to compete with Sony's excellent RX1 line. The Q is a fixed lens camera with a 28mm f/1.7 Summilux attached and a full-frame 24 megapixel sensor inside. It's a pricey camera, at $4,250 retail, but combines excellent Leica optics in a relatively compact full frame body. Compared to a Leica M with a 28mm lens, you're saving quite a bit of money.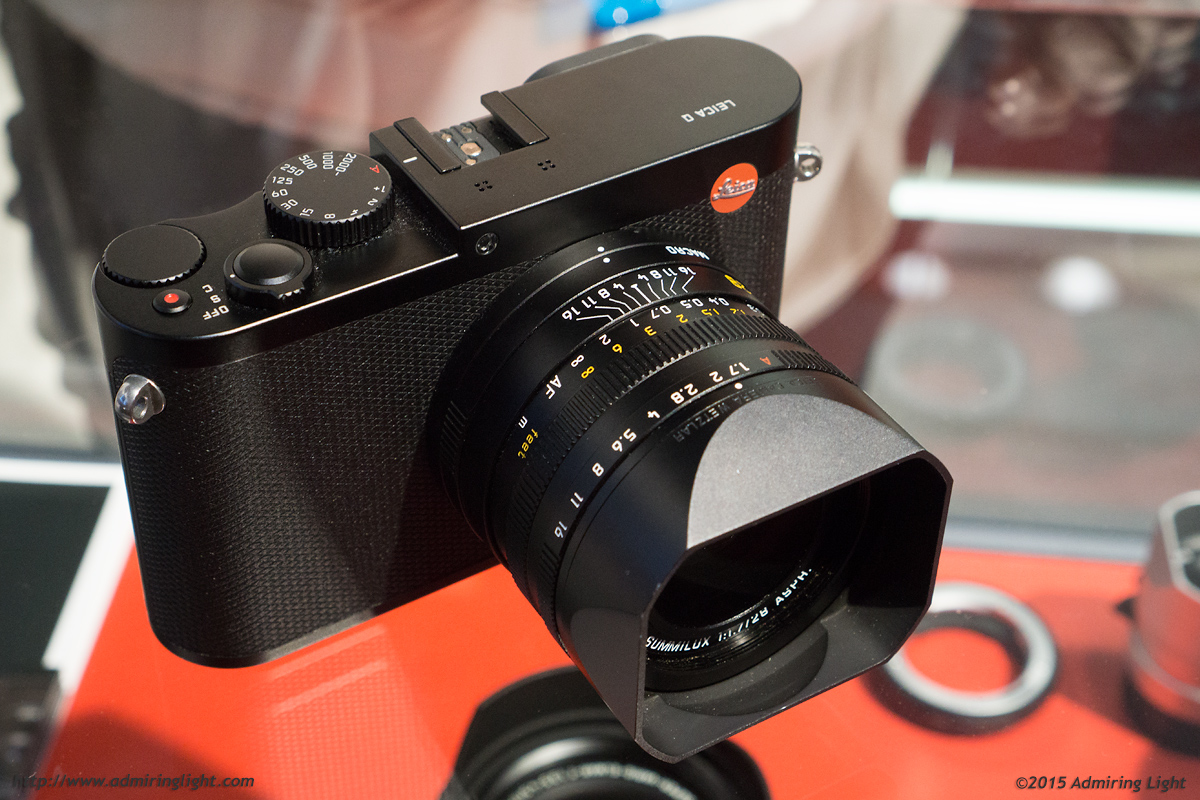 The Q shares nothing with the SL in terms of controls, as it features a much more modern interface that is generally easy to navigate. I didn't have a lot of time with the Q, but the controls are a sort of cross between the M series line and a lot of current mirrorless cameras.
The electronic viewfinder is nice and clear and the lens focuses quite quickly. The only hamper in usability seems to be the way focus is switched. There is a manual focus ring with a focus tab that is nice and smooth, and the lens stays in manual focus mode if you utilize the ring. To set it to AF, you have to move the focus all the way past infinity and press in a button on the focus tab. The same must be done to go back to MF mode. This is quite awkward given the tab's position at this setting.
I noticed some bugs in the short time I shot with the camera. Some odd speckled noise would overlay on the EVF occasionally and at one point the camera completely locked up on me. Perhaps just an issue with the display camera.
Quality wise, the sensor looks nice but the lens looks stellar. I know there is a lot of digital correction from previous reports, but it is brilliantly sharp right from f/1.7, as you'd expect from Leica and this price point. It's an interesting camera if you have the cash.
Full size samples below. Again, click to enlarge and click on the green arrow at the bottom to view full size: