Image Quality
Wide-angle shift lenses typically don't have quite the pure image quality of a more normal lens design, due to the very large image circle and thus ultimately very wide optics. However, Laowa has created a lens here that performs very well optically, with a few small caveats.
Sharpness
The Laowa 20mm f/4 Zero-D shift is a lens with predominantly good image sharpness. The central part of the image frame shows excellent resolution, even at f/4. The edges of the frame, especially when shifted, are a bit soft wide open. Stopping down to f/8 or f/11 brings image sharpness at the edges to a good to very good level. There is a mid-zone dip in the sharpness, which makes the shifted corners a little sharper than the area a bit in from the edges, but this dip is fairly negligible by f/8 or f/11, and is much more noticeable at f/4 and f/5.6. The overall image sharpness is superior to that of the Laowa 15mm shift lens, and in my opinion is good enough for professional work. Click here for a full size version of the shot below, which was taken at f/11, and between 8 and 10mm of shift.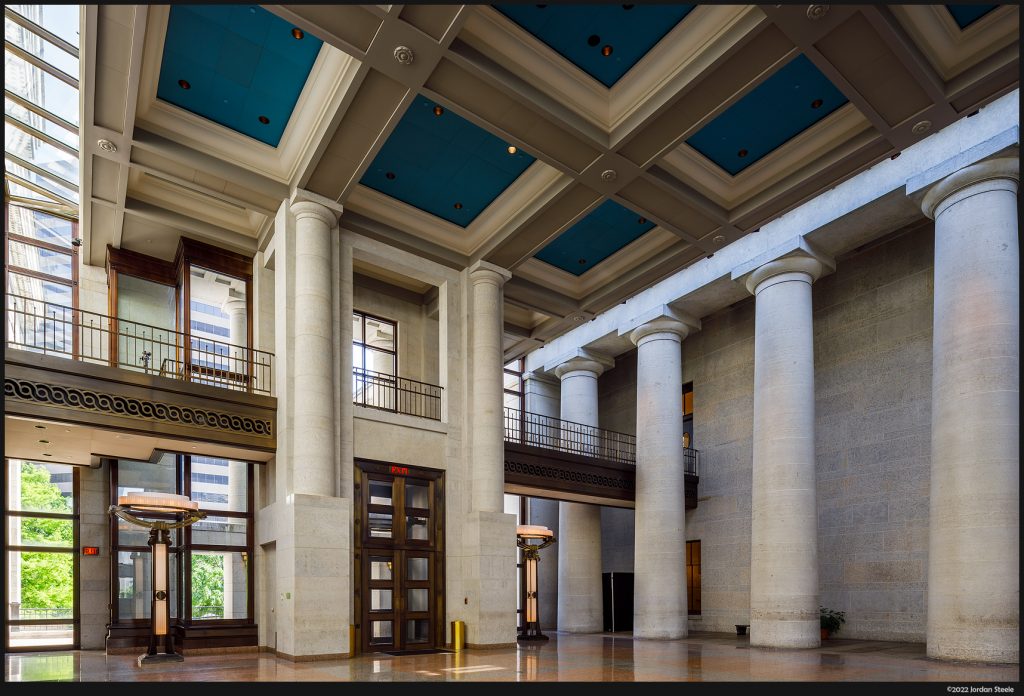 Color, Contrast, and Chromatic Aberration
The Laowa 20mm Shift shows good contrast and fairly neutral color response. Saturation is moderate, and the overall look provides a great starting point for post-processing. The lens shows good control of lateral chromatic aberrations. A very small amount of yellow and blue lateral CA can be seen on certain edges near the edge of frame, but it is very minimal and extremely easily corrected if you notice it. Longitudinal CA is essentially invisible, and I didn't see any longitudinal CA in my time shooting with the lens, even close up on high contrast edges wide open, though close up wide open shooting does increase lateral CA a bit. Purple fringing on high contrast edges is also not a concern. Overall, an excellent performance here.
Distortion, Flare and Vignetting
With the Laowa 20mm f/4 Zero-D Shift being primarily intended for architectural shooting, distortion control is of prime importance. Laowa gives the lens it's 'Zero-D' moniker to indicate near zero distortion, and while the lens isn't completely free of distortion, the lens does control it very well. The lens shows the slightest hint of barrel distortion at the edges, that will only really be noticed when the lens is heavily shifted. Even then, the distortion is low enough that I don't really view it as a concern. See the shot below, which is shifted around 9mm vertically, and yet the building at the edge maintains predominantly very straight lines.
If there is one weakness to the lens, it is in flare performance. With a very strong light source like the sun in the frame, you will regularly get significant ghosting. These ghosts are not particularly strong or saturated, but they are large, especially at the trailing end, as you can see in the example below. If you want the sun in frame, it's best to expect there to be flare. Veiling flare can also be an issue when the sun is just out of frame, but this can be mitigated by using the hood and rotating it to the proper position for whatever shift you are doing.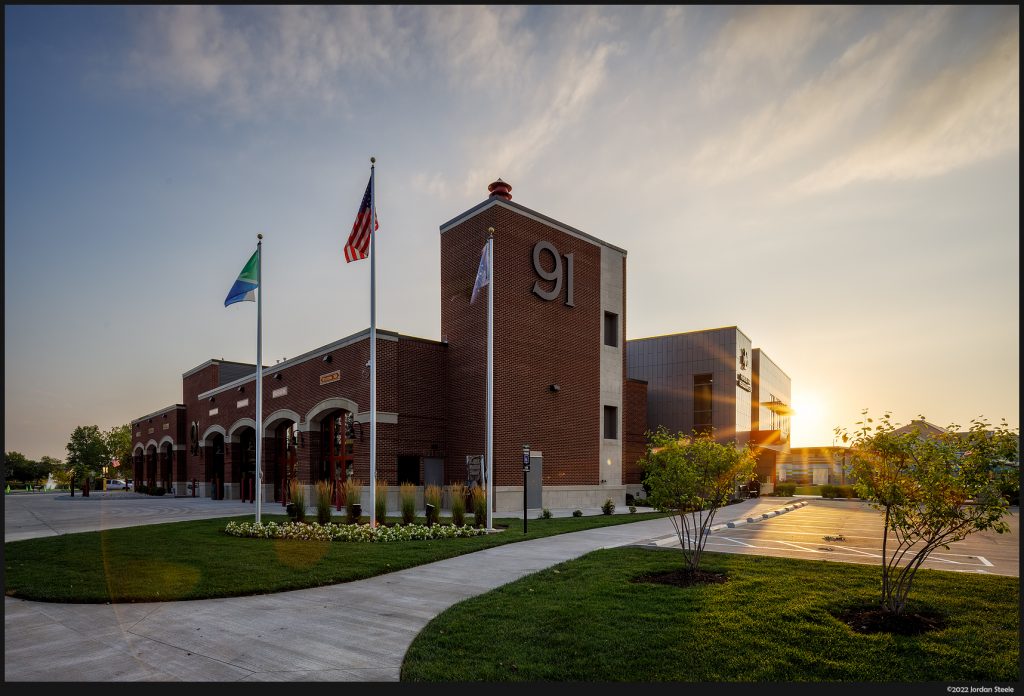 Vignetting is visible when shifted, at all apertures, but is fairly minimal when unshifted. In most situations, it doesn't pose a problem, but in certain situations, you may need to do some manual vignetting correction if you want to even out the corners when shifted.
Overall, the Laowa 20mm f/4 shows relatively good performance, especially considering the very large image circle, with solid resolution, even when shifted, and very low distortion. It's a better performance than its 15mm brother, and I think is definitely good enough for professional architectural work.