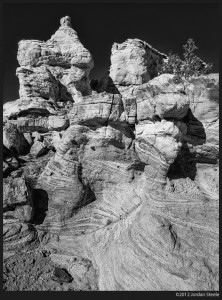 Image Quality
When I first got this lens, the first copy I owned had a severe element decentering issue, which caused the right side of the lens to be sharp, while the left 1/3 of the lens was exceedingly soft. I returned it for a second copy which displayed a fair amount of even sharpness, but for some reason had extreme field curvature, where the left and right side of the frame would be focused at around 5-10 feet, while the center was at infinity. A third copy finally displayed the image quality characteristics I had read about in other reviews and seen in other images. Of course, I have kept that, and is the basis for this review. I am hoping that my experience was a rare anomaly, but know that if you get a sub-par copy of the lens that the lens shouldn't perform poorly – return it for another.
So, aside from questionable quality control, the lens is a stellar performer. Images are sharp right from wide open, with only subtle corner softness at f/2. Stopping down a bit takes away almost all of the corner softness, providing an edge to edge sharp frame with great contrast and good color. When shooting closeup at wide apertures, fairly decent background blur is achievable, and bokeh is very even and creamy as well.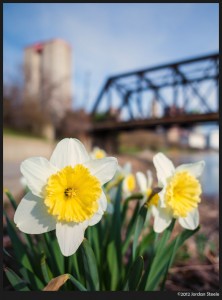 Flare is generally well controlled, but in rare situations can present an issue, especially if the bright source of light is relatively close to the lens. Flare caused by light sources out of frame could be helped by a hood, though I have generally not experienced too many problems even without the hood.
The lens exhibits some red/cyan chromatic aberration at the edges of the frame that is easily fixed by CA correction in RAW (either with sliders in something like Lightroom 3 or PTLens, or completely with the automatic CA removal in Lightroom 4). Even if shooting JPEG, the CA is not bad enough to ruin images, though when uncorrected it is visible at 100% enlargement.
Autofocus
Autofocus on the Olympus 12mm f/2 is very fast and accurate, even in very low light. I can't remember a single instance in the field where the autofocus failed to find its mark. Of course, the limited focus throw due to being a wide angle lens helps in this speed. The only complaint here is that the minimum focus distance of 8 inches is slightly long for a lens this wide. In practice it doesn't pose many problems, but you won't be doing wide angle macro work with this lens.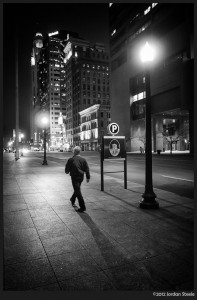 The Intangibles
So, the lens is great optically, well built and has nice quick autofocus. What else? The lens isn't perfect. It's got a little bit of CA and I had to go through three copies to get a really good one. It's expensive (I had to sell two other lenses and my GH1 to afford to buy one since I'm on a strict 'no extra money for camera gear' moratorium at the moment) and doesn't include accessories that really should be standard.
That said, this lens, especially when paired with a little camera like my Panasonic GX1, is perhaps more fun to shoot with than any lens I've ever owned. I have found myself many times going out with just the GX1 and 12mm, sometimes with the 45mm f/1.8 plopped in a pocket for a telephoto shot if one should arise. It's a great general purpose focal length that allows for creative composition and is an absolute joy for shooting in low light environments, especially interior architecture when you can't bring a tripod. Because the lens is sharp right from f/2, it can be really useful for shooting interiors where light is limited or even outdoors at night for available light street photography. Generally there is enough depth of field as well provided you aren't shooting something very close up.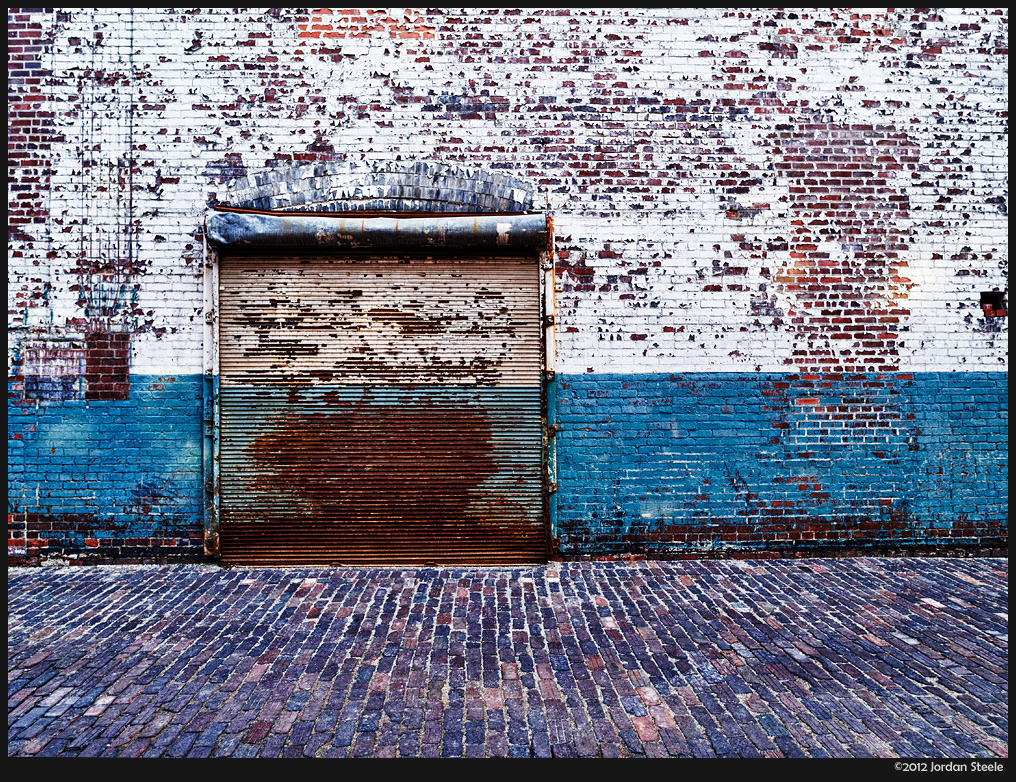 Conclusion
Pros:
Excellent sharpness – sharp right from f/2, and sharp corner to corner from f/2.8.
Outstanding color and contrast at all apertures. There's a really nice balance of high microcontrast and vibrant macrocontrast without becoming overly harsh. Bokeh is quite nice as well.
Large aperture for low light shooting or for isolating details when shooting closeup.
Excellent build quality with tight tolerances and a wonderful manual focus feel with the focus clutch mechanism.
Extremely fun to shoot with, and capable of truly outstanding, professional grade results.
Cons:
Lens hood is not included, which is frankly obnoxious given the relatively high price of the lens.
Quality control may be an issue – had to go through three copies before obtaining a properly performing lens.
Some lateral chromatic aberration at the edges of the frame, though correctable in RAW conversion.
Lens 'steps' through the focus when using the manual focus ring pulled back.
While the bullet points above are nearly equal in number for pros and cons, you'll see that the positives are big positives, while the cons are a little less critical, though if you get a bad lens, it could certainly be more than a minor issue if you can't easily return it. All things considered, this lens has earned a permanent place in my kit. In fact, I could be pretty happy with only this lens, the Olympus 45mm f/1.8 and the Panasonic Leica 25mm f/1.4 (which I will review sometime in the future). The Olympus M.Zuiko 12mm f/2 is a stellar optic, a joy to shoot with and one of the top choices in the Micro 4/3 lineup for serious photographers.
Image Samples
The following images were all taken with the Olympus 12mm f/2. Click on an image to view larger.