Image Quality
The Canon EOS R8 takes its image sensor and image processor directly from the R6 Mark II. This is a newly developed CMOS sensor with 24 megapixel resolution. The 26 megapixel sensor used in the older EOS RP had very slightly higher resolution, but was a much older sensor, and had fairly poor dynamic range and mediocre noise control by modern standards. I'm happy to report the R8's sensor is excellent.
Dynamic Range and Color
The EOS R8 produces files with excellent dynamic range, allowing for the capture of scenes with a wide varience in brightness, such as back-lit portraits, landscapes with the sun in the frame, or other high-contrast situations. Photons to Photos measured the R8's dynamic range at 11.57 stops, putting it almost a half stop better than the already excellent R6, and a whopping 2.5 stops better than the outgoing RP. This can certainly be seen when editing the files, as the R8's RAW files show outstanding flexibility, with low noise when bringing up shadows, and plenty of highlight headroom. The image below may not look like a challenging situation, but foreground and rocks were in deep shadow in comparison to the bright sky, requiring +0.7 exposure, -100 highlights, and +70 shadows in Lightroom to balance the tones, which the R8 handled with ease.
Color is outstanding, which is typical of Canon bodies, with rich colors and even balance. Skin tones are excellent, and I find I need to do very little work to get them to be natural and pleasing, especially using the "Faithful" profile.
Noise and Detail
At this stage, the detail available from a 24 megapixel sensor is a known quantity, and the R8 is right in line with other 24 megapixel peers. Noise control, however, is excellent, and the camera maintains very low noise at low ISOs, and really doesn't become particularly noisy until you really start pushing the ISO up high. Shots up to ISO 3200 maintain very fine grain with plenty of detail. I am very comfortable using ISO 6400, and even ISO 12,800. At 12,800, there is plenty of visible noise, but detail retention is still pretty good, and modern noise reduction software can maintain outstanding detail when used on these files at that sensitivity. ISO 25,600 can be used if needed, but here is where you start to lose some detail and you start blocking up areas of shadow. 51,200 and higher are just a bit too far, though with good noise reduction, even these can be used if all you're doing is sharing on the web.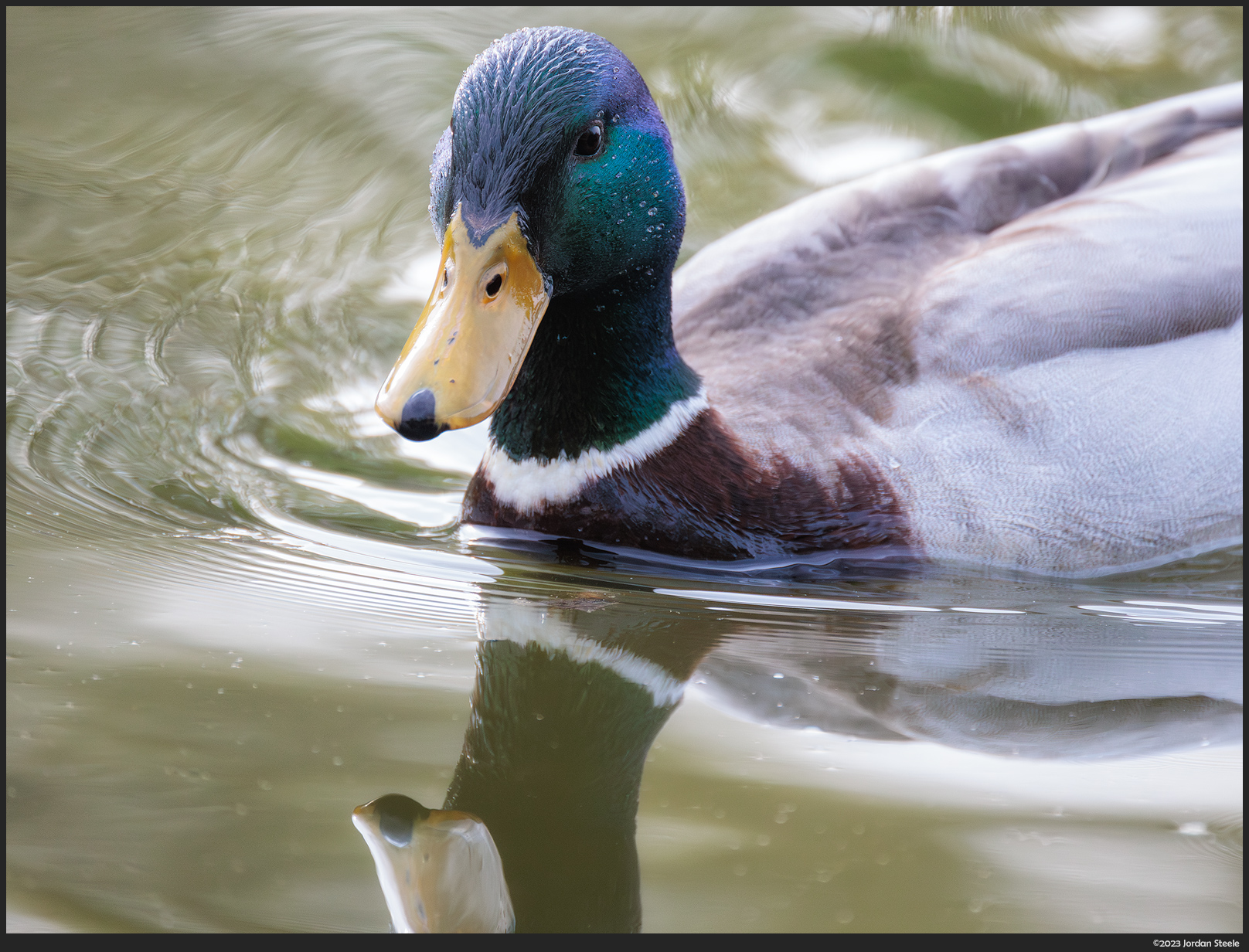 The shot above was taken at ISO 10,000. That image is the final processed shot, which utilized Lightroom's new Denoise algorithm to reduce noise. However, below is a 100% crop from the largely unprocessed image without noise reduction (only some minor highlight recovery performed), and then a second crop showing the detail maintained after using Lightroom's denoise. Click to enlarge each image to 100% size. Truly a great performance here.
Video
As long-time readers of this site know, I am not a videographer, and as such I don't really review this section, though I will talk briefly about the specifications. The R8 can shoot full-width oversampled 4K video at up to 60 frames per second, and 1080p at up to 180 frames per second, allowing for pretty nice slow-mo options at full HD. As mentioned earlier, the R8 splits the interface a bit into stills and video sections, and changes between them simply by flicking the switch on the left side. If you're interested in using the R8 as a video camera, I'd recommend checking out some additional reviews by videographers who will be able to speak more intelligently about the ins and outs of the video capabilities.