Image Quality
Based on my experience with lower-cost telephoto lenses, an 800mm lens for under $1,000 would seem to be a recipe for optical disaster. Canon surprises quite a bit here, though, with a very strong optical performance given the design constraints.
Sharpness
The lens only has one aperture, so there is no stopping down for additional depth of field or sharpness, and for the most part, the RF 800mm doesn't really need it. The lens shows very good sharpness across the frame, with a bit of softening at the edges. For a lens this long, this compact and at this price, I'm very pleased. The order of magnitude more expensive 800mm f/5.6 will be sharper, but I think the vast majority of shooters will be very happy with the level of detail the lens can produce. Click here for a 100% crop of the shot below:
Bokeh
Since the 800mm f/11 is a fixed aperture lens, there's only one aperture to discuss here. Since there are no aperture blades, the iris opening is perfectly round, and while the slow f/11 aperture won't blur backgrounds to the degree an 800mm f/5.6 would, the 72mm physical aperture is still big enough to provide plenty of subject separation in most instances. The bokeh from the 800mm f/11 is generally quite pleasing, with a soft rendering and evenly illuminated specular highlights. It's a surprising strong point in a budget telephoto such as this.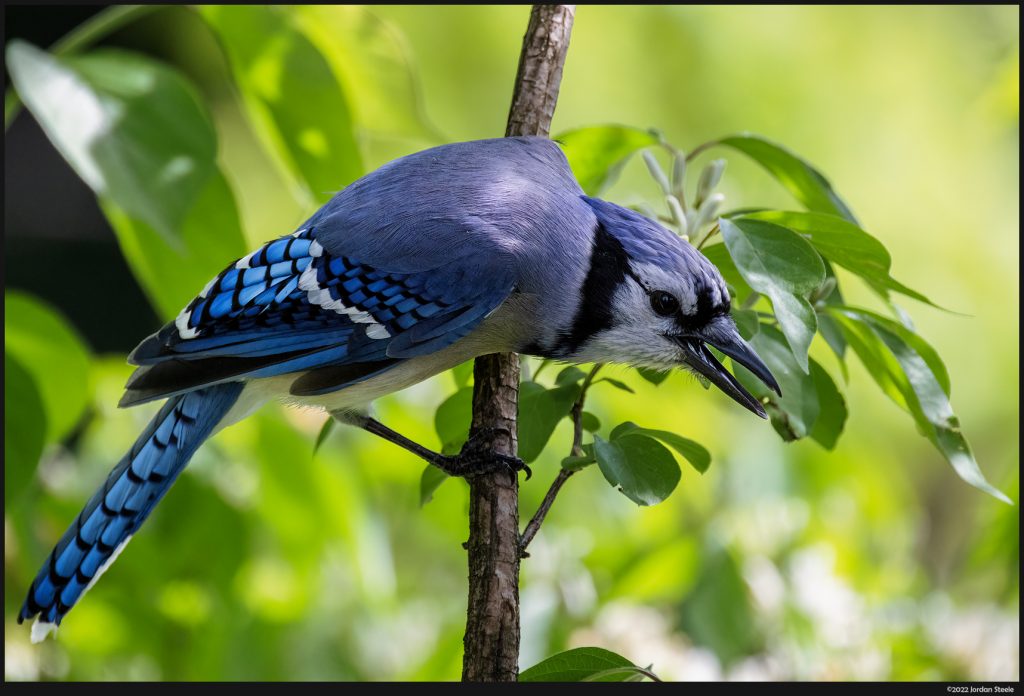 Color, Contrast and Chromatic Aberration
The RF 800mm f/11 is a lens that uses diffractive optics (DO) to help increase focal length while keeping the lens compact. DO lenses have historically been very low contrast lenses. This is still true to a degree, but Canon has made strides in improving the DO optics to reduce the less desirable traits. As such, the 800mm f/11 does natively produce files with lower contrast than a lot of other modern lenses, but not nearly to the degree that Canon's earlier DO lenses showed. As such, the RAW images have a very nice tonality out of camera, and can take small tweaks to contrast easily, giving a great native file from which to work. Color is also typically Canon, and I noticed no unusual color casts with the lens.
The RF 800mm f/11 can show a small amount of lateral chromatic aberration, but this is easily cleaned up with RAW tools or the lens profile when shooting JPEG. Longitudinal chromatic aberration is well controlled, and I saw no evidence of purple fringing in any of my shots to date.
Distortion, Flare and Vignetting
The 800mm f/11 shows a low to moderate amount of pincushion distortion. The lens profile for JPEG or in Lightroom fully corrects this. Given the subject matter typically shot with 800mm lenses, I would expect one could also leave it uncorrected most of the time without any issue. The lens shows some mild vignetting that can also be completely corrected with the lens profile, or by a +25 correction in Lightroom.
The lens is so long that you will almost never be shooting with the sun in the frame, and due to the extreme magnification, I would not recommend shooting at the sun unless it is very low in the sky or partially obscured by cloud cover, as there is the chance to damage your sensor if left focused on the sun for too long. As such, direct lens flare isn't much of a concern with this lens. There is a slight loss of contrast from veiling flare, so I would recommend picking up a hood for the lens, but with a hood mounted, you will likely never need to worry about flare.
Overall, the lens produces fairly high quality images, which is a very pleasant surprise given the budget nature of the lens. It's just wonderful to have this much reach in a lightweight and affordable package, and still be able to produce quality images.