Image Quality: Sharpness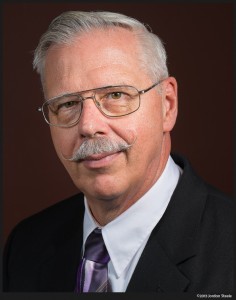 Any concerns I had about the weight of this lens all but disappeared as soon as I looked at the images from it. This is one very impressive optic. Images are sharp throughout the zoom range and straight from wide open over the majority of the image frame. It's surprising to see a zoom of this range maintain high image quality even at the extremes of the long end, but it does it. The edges are a little softer wide open, but still quite decent.
I was able to shoot wide open with this lens for any situation, and stopped down, the lens is blisteringly sharp and the edges improve. It's really a very top-notch effort in this department.
Having a lens that covers this broad telephoto zoom range and yet maintain sharpness throughout the range is a wonderful thing, and it opens up the lens to be used for a truly broad range of subjects.
Image Quality: Bokeh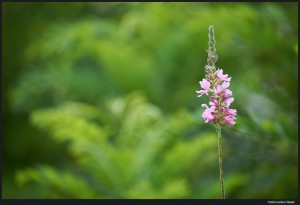 One thing that is generally compromised when shooting with zoom lenses is bokeh. While the very best zooms are typically pretty good in this department, they also typically cost upwards of $2,000. Mid-range telephoto zooms such as this rarely impress in the smoothness of the out of focus areas, but Fuji bucks this trend convincingly. The 55-200mm has surprisingly smooth bokeh throughout the zoom range. It's very neutral with no rings on the specular highlights and smooth tonal transitions. Even in the shot to the left, which contains very busy foliage behind the subject, the lens is able to blur the area nicely and provide excellent isolation for the subject.
Image Quality: Color, Chromatic Aberration and Flare
The Fuji 55-200mm has very rich, vibrant color with a neutral color balance. Chromatic aberration is well controlled, with essentially zero lateral CA visible in shots, even at 100%. Longitudinal CA is also well managed and purple fringing isn't a problem either. Due to the large included lens hood, lens flare is something that is rarely an issue with the 55-200mm, though shots directly into the sun show a veiling flare and loss of contrast.
Overall, the optical prowess of the lens is quite remarkable, especially given the relatively low cost.