Image Quality
Fuji has built a reputation for optical excellence with the X-Series, and I was curious to see if they could continue with their first supertelephoto zoom lens.  As you'll see, the answer is certainly yes.
Sharpness
The XF 100-400mm f/4.5-5.6 covers a wide range of telephoto coverage, and is one of the few 100-400mm zoom lenses designed solely for APS-C, so the angle of view goes from a moderately long 150mm equivalent to an extremely long 600mm equivalent.  Supertelephoto zooms often have a few compromises when it comes to image sharpness, and thankfully Fuji's effort shows very few.  The 100-400mm is sharp over most of the frame from wide open over the entire focal range.  Even shots at 400mm and f/5.6 show excellent sharpness over almost the entire frame, especially in the range from around 2m to 20m.  Targets closer to infinity show a small amount of softening that disappears upon stopping down just one stop.  As an example, click on this shot of the moon below.  Because 400mm still isn't long enough to fill the frame on APS-C, I had to heavily crop this shot of the moon, which I simply took handheld in my back yard. In fact, the image below is a 100% crop from the frame, and shows some of the detail you can expect at 400mm, even when shooting through our atmosphere.
In all, you really can choose your focal length and aperture for the depth of field you want, and the sharpness will be there.  Stopping down to f/8 or f/11 increases sharpness at the edges to provide very good cross-frame resolution.  While it's not going to match the very best telephoto primes in the Fuji lineup, I did find the resolution on-par with the outstanding 50-140mm f/2.8.  An excellent showing.
Bokeh
While many manufacturers leave bokeh as an afterthought with their zoom lenses, Fuji has generally given this characteristic very high priority with its lenses and the 100-400mm is no different. Overall quality of the out of focus areas is excellent, with a smooth creamy look and even illumination of highlights.  At some distances, a minor bright ring outline can start to show, but this doesn't distract very much.  I was very impressed with the backgrounds this lens produced.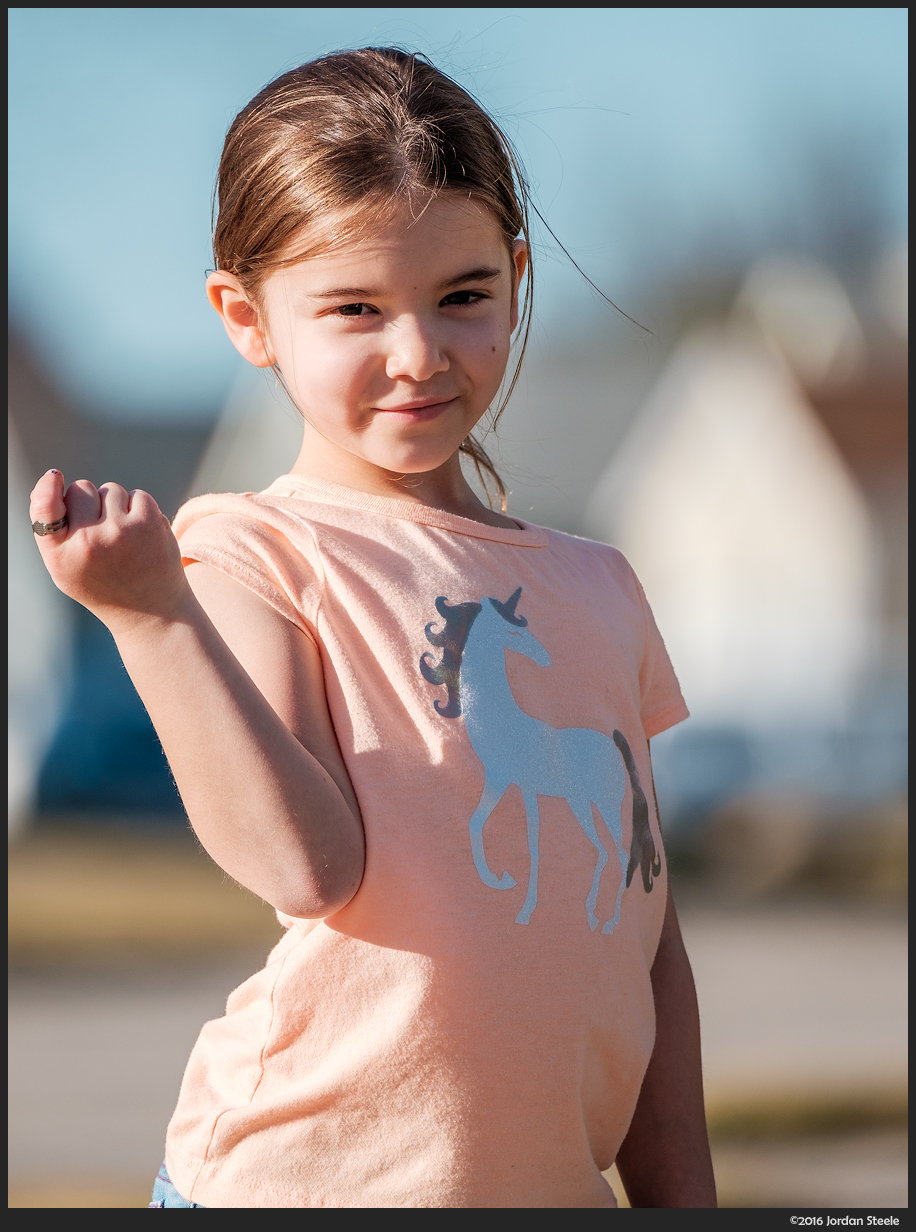 Color, Contrast and Chromatic Aberration
The XF 100-400mm fits in nicely with the rest of the Fujifilm X lenses, which all tend to show a similar rendering.  Contrast is strong without being overly punchy, and has a nice tonal rolloff to the background.  Colors are excellent and neutral, and take post-processing well.  There are no surprises here, which is a very good thing.
The lens does show a bit of lateral chromatic aberration, which can be corrected with most RAW processing programs, and is autocorrected in the JPEG images.  Longitudinal CA didn't prove to be a problem in field use.
Distortion, Flare and Vignetting
Like many (but not all) Fuji lenses, the 100-400mm shows some distortion that is then corrected digitally with a built-in profile that can be read by most RAW converters and is automatically applied in the JPEG engine.  If you turn off the distortion profile, the 100-400mm displays moderate pincushion distortion at all focal lengths.  The distortion profile doesn't appear to affect resolution in any meaningful way, so it's a tradeoff worth making in almost all cases.  The profile applied is essentially perfect, as final images show no visible distortion.
Being a supertelephoto lens, the 100-400mm isn't likely to encounter too many sources of flare due to the narrow angle of view.  One of the few cases is in shooting the sun when it's lower in the sky, and in these situations, the lens shows good resistance to flare, with minimal loss in contrast and no visible ghosts in the few shots that I've tried.  The deep lens hood should prevent any issues with oblique light rays as well.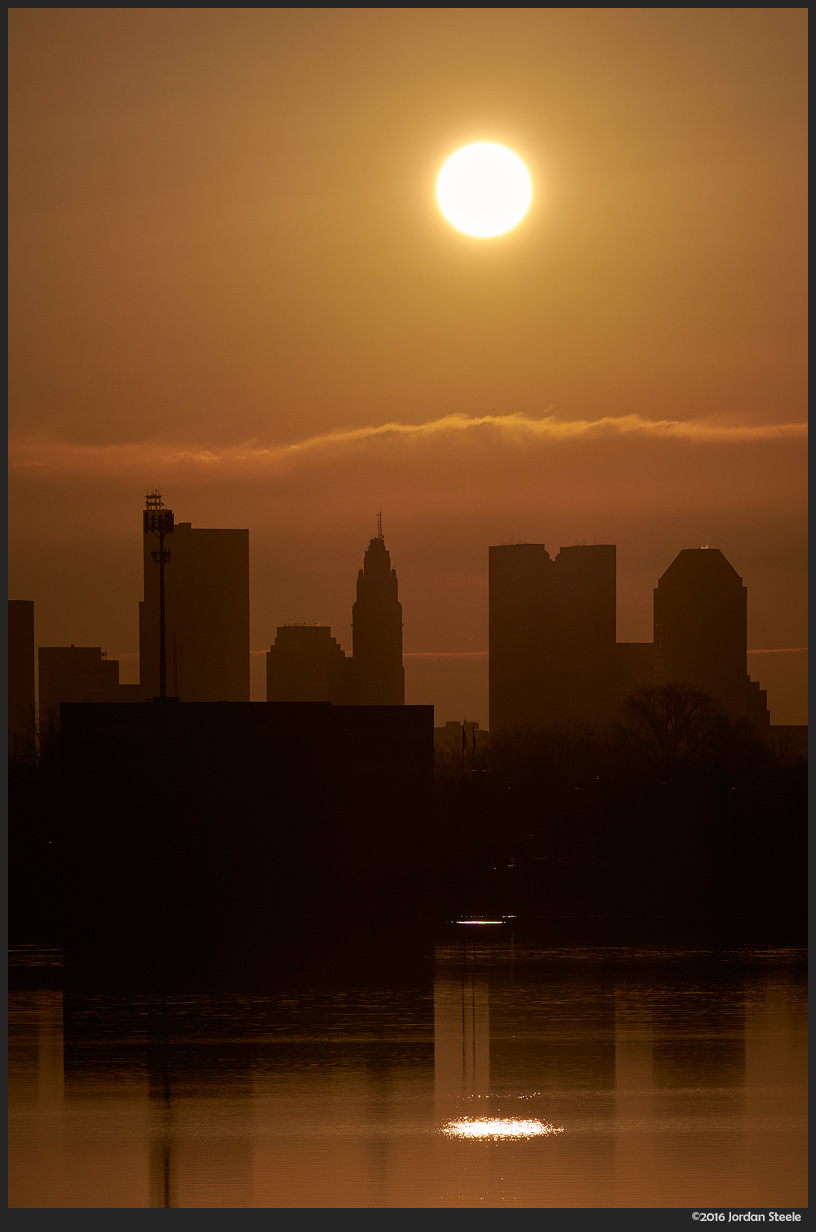 While it's also somewhat digitally corrected, the lens shows only minimal vignetting when turning the profile off.  In corrected images, there's none to speak of.
Overall, I found the 100-400mm to be a seriously impressive optic. It's an extremely sharp zoom with great bokeh and very few lens aberrations.  It's an impressive feat for Fuji, though not one that's entirely unexpected given their excellent track record with the XF glass.