Image Quality
The XF 16mm f/1.4 R WR fits in a somewhat crowded wide-angle group in the Fuji X lineup, though it's the only 16mm prime in the lineup at this time.  There are three zooms that have the 16mm focal length and the 18mm f/2 is just a bit longer and a bit slower while the 14mm f/2.8 fills a wider view.  However, it's the only super wide with a bright f/1.4 aperture, and this fact gives the lens some versatility.  However, it's only truly versatile if it's optically good at most settings.  Fortunately, Fuji has pulled a rabbit out of its hat with one of the best corrected lenses in the X-Series lineup.
Sharpness
The XF 16mm f/1.4 is quite a sharp lens.  The lens starts off with high-resolution over the vast majority of the frame right from f/1.4 and improves from there.  At the widest apertures only the corners show some softness, while the rest of the frame shows very good resolution.  Stopping down to f/2.8 or even better, f/4 or f/5.6, brings the corners up to very good territory and the rest of the frame to excellent.  At smaller working apertures for architecture or landscape use, you can achieve corner-to-corner sharpness.  The ability for the lens to work very well throughout its aperture range lets you choose the aperture for the desired depth of field you need for the shot, rather than worrying about 'stopping down for sharpness.'  Among the existing XF primes, it's right near the top.  I think it's a sharper lens than the XF 23mm f/1.4 and similar in performance to the 56mm f/1.2.  Truly excellent performance here.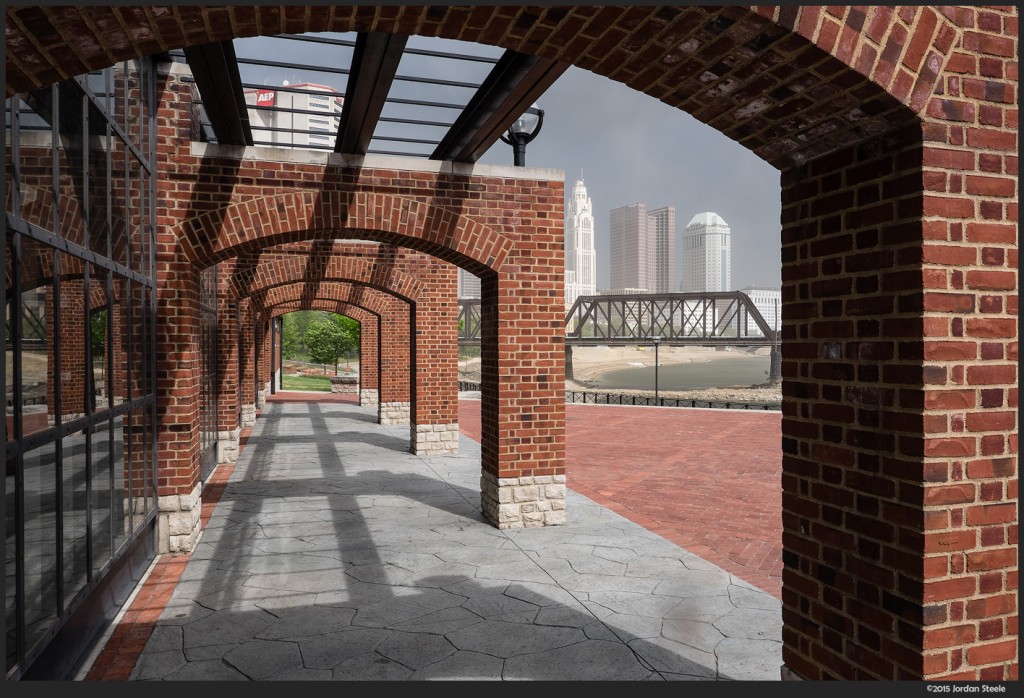 Bokeh
The fast f/1.4 aperture can be helpful in providing some subject separation for wide view environmental portraiture or isolating details while providing some context in the image.  Fortunately, the bokeh rendered by the 16mm f/1.4 is quite good.  While some nervousness can creep in at further focus distances, images where the subject is focused close up leads to buttery smooth backgrounds and smooth, round specular highlights with just a hint of a brighter outer ring.  Even when focused further away, the subtle blur provides a really pleasing look to the images that makes the subject simply pop and lends real depth to the images. I was very pleasantly surprised by how the 16mm performed in this regard.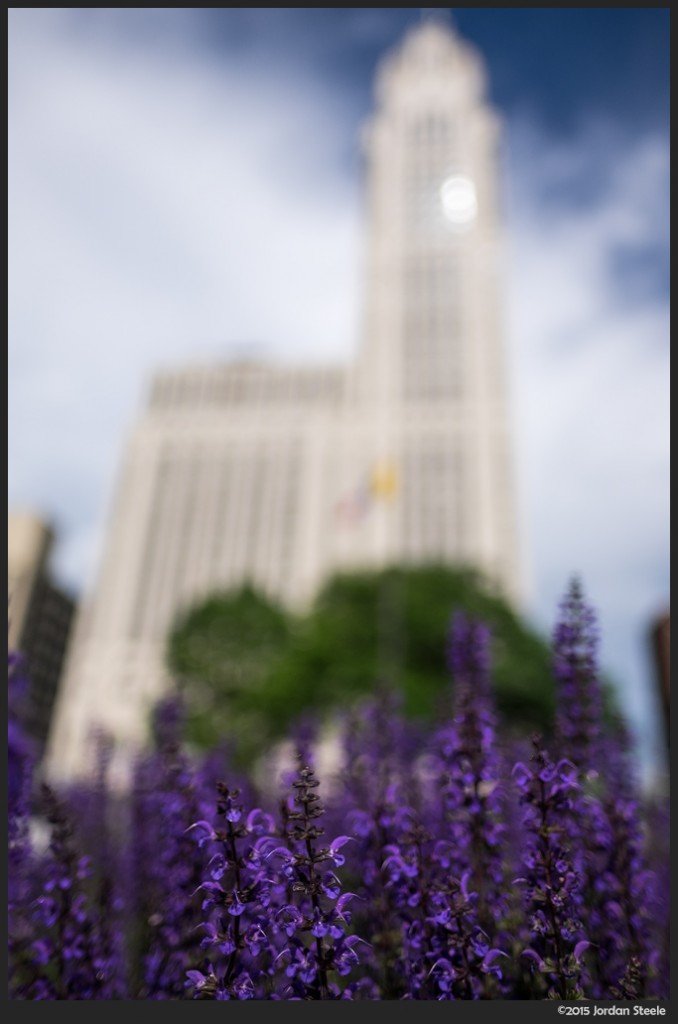 Contrast, Color and Chromatic Aberration
I think the most remarkable thing about the 16mm f/1.4 is the consistently rich color and contrast that, to my eyes, is essentially identical at every aperture.  It doesn't matter whether you're shooting at f/1.4 or f/8, the contrast and color renderings are rich, vibrant and bold.  The contrast profile is actually reminiscent of Zeiss lenses to be honest.  There's often very little post processing, even from a flat developed RAW file, that needs to be done.  In fact, I actually found some of the JPEG conversions in camera to be a bit too bold when used with this lens…sometimes color and contrast needed to be backed off in the JPEG engine if shooting with a bolder film simulation like Velvia.
Also surprising is the exceptionally low levels of chromatic aberration.  Lateral CA is essentially zero, as in, I can't readily see any in my images, even when viewing at 100%. Even longitudinal CA is extremely well controlled, with only a small red fringe visible in very specific circumstances, and even then it's quite limited.  In some circumstances, a small amount of purple fringing can be induced, but it's very rare and quite minor when it does occur.  I was not expecting an f/1.4 wide angle to perform this well with regards to CA.
Distortion, Flare, Vignetting and Coma
There's got to be a weakness with this lens, though, right?  I mean, no lens is perfect.  And, well, this lens isn't either, but we have to go to the end of the review to find it.  But first, let's go to more good:
Distortion….what distortion.  Much like its 14mm brother, the 16mm f/1.4 is almost perfectly corrected, optically, for distortion.  I think I detected a slight hint of barrel distortion in one image, but I'm not even sure about that.  What's there is extremely minor, and it fully optically corrected.  There are no distortion software profiles applied to this lens, and shots, even with lots of straight lines, are quite free of distortion.  If you look at the first example on this page, you'll get an idea, as no corrections were applied to that image.  Eminently impressive.
Also impressive is the 16mm's resistance to flare.  It's truly one of the best performing lenses against bright light that I've used.  Shots with the sun in the frame show almost no reduction in contrast and ghosting, when you can induce it at all, is limited to a few small spots that are barely visible.  I was frankly astonished by the flare performance when shooting with the sun in the frame.
Even vignetting is under control right from f/1.4.  There's some visible corner shading at f/1.4, though it's very minor.  By f/2.8 it's irrelevant in the field.  So…this lens is sharp, has nice bokeh, excellent flare control, low distortion, almost no CA and low vignetting.  Unfortunately for those looking for the perfect astrophotography lens, there is a weakness, and that weakness is coma.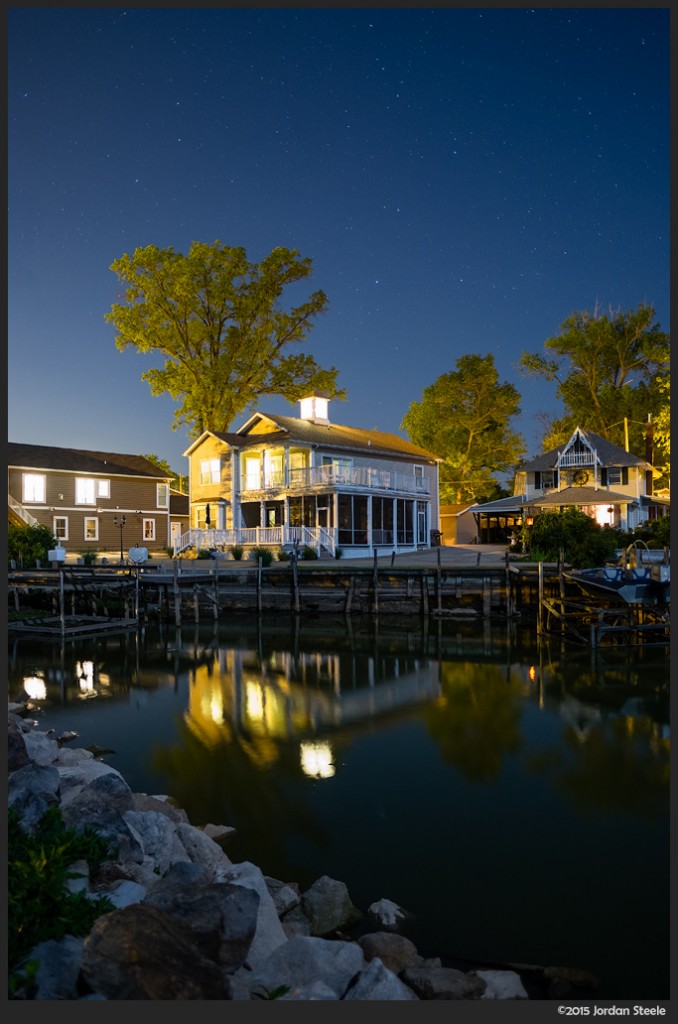 The 16mm f/1.4 unfortunately does show some coma effects at wide apertures, and there's minimal improvement even stopped down to f/2.8.  If shooting subjects with point light sources (such as stars), as you get towards the edge of the frame, the stars will display a flat disc shape around the point source.  How much this bothers you will be up to each photographer, but there are other lenses, such as the Rokinon 12mm f/2, that perform notably better in this regard. Below is a 100% crop of the image above, showing the coma on the star on the left.

However, with only that one knock against an otherwise exceptional performance, I believe the 16mm f/1.4 to be among the finest lenses available for the Fuji X system.  Well done, Fuji.