Autofocus and Performance
The X70 has the same X-Trans II CMOS sensor that is found in the X-E2, X-T1 and X-T10, and so shares the same central phase-detection focus points and hybrid AF system as those cameras. The X70 has no problem acquiring focus and can use phase detect to track focus as well, though given the wide-angle nature of the lens and the deep depth of field, continuous AF is not something I'd expect many people to use at all on this camera.
Despite the fast and accurate focus system, the camera doesn't actually focus all that quickly and that's because the lens focuses fairly slowly. The entire lens assembly is moved during focus, and the speed is less than inspirational. You'll get the shot, even in low light, but pre-focusing will be your friend if you are after instant snap capabilities. While it didn't generally prevent me from getting the shot I was after, I was disappointed in the overall speed of focusing, given how quick this AF system can be with a quick focusing lens.
Like the cameras that share the same sensor, the X70 can also shoot at 8 frames per second continuous autofocus, though the buffer isn't exactly huge.  A handful of RAW photos or around 10 JPEGs is all that fits in the buffer of the X70, though images clear fairly quickly.
The X-70 features a leaf shutter instead of a focal plane shutter, which makes the camera both exceptionally quiet to operate and capable of very high flash sync speeds.  In fact, the X70 can sync flash up to 1/2000s, which is great for fill flash at wide apertures in daylight.  The built-in flash is weak and too close to the lens, but provides a bit of light if you need it in a pinch. However, to really take advantage of the sync capabilities, a wireless flash trigger or hotshoe flash is the way to go.
Key Features
The X70 has a similar feature set to the other current X-series bodies that came out prior to the X-Pro 2 and X-T2, This feature set is fairly comprehensive, but there's also nothing new here.
Wi-Fi
The Fuji X70 has essentially the same Wi-Fi capabilities as other X-Series cameras and the Wi-Fi system sets up similarly to the way the other Fuji cameras do: a wireless network is created, and you simply need to connect your smartphone or tablet to the network and open the Fujifilm Remote App.  The Wi-Fi capabilities allow for image transfer to mobile devices, geotagging of images and full remote control.  Like the remote control capabilities of the X-T1 and X-T10, all the major functions of the camera can be changed from the app. This includes ISO, shutter speed, aperture, exposure compensation, focus point, and even film simulation, macro mode, flash mode and self timer.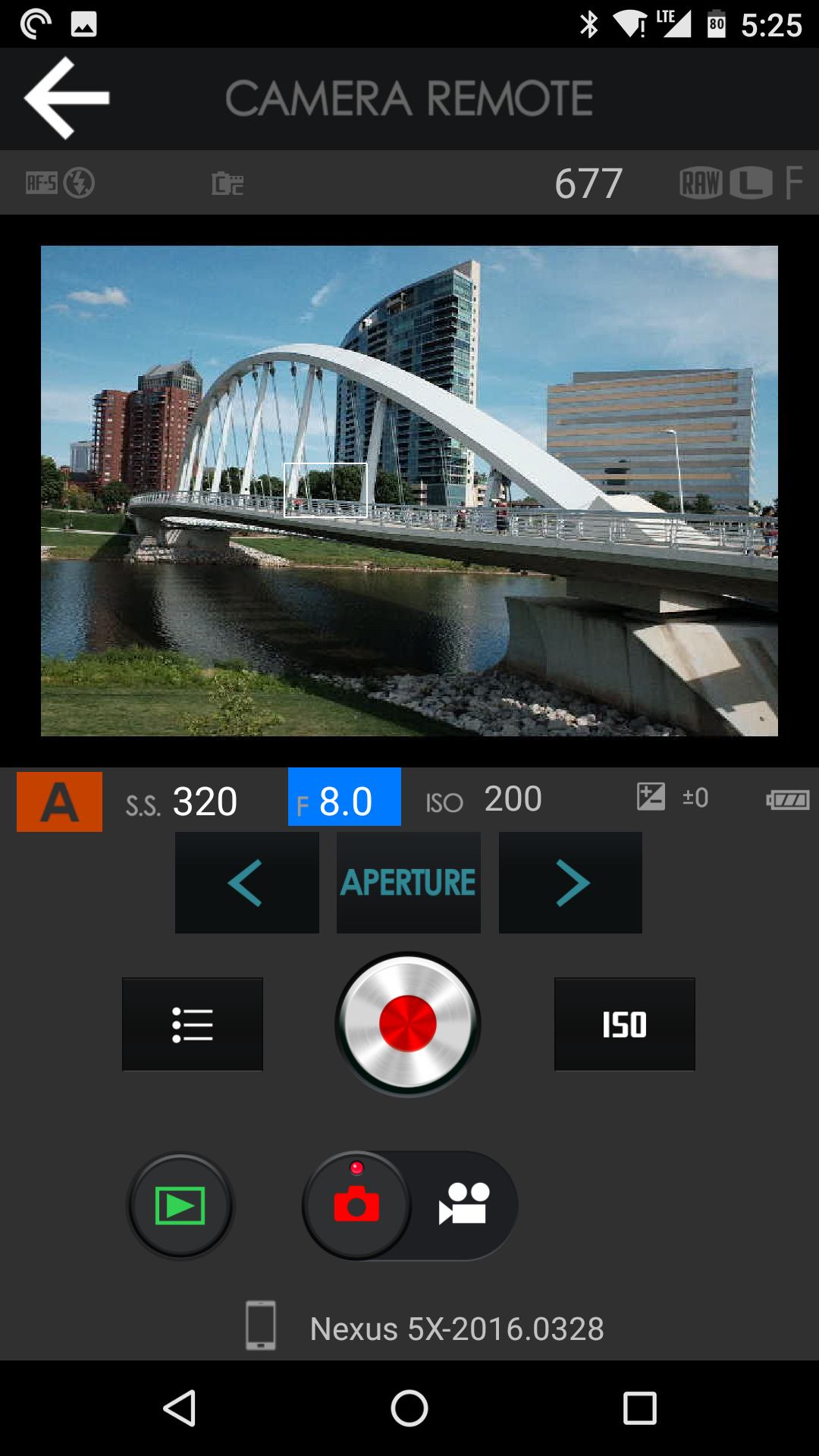 Continuous bursts aren't possible, but for regular shooting, it does a really nice job.  The delay between the camera and the view on your phone is relatively short, but there is a small lag.  While there's still room for some added capabilities, I think Fuji has done a nice job with its Wi-Fi implementation.
In-Camera RAW Conversion
While this feature is unchanged from all other Fuji-X Series cameras, I feel it's worth discussing again.  Fuji has, in my opinion, the most straightforward and useful in-camera RAW conversion capabilities.  This is especially useful when shooting RAW only and transferring images via Wi-Fi, as it allows you to do moderately nuanced conversion to a full-size JPEG, which you can then directly share with Wi-Fi.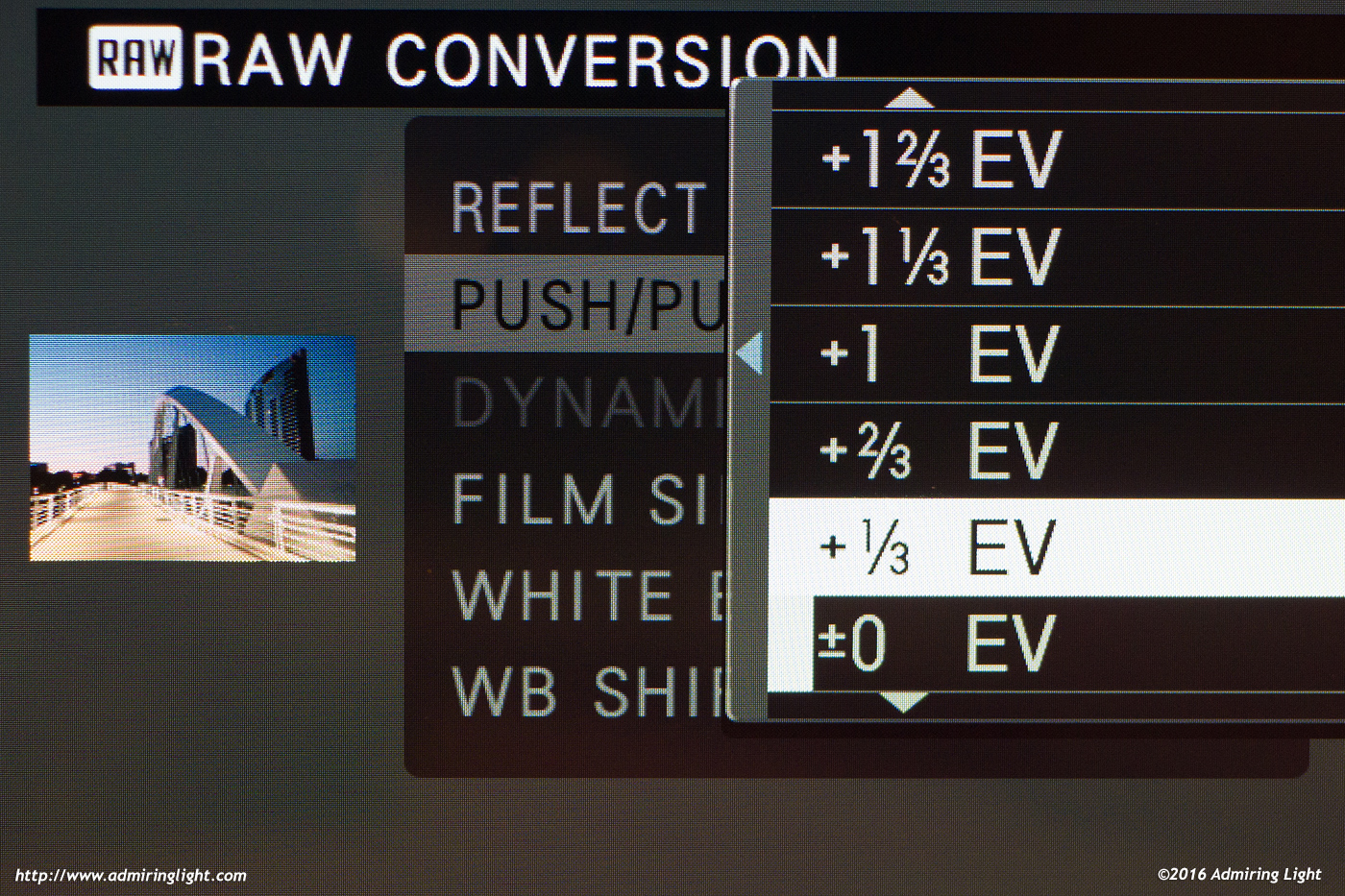 The in-camera RAW conversion function can be called up simply by pressing the Q button during image review.  You are then presented with a multi-page list of parameters that can be adjusted.  These allow you to change white balance, push or pull exposure, adjust highlight and shadow roll-off, change to any of the excellent built-in film simulations and more.  Once you've made your adjustments, you can preview the result and then save it if you like what you see, or continue adjustment if you so desire.  While some other makers also have in-camera RAW conversion (Olympus does a very nice job as well), it's something I'd like to see on all cameras.
Other Features and Items of Note
The X70 has the same electronic shutter capabilities as other recent Fuji cameras, though it's not quite as useful on this camera,as the leaf shutter is exceptionally quiet as it is and the f/2.8 aperture means that you won't be shooting at super high shutter speeds very often.  Still, it's nice to have.
The X70 also has the same intervalometer, panorama mode and art filters of the other Fuji cameras.  Nothing new here.