Image Quality
Until now, the best f/4 expanded range standard zoom I'd used was Canon's RF 24-105mm f/4L. That lens was an excellent overall performer, with good sharpness, nice color and contrast and a very convenient range. The Nikkor Z 24-120mm f/4 S has an even larger 5x zoom range, and while 15mm at the long end doesn't sound like a lot, in use it meant that I had to reach for a telephoto lens less often. I was also surprised to find the Z 24-120mm to be a little better than the Canon with regards to image quality.
Sharpness
On the whole, the 24-120mm f/4 S is a very sharp lens. Starting right at f/4, the lens shows very good to excellent sharpness across the majority of the frame, at all focal lengths. The edges and corners are a little softer here as you'd expect, but still decent. Stopping down brings the center to excellent levels and the edges and even corners to very good levels of sharpness. Only at 24mm in the extreme corners are things just a touch softer, but I've found that with a stable platform, even there, corner sharpness is completely usable. Below is an image at 27mm and f/9 on the Nikon Z8. Click here for a full size version (and click to zoom in to 1:1.)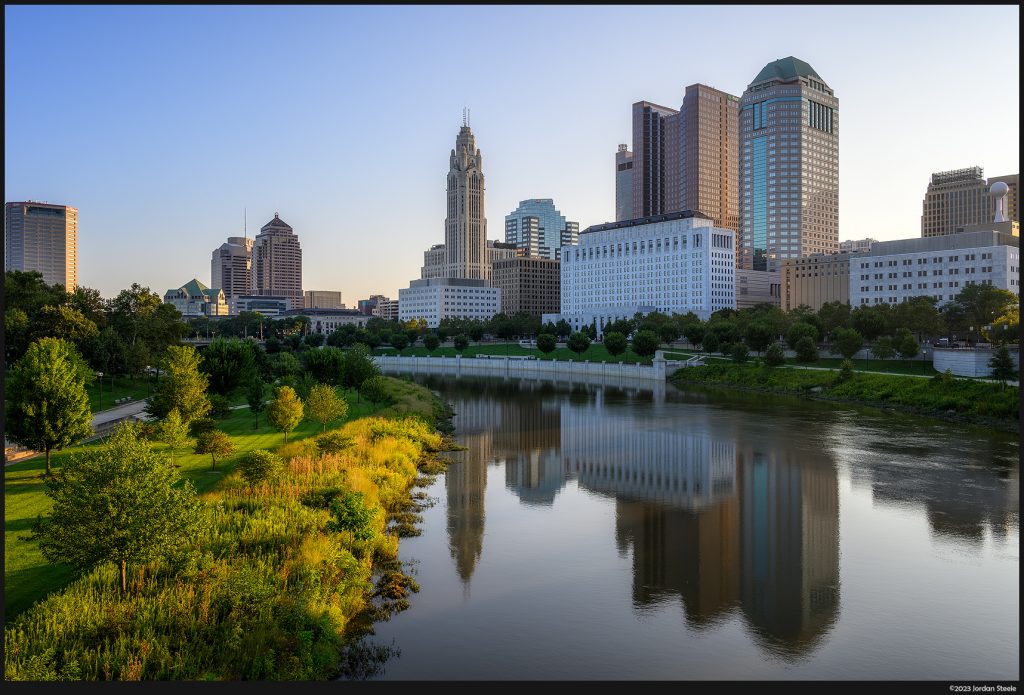 It's worth noting that the lens retains very good sharpness even near its minimum focus distance, so if you do use the 24-120mm for close up work, you'll be pleased with reasults.
Bokeh
Moderate aperture standard zooms are not usually the lens that one picks for subject isolation, but especially with a 120mm focal length, one can certainly get blurred backgrounds with this lens. Overall, I think the 24-120mm f/4S does a very nice job with how it renders out of focus areas. Bokeh is predominantly smooth and pleasing. Specular highlights are mostly evenly lit, though a bit of a bright ring can creep in towards the long end of the zoom range. Perhaps the most objectional thing about the bokeh is that mechanical vignetting on specular highlights near the corners can take on a bit of an odd gumdrop shape. However, overall, the lens performs quite well with regards to bokeh.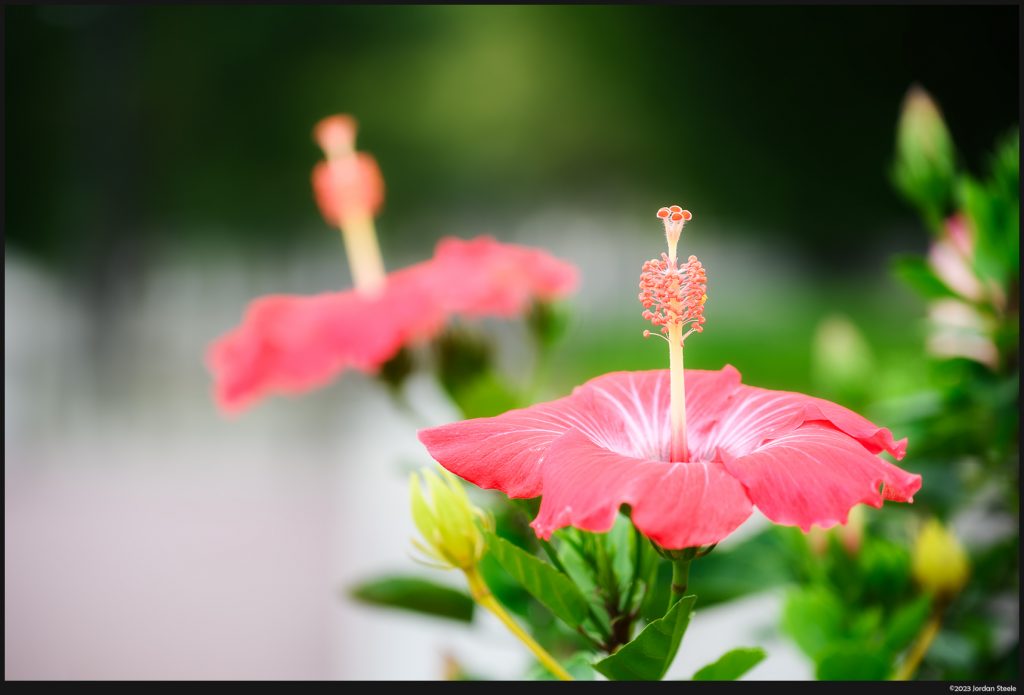 Color, Contrast and Chromatic Aberration
The 24-120mm f/4 S shows excellent levels of contrast throughout the aperture range, and that's maintained even close up. The lens shows clear tonal separation without being too heavy-handed. Color is also excellent, with no obvious color casts, and rich color throughout the focal range.
The 24-120mm can show slight traces of lateral chromatic aberration that are very easily corrected in any RAW conversion software. Longitudinal CA is very well controlled, with essentially no color fringing visible in front or behind the focus point. However, in one weak spot, the lens can show purple fringing on high-contrast backlit edges, such as bright sky through tree branches. Interestingly, this shows up more prominently when developing with Lightroom than it does with Capture One. In Capture One, the standard Chromatic Aberration correction completely corrects any purple fringing automatically. It's still correctable in Lightroom fairly easily, but must be done manually.
Distortion, Flare and Vignetting
Like most wide-range standard zoom lenses, the 24-120mm f/4 S has somewhat significant distortion at the extremes of the zoom range, though most users will never see it. Distortion corrections are turned on by default in the camera, and they can't be disabled. The correction profile is also baked into the RAW file, so Lightroom users have no option do disable it. As such, for most people, they will see essentially perfectly corrected lines. Opening files in Capture One and disabling corrections, however, shows the 24-120mm to display moderate to high barrel distortion at the wide end, and relatively high pincushion distortion at the long end. Thankfully, the profiles correct these well enough to not be a bother, and sharpness remains high even after correction, so in all, it's not much of an issue.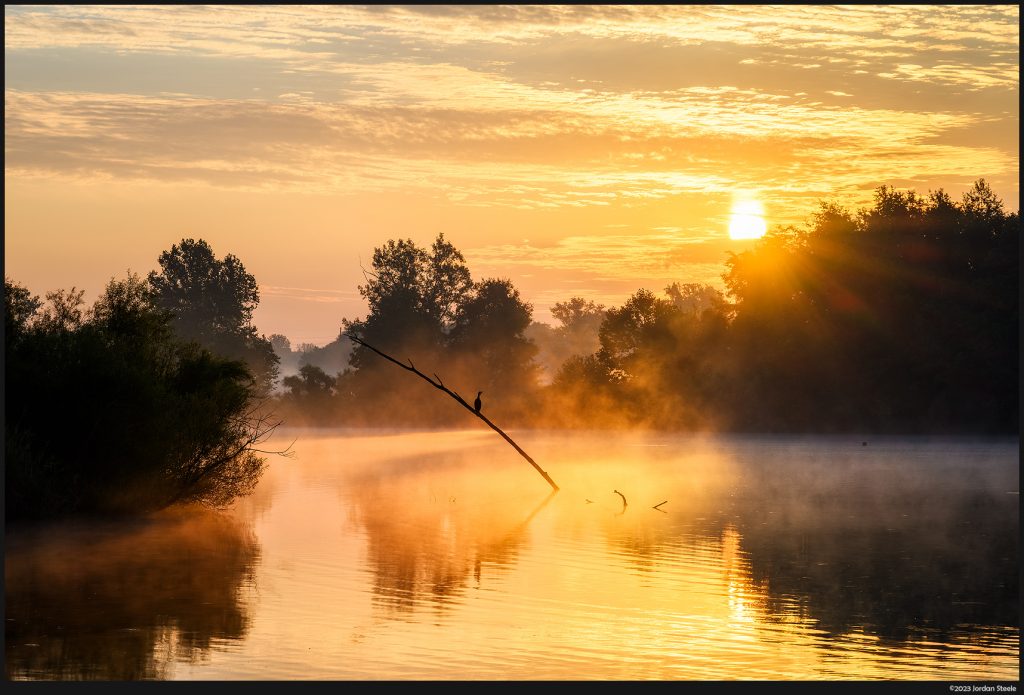 A lot of standard zoom lenses like this show pretty mediocre performance with regards to flare, but the Nikon 24-120mm f/4 S puts in a great performance here. Nikon's Nano Crystal Coatings are not just marketing fluff, as the 24-120mm shows virtually no flaring or ghosting in almost all situations. There is a slight reduction in contrast surrounding the bright light source, but the rest of the frame is unaffected. Ghosting is also almost completely absent, except when the sun is in a very specific position at certain focal lengths, where some small multicolored ghosts can appear. Even in these situations, it's unobtrusive. Such performance makes the 24-120mm very well suited to landscape photography.
Like distortion, vignetting is taken care of with a built-in profile. However, this profile doesn't have to do a lot of heavy lifting, as native vignetting is mild to moderate throughout the zoom range, except at 24mm and wide open, where it's a little more significant.
Overall, the Nikkor Z 24-120mm f/4 S shows a very strong optical performance, especially considering the wider than average zoom range.