Image Quality
The GX8 is the first Micro 4/3 camera to gain a bump in resolution since the GH2 came out way back in 2010. The GX8's features an all-new 20 megapixel sensor, which helps bring Micro 4/3 up a bit to compete with other recent interchangeable lens cameras, which predominantly feature resolutions of 20 megapixels or higher.  Let's see how well this new sensor performs.
Dynamic Range and Color
Panasonic has had good dynamic range capabilities with their most recent 16 megapixel sensors used in the GH3 and GH4, and the new 20 megapixel sensor in the GX8 essentially matches the performance of those sensors. This puts the dynamic range performance on par with the most recent Olympus cameras and around a stop behind the typical full-frame and better APS-C sensors.  The dynamic range of the GX8 is enough for the vast majority of shooting situations.  RAW capture allows for the recovery of a bit more than a stop of highlight detail.  In most situations, I could push the shadows quite a lot at low ISO and maintain good color response and high levels of detail with minimal noise.  Pushing the very darkest shadows will result in some speckled noise artifacts, however. In all, it's a very good performance.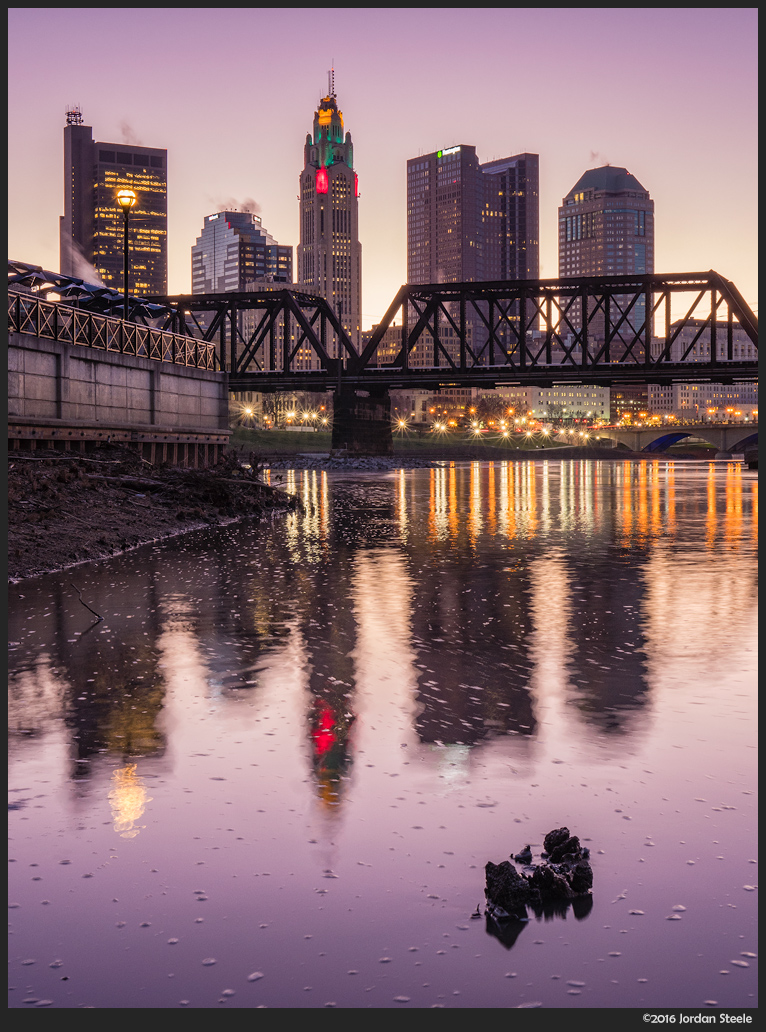 The GX8 produces RAW files that are rather muted out of camera, often requiring rather intensive saturation adjustments to bring the files up to where I'd like them. The good thing is that the RAW files take these adjustments in stride, with the end result of a pleasing color palette with smooth gradients.  It' not going to match the depth of larger sensors, but it's definitely good enough for most any shooting.
Detail and Noise
With the highest resolution Micro 4/3 sensor around, there's the potential for increased detail levels along with the possibility of a bit higher noise. With regards to detail, I"m happy to report that indeed, at low ISO you will notice a small increase in the detail level that the GX8 can resolve in comparison to other Micro 4/3 cameras. It's not a big improvement, but it will give a bit of extra flexibility with cropping and some extra fine detail in prints. Unfortunately, the resolution advantage disappears at high ISO, as the slight increase in noise negates the slight increase in resolution.
As I said, the GX8's sensor is very slightly noisier than the other recent Micro 4/3 cameras at the pixel level.  That is, you'll see a slight increase in noise when viewing images at 100% on your screen. However, because the GX8 files are 20 megapixels, that noise increase is negated and the resulting file has about the same level of detail and same level of noise at the same magnification.  In other words, at high ISO, prints and web reductions will look almost identical in noise performance to something like the GH4 or OM-D E-M5 Mark II.
In general, the GX8 produces images with reasonable noise levels up to around ISO 1600, with ISO 3200 and 6400 being useful if you don't mind a bit of grain. ISO 12,800 could be used in a pinch for black and white or small shots, but things get a bit too noisy for my taste at 12,800 or 25,600.
JPEG Quality
Panasonic has come a long way since the first G series cameras were released with regards to JPEG quality.  The GX8 has the best JPEGs I've seen from a Panasonic camera.  Low ISO shots retain excellent detail and have very low compression.  Even at ISO 800 and 1600, the level of detail retained is quite good and the noise reduction is held in check. Panasonic has also pulled the tone curves down to help retain as much dynamic range as possible in the JPEGs.  Color is also rich and vibrant without being unnatural.  It's nice to see Panasonic continuing to make strides in this department, and the JPEGs are truly useful for final output.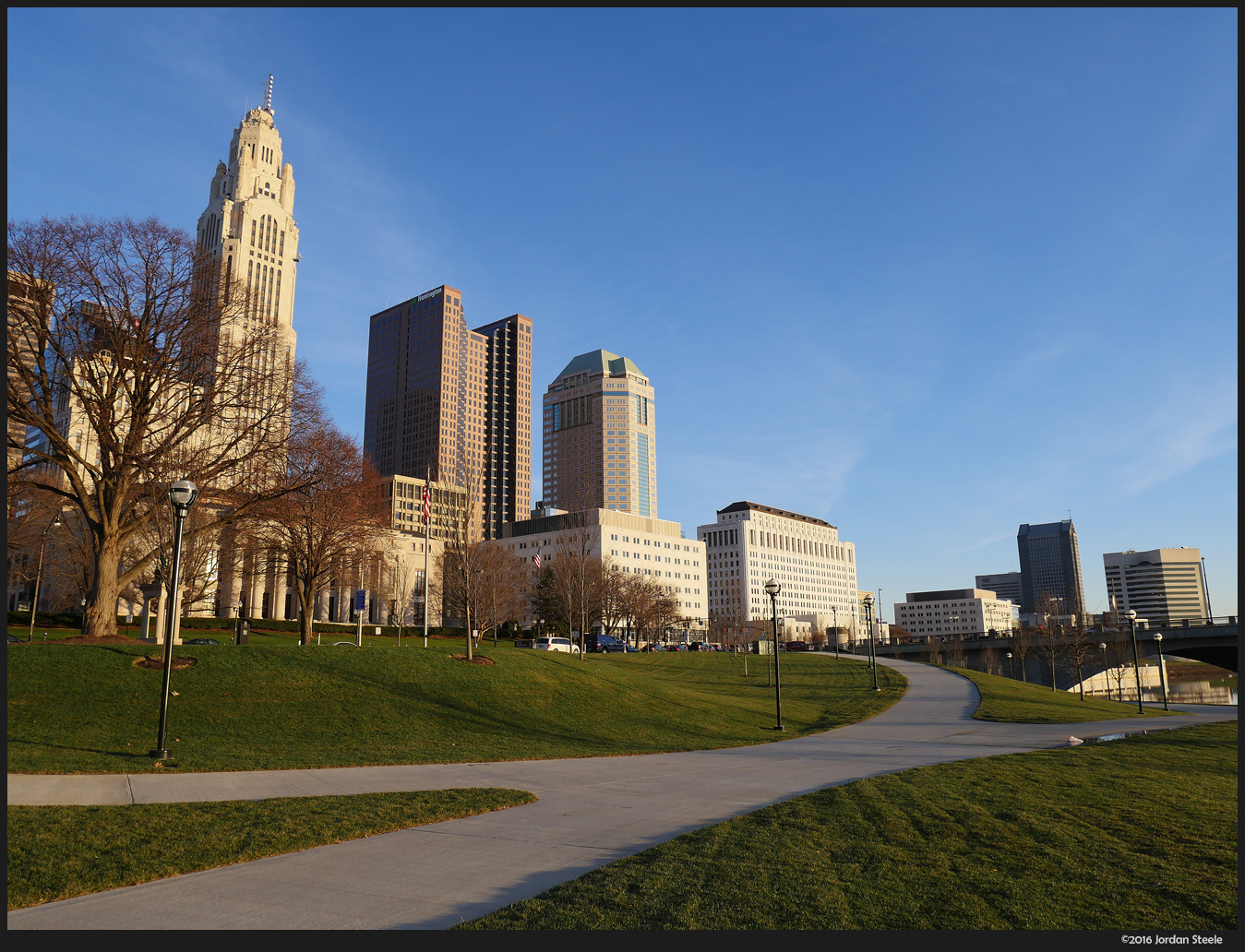 Video
The GX8, like most recent Panasonic cameras, is capable of shooting 4K video internally, at 24 or 30 frames per second, as well as 1080p up to 60 fps with bit rates as high as 100Mbps. 4K shooting will crop the frame somewhat, reducing the field of view of your lenses by around 1.25x. As I mentioned at the beginning of the review, I'm not a videographer, and I don't shoot enough video to properly evaluate the nuances in video shooting. I will say that the quality looked quite good, though high ISO movies show a bit too much compression. There's a full range of manual controls that will be helpful to video shooters.  I will say I was quite disappointed to see that in-body image stabilization is not available in video mode, so stabilization options are only useful if you use a stabilized lens.  This is a missed opportunity, as video stabilization is one of the better features of IBIS capable cameras. Aside from that, however, the GX8 is a very capable video camera and will please most shooters who have both stills and video in mind.  For dedicated video shooters, the GH4 is going to be the better option.