Image Quality
The a6400 uses essentially the same 24 megapixel APS-C sensor as the a6300 and a6500, with a higher-end image processor to facilitate the new autofocus system.  Sony claims that this also helps with image quality, but a lot of head to head comparisons have shown the image quality to be more or less identical to its brothers. I don't have direct experience with those cameras, but I have owned an a6000 for a few years, and coming from that body, the a6400 is a step up.
Dynamic Range and Color
The a6400 fits right in with Sony's excellent reputation for producing cameras with good dynamic range.  While obviously not as good as their full frame lineup, the a6400 has very wide dynamic range for an APS-C sensor, and is capable of producing great images in wide-contrast scenes.  Pushing shadows will bring out some noise, but I didn't notice any banding in my shooting with the camera.  Highlights have a fair bit of headroom, and tonal rolloff is quite nice.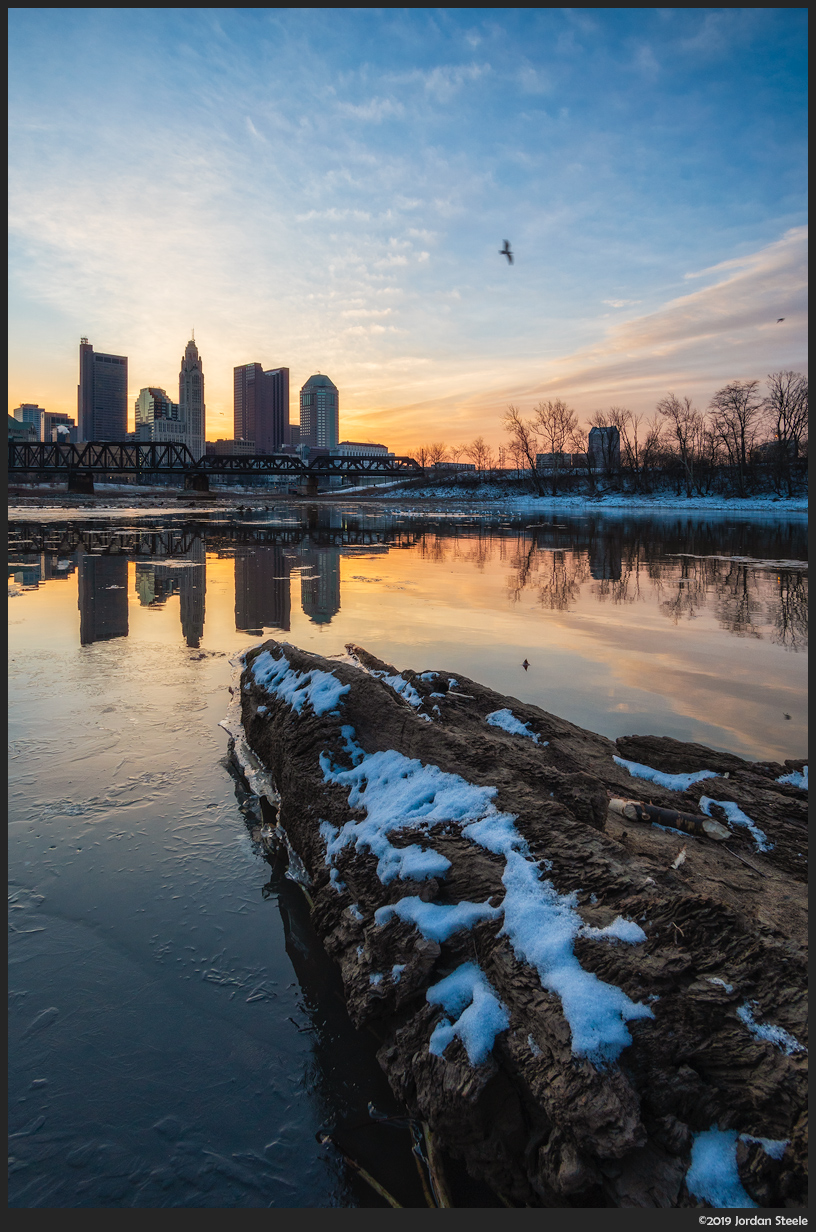 The a6400's color response is a bit muted out of the gate compared to the A7 series cameras, but the data is all there, and can yield excellent results with proper post-processing.  A lot of people aren't huge fans of Sony's default profiles, and I guess I fall into that camp a bit.  I find the new Adobe profiles in Lightroom to be quite good, with Adobe Color, Adobe Landscape and Adobe Portrait producing excellent color response when used in the right situations.
Detail and Noise
The a6400 is capable of resolving excellent levels of detail when using a high-quality lens.  The high pixel density in relation to a full-frame camera means that if using Sony FE mount glass on the a6400, it will need to be of the highest quality to get the best out of the sensor.  Even the excellent FE 55mm f/1.8 shows a touch of softness at wider apertures, and I found that the made-for-APS-C Sigma 56mm f/1.4 was significantly sharper than the FE 55mm on the a6400 at similar apertures (and even wide open).  As ISO values rise, the ability for the sensor to resolve detail goes down, as with any camera, though detail retention in RAW is quite good through about ISO 1600 before detail starts to suffer a little, though shots are still eminently usable at higher ISOs.
Noise stays fairly low through ISO 800 and is moderate at ISO 1600 and ISO 3200.  I wouldn't have too much of a problem using ISO 6400 for most shots either, though by ISO 12,800, noise starts to noticeably affect image quality, ISO 25,600 can also be used in the right situations with proper noise reduction, but any reasonably sized print at this ISO will show a significant amount of noise.
In all, the noise performance appears to be about a stop better than the a6000, and is around a stop worse than the A7 III through most of the range, and perhaps a bit more as ISO values rise.
Video
As I noted at the beginning of the review, I am not a videographer, and as such I'm not really qualified to talk in-depth about the video features of the camera.  From my own casual perspective, the camera is quite capable, with the ability to shoot 4K at 30, 24 or 25 fps, with no recording limit.  1080p shooting is available in a wide variety of framerates, from 1fps to 120fps, for fast motion or slow motion, or just for a higher framerate like 60p.
The a6400 has an HDMI output for 8-bit 4:2:2 external recording, as well as a Mic-input jack.  Much has been made of the fact that the front tilting screen is covered by any hotshoe mounted microphones, but that issue is easily circumvented by an inexpensive camera cage or flash bracket, allowing you to offset the mic from the screen.
Video quality appeared good to my eye, but does have notable rolling shutter on fast action, and the lack of in-body stabilization means that you'll want to shoot tripod mounted, with a gimbal or using a lens with optical stabilization.  Sony has somewhat tried to aim this camera as ideal for vloggers, but I'm not sure that's the route they should be going.  It's certainly a capable video camera, but there are probably better options at a similar price point if your focus is video or vlogging.