Tamron had great success with their first full-frame Sony E-mount lens, the 28-75mm f/2.8. The lens was affordable, had very good image quality, a solid yet lightweight build and made for a very nice alternative to the Sony 24-70mm f/2.8 GM.  Now they are targeting the ultra-wide zoom segment with the new Tamron 17-28mm f/2.8 Di III RXD.  The 17-28mm is even more compact than the 28-75mm, though at the expense of a bit of range compared to other ultra-wide zooms. At a retail price of $899, the 17-28mm is $400 less expensive than the Sony/Zeiss 16-35mm f/4 and $1,300 less expensive than Sony's 16-35mm f/2.8 GM. Let's dive in and see if Tamron has created another winner, or if there are too many compromises to reach that affordable price point.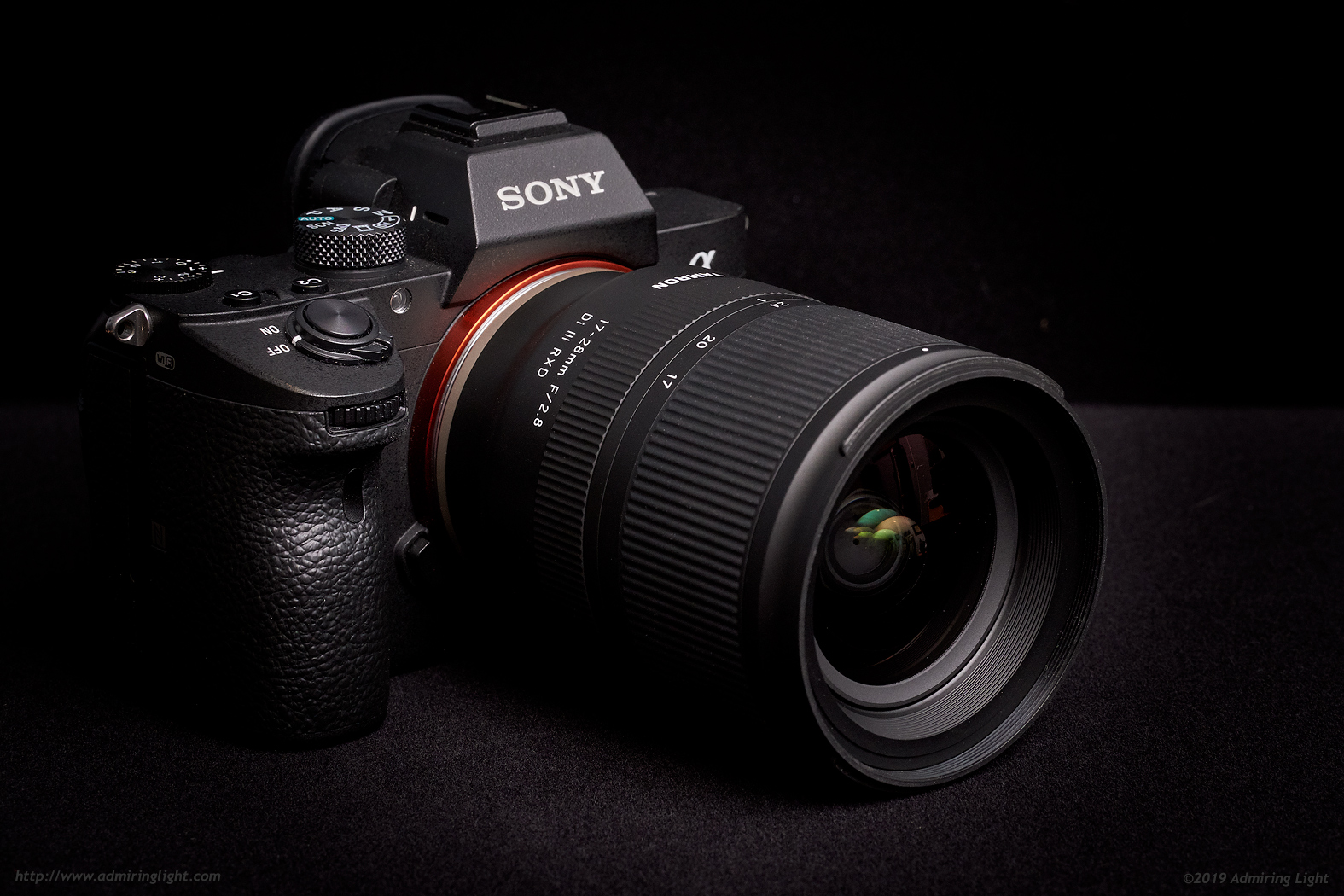 If you haven't read my reviews before, I take a real-world approach to reviewing cameras and lenses.  I evaluate a lens on how it works for me as a photographic tool.
Construction and Handling
The Tamron 17-28mm f/2.8 looks like a shorter version of their 28-75mm. The lens features a fully polycarbonate shell with a metal mount.  While extremely lightweight, the overall impression is still that of good quality.  The 17-28mm is tightly assembled and has no creaks or wobbles anywhere.  Tamron's 17-28mm f/2.8 is very compact for a fast ultra-wide zoom, and is roughly the same size as Sony's 1-stop slower 16-35mm f/4 ZA when set to its most compact focal length of 35mm.  The Tamron is slightly slimmer in diameter and a bit lighter, despite being a full stop faster.  Compared to the 16-35mm f/2.8, with which it shares the same fast f/2.8 aperture, the Tamron is considerably smaller and lighter.  The Tamron weighs in at just 420g, compared to 518g for the Sony 16-35mm f/4 and 680g for the Sony 16-35mm f/2.8 GM.  The 17-28mm also uses much smaller filters despite the same maximum aperture as the Sony GM, with 67mm filters compared to the GM's 82mm filters.   Along with the 28-75mm f/2.8, the two lenses are a nice lightweight and compact pair to cover 17-75mm at constant f/2.8.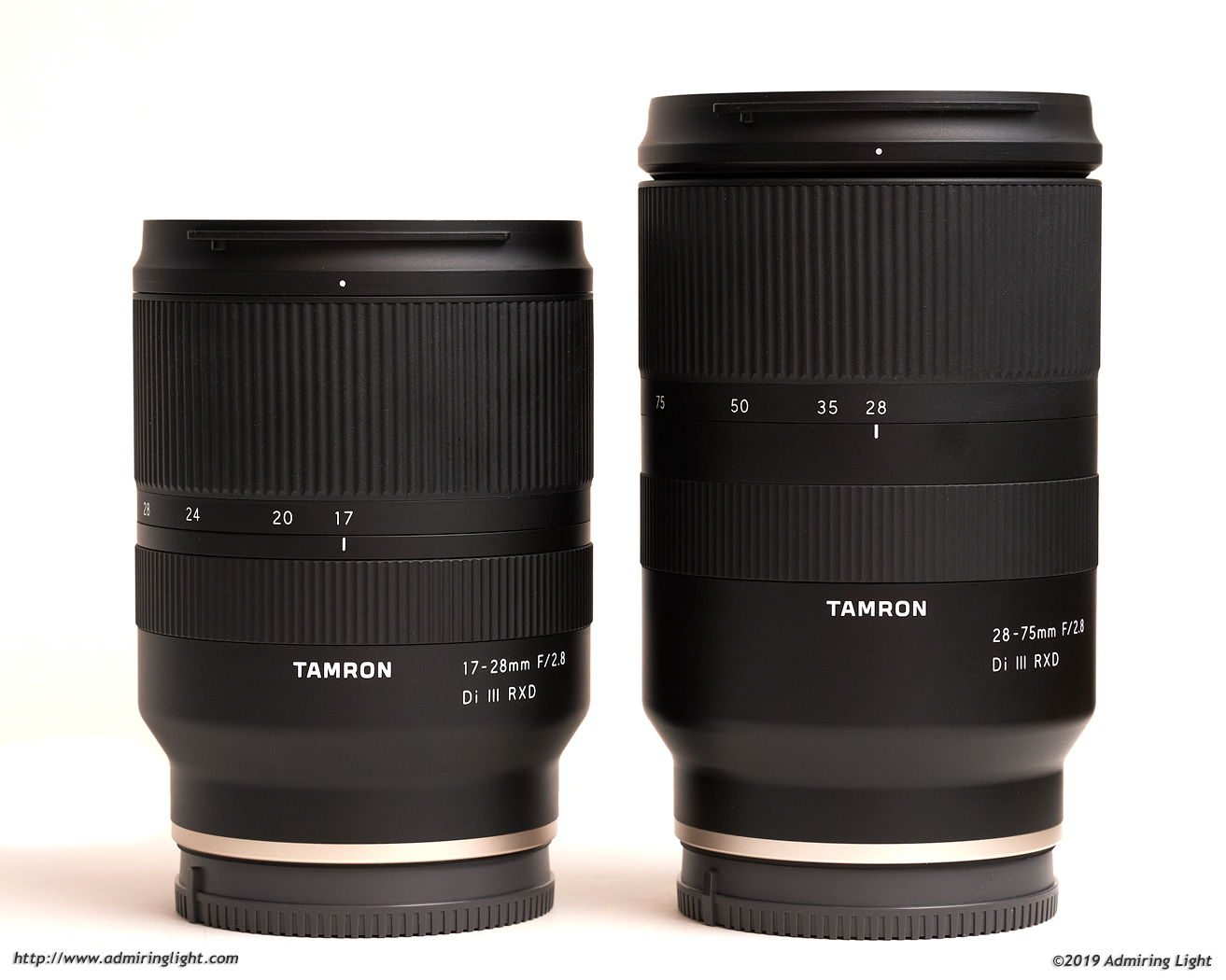 The broad zoom ring is covered in ribbed rubber, and moves smoothly.  Unlike the 28-75mm, the 17-28mm f/2.8 does not extend while zooming.  The element movement happens entirely within the outer barrel, so the length of the lens stays constant regardless of focal length.  The manual focus ring is approximately a half-inch thick and sits behind the zoom ring.  The focus ring turns smoothly with a small amount of damping.  Like many focus-by-wire lenses, the rate of focus change is not linear on the 17-28mm, but rather varies with how fast you turn the focus ring.
The lens includes a plastic petal lens hood that mounts via bayonet at the front of the lens.  The hood is sturdy, but there's nothing particularly special about it.  It will provide a bit of shading from stray light and some protection for the front element. Overall, due to the extremely light weight and compact nature, the lens handles beautifully on my A7 III, and should handle well on essentially any E-mount camera.
Autofocus
When Tamron first released the 28-75mm f/2.8, that lens had a few issues with misfocused shots, which were quickly remedied by a firmware update.  Thankfully, out of the gate, the 17-28mm f/2.8 suffers no major focus accuracy issues.  I found focus to be quick and accurate, especially in single-shot mode.  I did notice that when shooting at small apertures on distant subjects with AF-C enabled, it could occasionally move the focus point a bit too close, which would move the edges of the frame out of focus a bit.  However, there's no real reason to be shooting in AF-C with an ultra-wide at f/8 near infinity.  I think the camera just has an inability to distinguish any real difference in focus in these situations due to the deep depth of field, and so will sometimes try to adjust focus and end up catching a shot during this adjustment.  When tracking objects closer up at wide apertures, I had no issues in AF-C.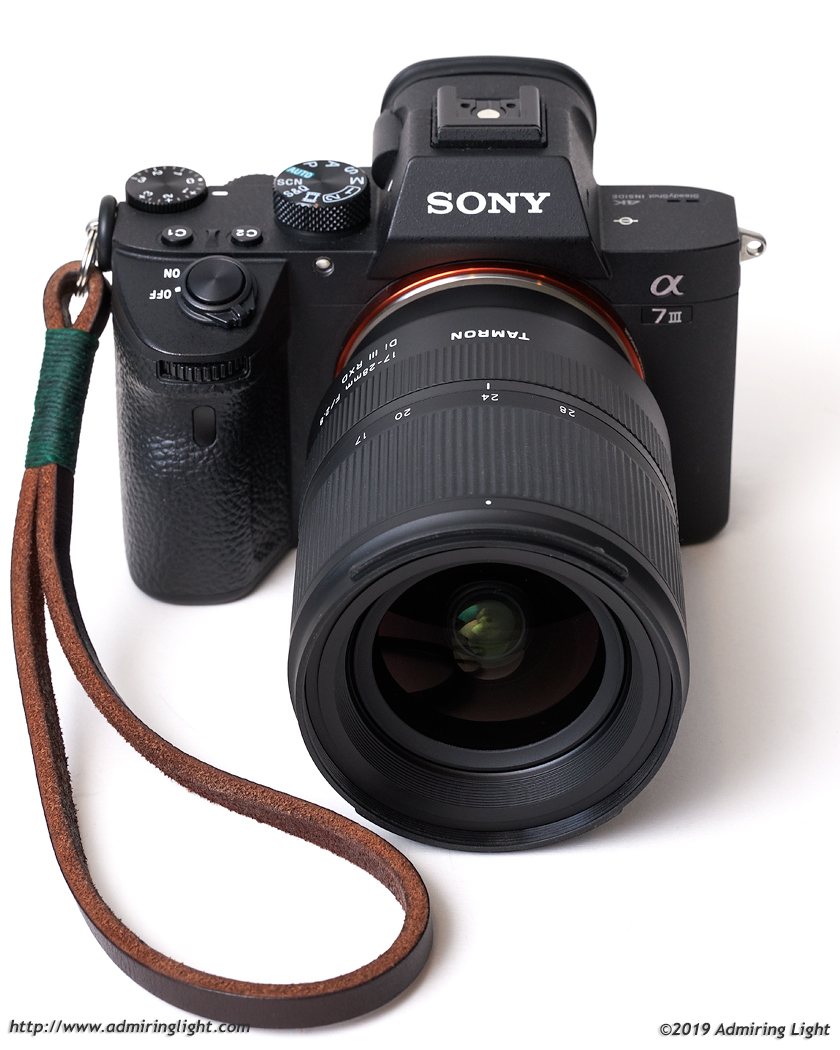 It's worth noting that the Tamron 17-28mm focuses wide open, even outdoors, which is a bit of a change from a lot of Sony lenses.  As a result, if your camera has the "Setting Effect ON" to preview your exposure, you'll notice what appears to be a rapid flicker in the viewfinder when shooting stopped down.  This is because the lens diaphragm is stopped down to preview the shot, then rapidly opens the aperture, focuses, then stops down again to working aperture.  This happens very quickly, so you'll see the brightness changes as a flicker during focusing.