Image Quality
The Tamron 17-28mm f/2.8 features a rather small zoom range of 1.6x, which should help to keep image quality on a fairly high level.  The main competition to this lens is the similar aperture (but wider range) Sony 16-35mm f/2.8 GM, and the similar sized, but slower Sony/Zeiss 16-35mm f/4.  Both lenses are significantly more expensive than the Tamron, with the 16-35mm f/2.8 GM coming in at a whopping $2200.  Like its big brother, I don't think anyone truly expects the Tamron to completely match the GM lens in image quality, but if it can get close, it'd be a great bargain. In my opinion, the Tamron produces great images overall, and I think for most people, will be the preferred lens over the very pricey GM lens.
Sharpness
Image sharpness overall with the Tamron 17-28mm f/2.8 is quite good.  The lens has very high central image sharpness right from f/2.8, and that is true throughout the zoom range.  The lens remains sharp over about 80% of the image frame wide open, and softens a little towards the edges, but even here, quality is very good, especially in the 17-24mm range.  At 28mm, edges are a bit softer than at the wide end when shot at f/2.8.
Stopping down to f/5.6 or smaller, the lens becomes extremely sharp in the center, with very good sharpness extending all the way to the corners throughout the focal range. There is a bit of field curvature at longer focus distances, which will soften edge detail at wide apertures near infinity, but closer up, this curvature is negligible. When compared to the $1400 Sony/Zeiss 16-35mm f/4, the Tamron is a bit sharper in the center and notably sharper at the edges at most focal lengths, though the gap narrows a bit at 28mm.  Click here to see my direct comparison between these two lenses, including 100% crops at multiple focal lengths and apertures.  For my uses, I find the image sharpness to be excellent.
Bokeh
While ultra-wide lenses aren't typically known for massive subject separation, having an f/2.8 lens can certainly allow for blurring out the background when focused at moderately close distances.  The Tamron 17-28mm f/2.8 also can focus fairly closely, enabling a respectable 1:5 reproduction ratio at its closest focus distance.  However, like the 28-75mm, the quality of that blur is average at best.  At 17mm and f/2.8, the bokeh is fairly neutral. Moving to longer focal lengths cause a bit of deterioration in the quality, where there's definitely some nervousness in the bokeh.  The out of focus areas are relatively high in contrast, and some onion ring artifacts can be seen upon close inspection of specular highlights, including one ring that is brighter than others, which can create a slightly odd look in certain circumstances. With that said, I don't think the overall impression is awful either; just don't expect it to be a cream machine.  The good contrast of the lens and the quick falloff definitely produce some pop.  Some additional samples can be seen on the next page in the image sample gallery.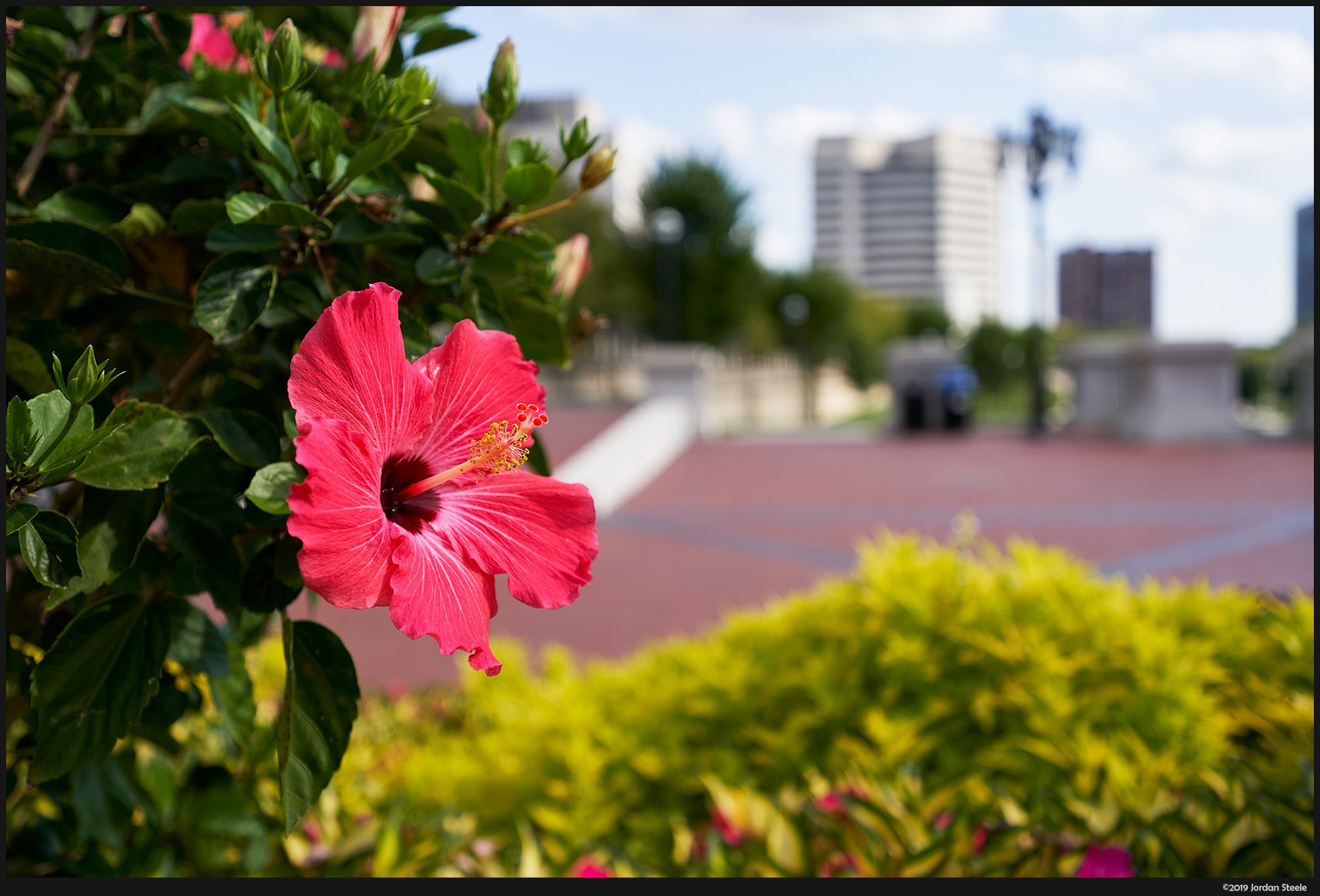 Color, Contrast and Chromatic Aberration
If you've used the Tamron 28-75mm f/2.8, you'll be quite familiar with the drawing style of the Tamron 17-28mm f/2.8, as they share a lot in common with regards to color and contrast.  The 17-28mm features strong contrast and punchy color throughout the aperture range, with a fairly neutral color rendition.  This level of color and contrast is excellent for landscape and architecture shooting.
As you can see in the shot below, color is rich, and the contrast pops without being overwhelming or without nuance.  I mistakenly took this (and a few others you'll see in the image samples) in APS-C crop mode.  I had been testing an APS-C lens on the camera the night before and forgot to switch out of that mode before the morning's shoot, but the lens' characteristics still shine through.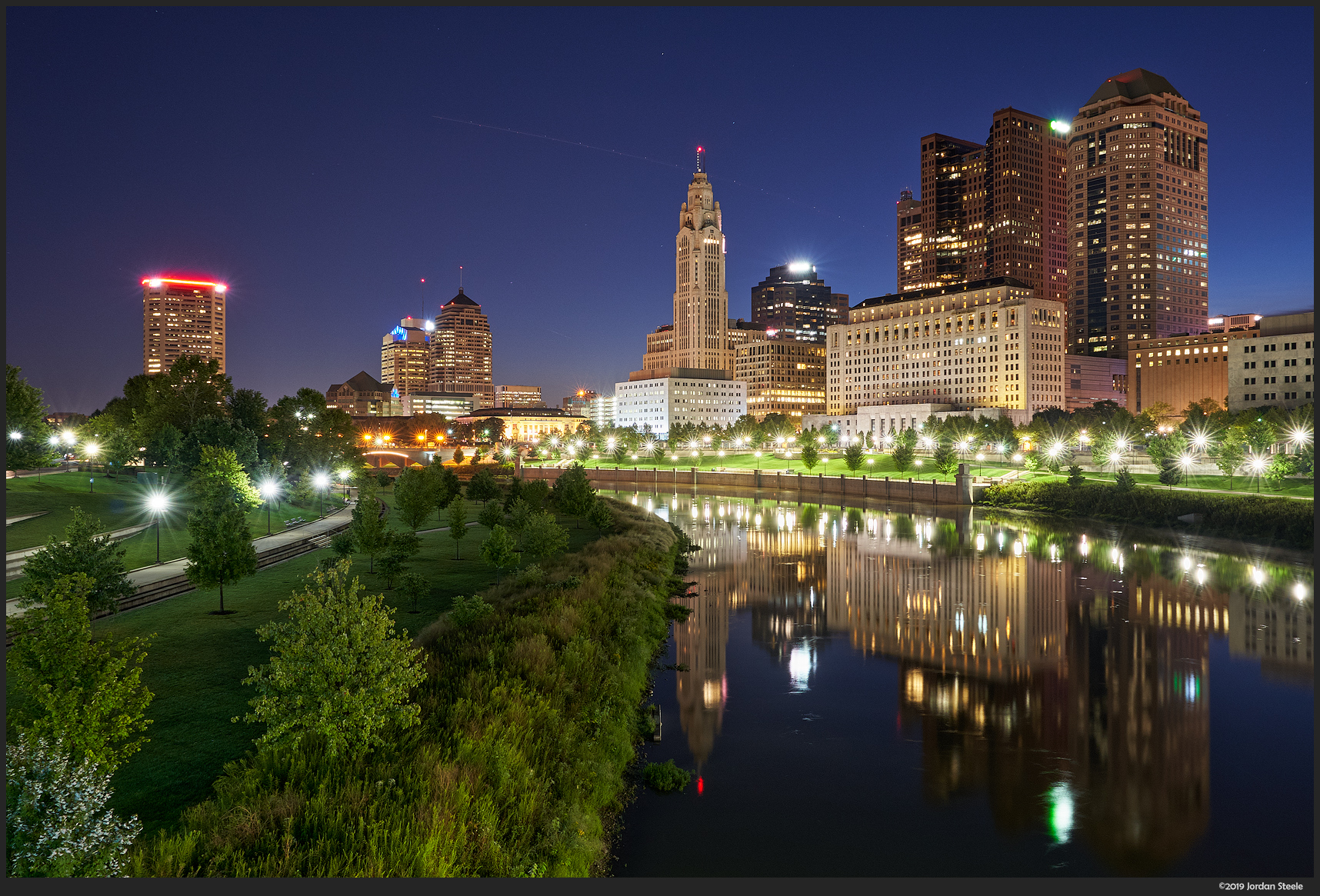 In my day-to-day shooting with the lens, I found the Tamron 17-28mm to have extremely low chromatic aberration, with essentially zero field relevant lateral chromatic aberration and a distinct lack of longitudinal CA as well.  And then I realized that the lens contains a baked in correction for chromatic aberration that is present in the RAW file itself.  This can not be disabled within Adobe products, and it is auto-applied in Capture One as well.  As such, the average shooter will never see uncorrected CA.  However, it is possible to disable this built-in profile in Capture One, and when doing so, you see the lens does natively exhibit some lateral chromatic aberration, though even uncorrected it's not particularly egregious.
Distortion, Flare and Vignetting
One area where the built-in profile does some heavy lifting, however, is in distortion correction.  Without the lens profile applied, the 17-28mm f/2.8 shows fairly pronounced barrel distortion at the wide end of the zoom range, that transitions to quite a bit of pincushion distortion at the long end.  Both are completely taken care of by the built-in lens profile.
Vignetting is fairly substantial as well without profile application, with darkened edges visible at wide apertures, and even persisting a bit stopped down.  I never found it particularly objectionable, but I always like a bit of vignetting in my images anyway.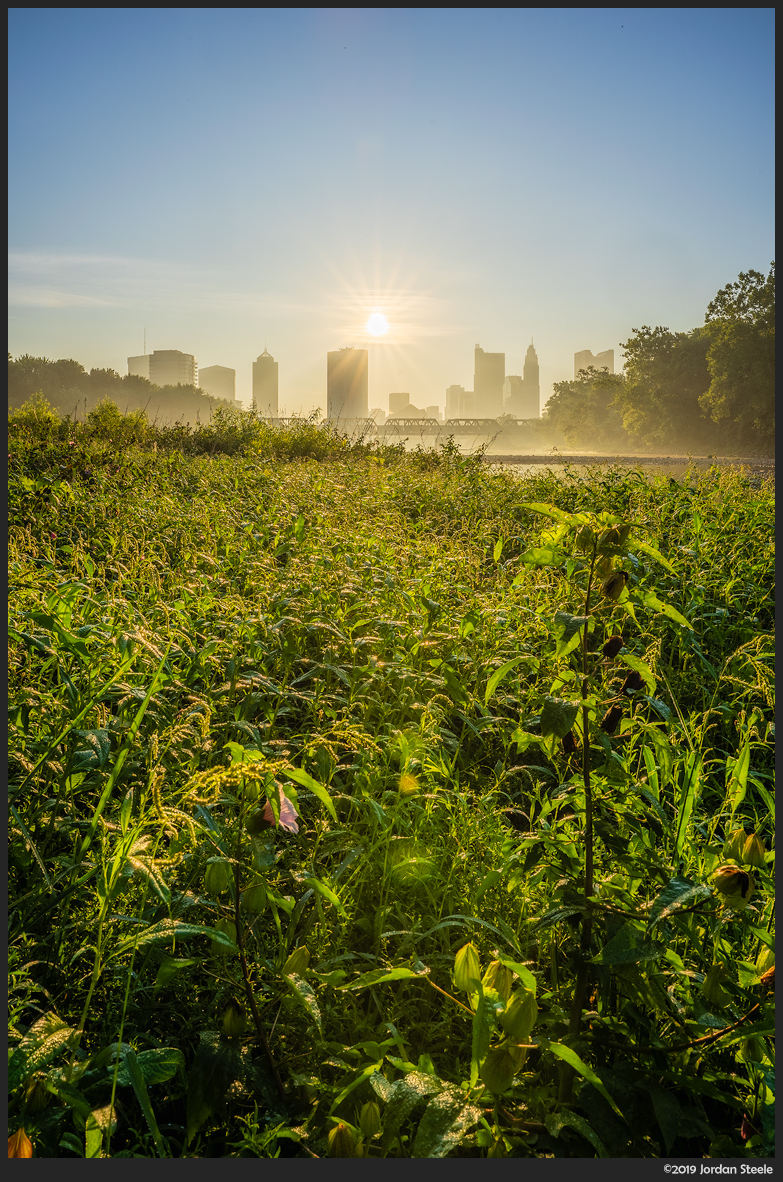 One area where Tamron really succeeded is in flare control.  The 17-28mm is extremely resistant to flare.  The lens shows minimal ghosting, with generally small flare ghosts that are unobtrusive.  With the sun at the edges of the frame, contrast remains strong, with little to no veiling flare.  The Tamron puts in an excellent performance here.
I didn't have a lot of chances to test coma with the lens, but from the minimal situations where coma would present, I found it to be a fairly good performer in that regard.  As a result, the lens should be a relatively good choice for astrophotography.  When I get the chance to properly put the lens through an astrophotography test, I'll update this section with specific images.
In all, the Tamron 17-28mm f/2.8 is a very strong performer, with very good image sharpness, excellent color and contrast, fantastic flare control and good control of chromatic aberrations.  On the down side, bokeh is a bit rough and the lens relies on software correction to fix distortion.