Image Quality
With Zeiss, the image quality is always the primary draw, and the Batis 25mm is no different.  The lens showed to be an impressive optic during my testing, though not without a few minor weaknesses.
Sharpness
The Batis 25mm f/2 is quite a sharp lens.  Starting at f/2, the lens shows very fine detail and crisp accutance over the majority of the image frame, with only the very edges and corners showing a bit of softness.  Stopping down yields corner to corner sharp images. While wide aperture shooting may not be the primary use of a wide-angle lens, it's great to be able to use the lens at any aperture and have high levels of sharpness.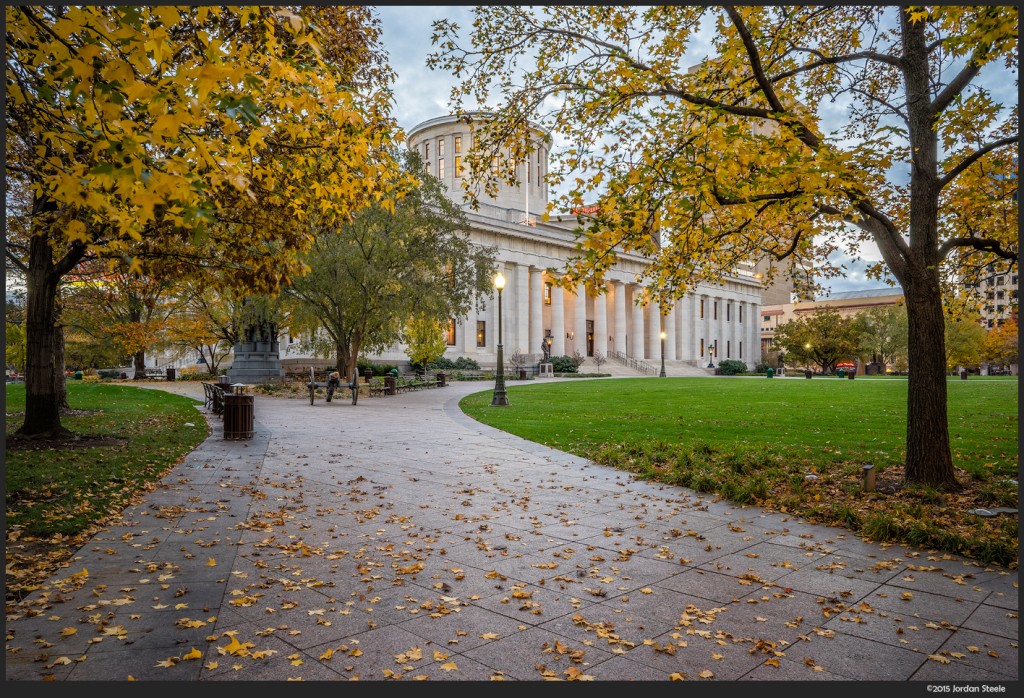 Bokeh
With a fast f/2 aperture, and especially given the Batis 25mm's very close focus ability of a bit more than 8 inches, the 25mm f/2 is capable of blurring the background quite a fair bit. Zeiss did a fairly good job with the rendering of the out of focus areas with this lens, but it's not a cream machine.  The Batis 25mm shows some bokeh fringing due to longitudinal chromatic aberration, and thus specular highlights can take on a bit of a green ring.  Also, sometimes the high contrast inherent to the lens rendering can lead to a bit of a chunky appearance in the background.  It's not unpleasant in most cases, but I don't think most will be wowed by how the bokeh appears.
Contrast, Color, and Chromatic Aberration
The Batis 25mm, you may be glad to hear, holds on to that lovely Zeiss contrast profile, with crisp punchy images right out of camera, and the contrast profile doesn't really change from wide apertures to small apertures.  Color is also rich and vibrant at any aperture, as you'd expect from Zeiss.  The Batis controls lateral chromatic aberration fairly well, such that it's rarely field relevant and easily correctable in the odd situations where it is somewhat visible. However, longitudinal chromatic aberration is less well corrected, especially at wide apertures.  In these cases, a prominent magenta or green fringe can show up in front of or behind the focus point.  It's not unusual for a fast wide-angle to show this tendency, though I wish it were a bit better corrected here.
Distortion, Flare and Vignetting
The Zeiss 25mm f/2 isn't a distortion free lens, though the mild barrel distortion isn't overly distracting either.  In situations with lots of straight lines, you'll want to apply the built-in profile in Lightroom, or adjust the distortion in post-processing, but for most shooting, it isn't overtly visible.  Much more apparent is the vignetting the lens displays.  It's quite visible at f/2, which one might expect.  This is never a problem for me, as I tend to enjoy some edge darkening.  What's surprising to me is that the vignetting never really seems to go away.  Even at f/11, there is visible darkening of the edges and corners.  The hint of barrel distortion as well as the vignetting, here even at f/8, is visible in the shot below.
The Batis does perform fairly well against bright light.  Some faint ghosting can be visible away from the sun when it's in the frame, but it doesn't dominate the image.  The biggest issue with flare is some green ghosting that can appear around the light source itself.  It's not a bad performance, but it's not excellent either.