I've written in the past about adapting old manual focus lenses to mirrorless cameras, something that I think that most everyone should try out from time to time. With the release of Sony's full-frame mirrorless cameras, using old manual focus lenses becomes even easier, as these lenses were designed for a 35mm frame, and so the native fields of view are intact.  With the release of the Sony A7 Mark II (reviewed here), using adapted lenses becomes even more exciting, as these old lenses suddenly become image stabilized lenses.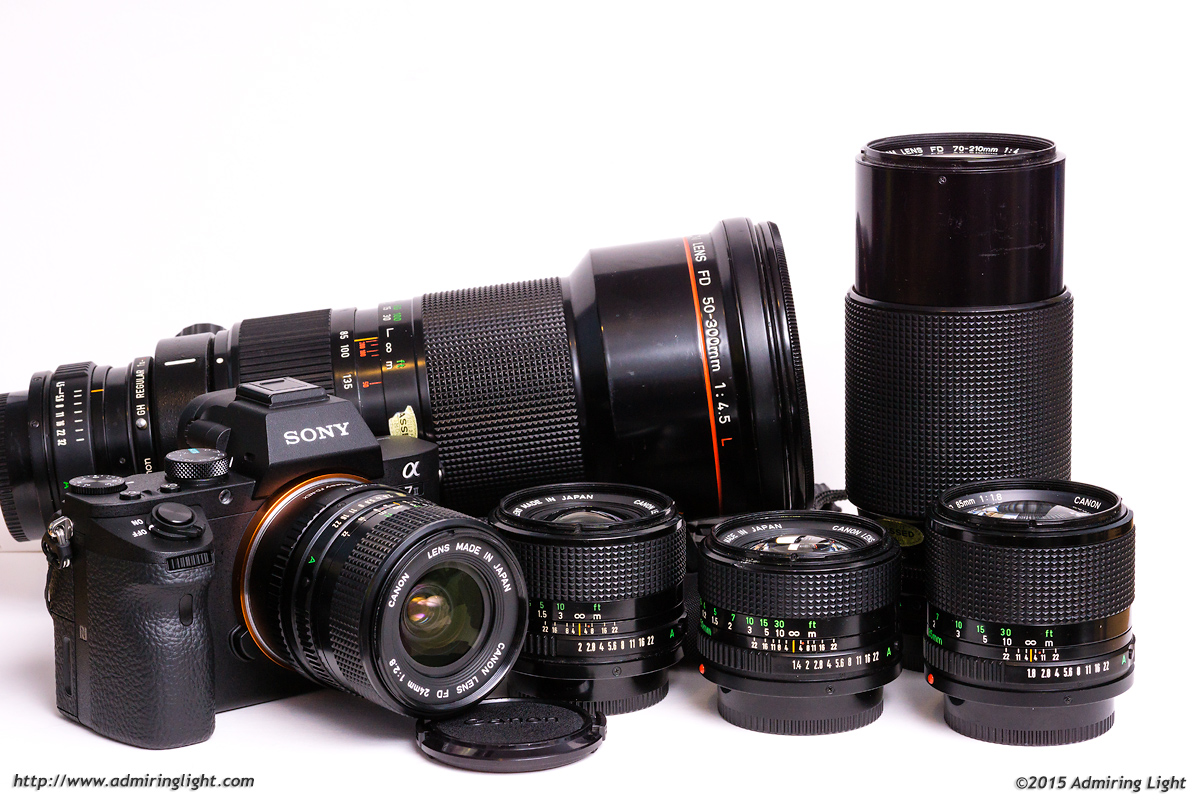 I use my A7 II with predominantly Canon FD lenses, though I have the FE 28-70mm and will likely soon add the FE 55mm f/1.8 to the stable, but the FD glass makes for a great kit for a few key reasons, and I thought I'd share them with you.  The reasons below will, in many cases, be similar for any other adapted lens system.  I use Canon FD because over the years I simply happened to pick up quite a few FD lenses, so when adding the few remaining gaps, it made sense to stick with FD. Your experience would be quite similar with, say, Contax/Yashica mount lenses, or Nikon F, Leica M, Leica R, Minolta MD or Olympus OM.  All of these systems had some seriously excellent glass.  So, let's cut to the chase.
Lens Size
One thing that is somewhat lost when moving from a Micro 4/3 or APS-C mirrorless camera to the Sony A7 series is that the lenses start getting large.  The major benefits of full frame are the ability to have shallower depth of field, as well as some improved dynamic range and high ISO noise control. However, these advantages largely disappear if you are using slower lenses on the full frame kit.  Sure, a 35mm f/2.8 is still a small lens, but something like Fuji's excellent 23mm f/1.4 will still have the capabilities for shallower depth of field. Fast full frame AF glass isn't particularly small, with even something like the FE 55mm f/1.8, which is a fairly compact lens, being still larger than something like the Fuji 35mm f/1.4 or the Olympus 25mm f/1.8.  It's simply a matter of physics.  However, manual focus lenses, especially those from rangefinder systems or older SLR systems, are significantly smaller than their modern AF counterparts.  The FD 50mm f/1.4 is only 235g, which is lighter than the FE 55mm, despite being 2/3 stop faster.  Of course, the FE is a significantly better lens optically, but the FD 50mm is actually quite good.  It's even better than the EF 50mm f/1.4, despite being an older design. This goes for any of the other systems.  A LOT of the manual focus 50mm or 55mm lenses are really good optically, with some, such as the Zeiss 50mm f/1.7 for Contax/Yashica mount, being nearly on par with the FE.   Similar size reductions are available throughout the lenses.
To give an example, my daily carry for typical use covers me from 24mm wide-angle to 85mm short telephoto, with excellent image quality and generally fast lenses.  I carry the FD 24mm f/2.8, 35mm f/2.0, 50mm f/1.4 and 85mm f/1.8.  All four lenses are very good wide open and outstanding stopped down, and each lens is pretty lightweight. All except the 85mm f/1.8 are less than 300g, and the 85mm is only 345g. The lenses are small too, with all sharing a 52mm filter thread size. The overall feel is still of a small kit.  If you're an Olympus OM or even a Leica M shooter, you can even dramatically go smaller than this.  While a native FE lens lineup with primes can be made fairly small, it's simply nice to know that if you go the adapted route, you'll keep the size of the kit very small.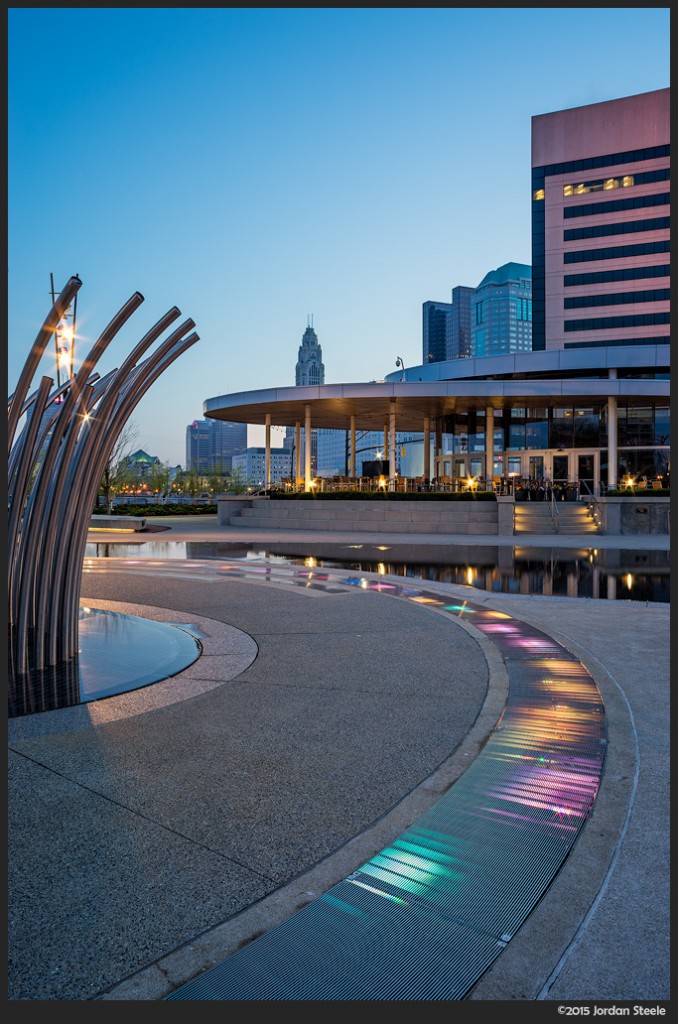 Price
For some lens mounts, this won't really be an advantage (I'm looking at you, Leica), but for the most part, you can pick up excellent lenses for a fraction of the cost of a native solution.  That four lens kit I mentioned above can be had for under $700 in excellent condition, providing outstanding optical quality and lens speed for a fraction of what the native lenses would set you back.  It's a great option for those who want a lot of the benefits of full frame, but don't necessarily need autofocus.
It forces you to slow down
This may be seen as a negative by many, but I know I get my best shots when I'm using a tripod, and part of the reason is that the process of setting things up meticulously lets you slow down and really concentrate on the composition.  The same is true here.  You can't just spray and pray when using manual lenses, and focusing on composition and precise focus placement and correct aperture can result in tangible benefits to your images.
Ultimately, my little experiment with FD glass on the A7 II has been a success.  There are certainly many reasons to favor the native glass.  Many of the native FE lenses are simply spectacular optically and have modern lens coatings and more precise design to limit aberrations.  You also get quick autofocus for times it's really needed, among others.  But the ability to use these cameras as essentially a new digital mount for an old lens system is a great way to bring new life into old lenses you may have, or simply to help get great results while keeping the kit small and your pocketbook heavier.