Zeiss Loxia 21mm f/2.8
Zeiss announced the newest member of the manual focus Loxia line a few weeks ago, and I got a chance to put it through a few test shots.  This is the most exciting Loxia in my mind, as it's small, wide and excellent, which are three characteristics not often found together in the same lens.
The Loxia 21mm shares the same build quality and same relative size (though slightly longer) as the other Loxia lenses, making it a very compact package indeed.  The focus ring is smooth as silk, and the aperture ring has nice clicks to it that can be turned off for video use.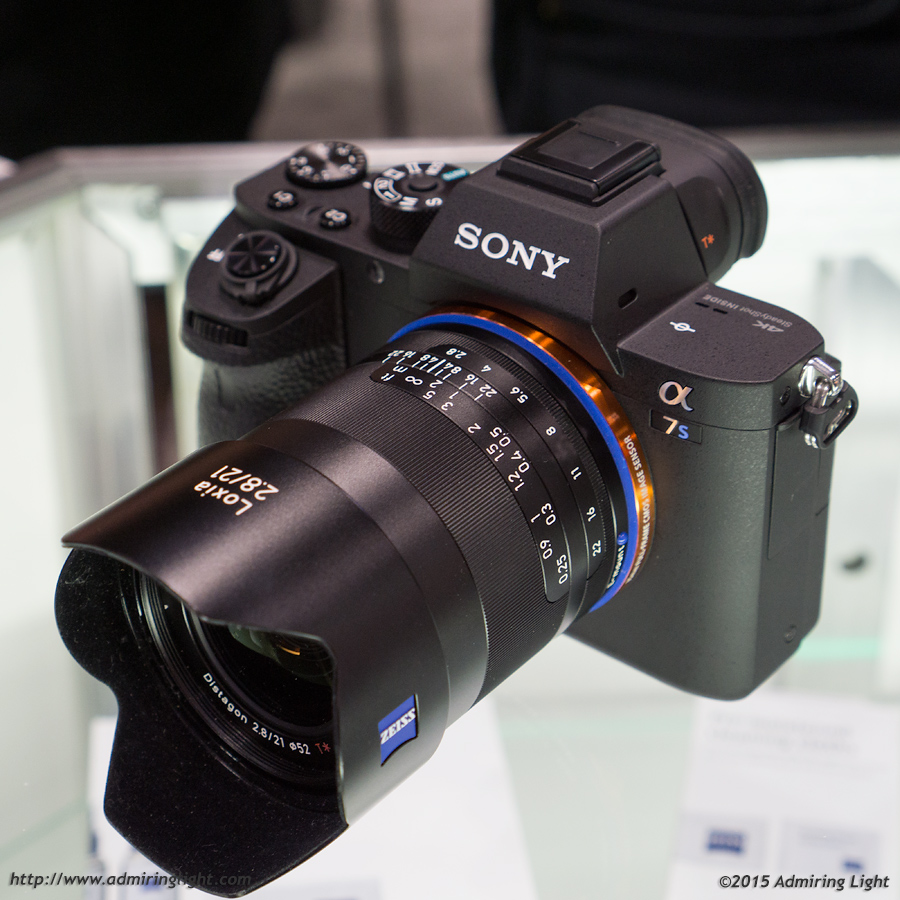 I got a chance to try the Loxia 21mm f/2.8 on the Sony A7S II, and while this isn't the highest resolution body, you can still get an idea of the quality of the lens.  In my early samples?  It's a winner.  The lens is sharp to the corners right from f/2.8, and displays almost no chromatic aberration and minimal distortion.  At first blush, it appears to fit in very well with some of the legendary wide-angle lenses from Zeiss.  Take a look at some full size samples below to get an idea of the quality of this lens, as well as the imaging characteristics of the A7S II.  Click on the image to enlarge, and then click the green arrow at the bottom of the screen to view full size: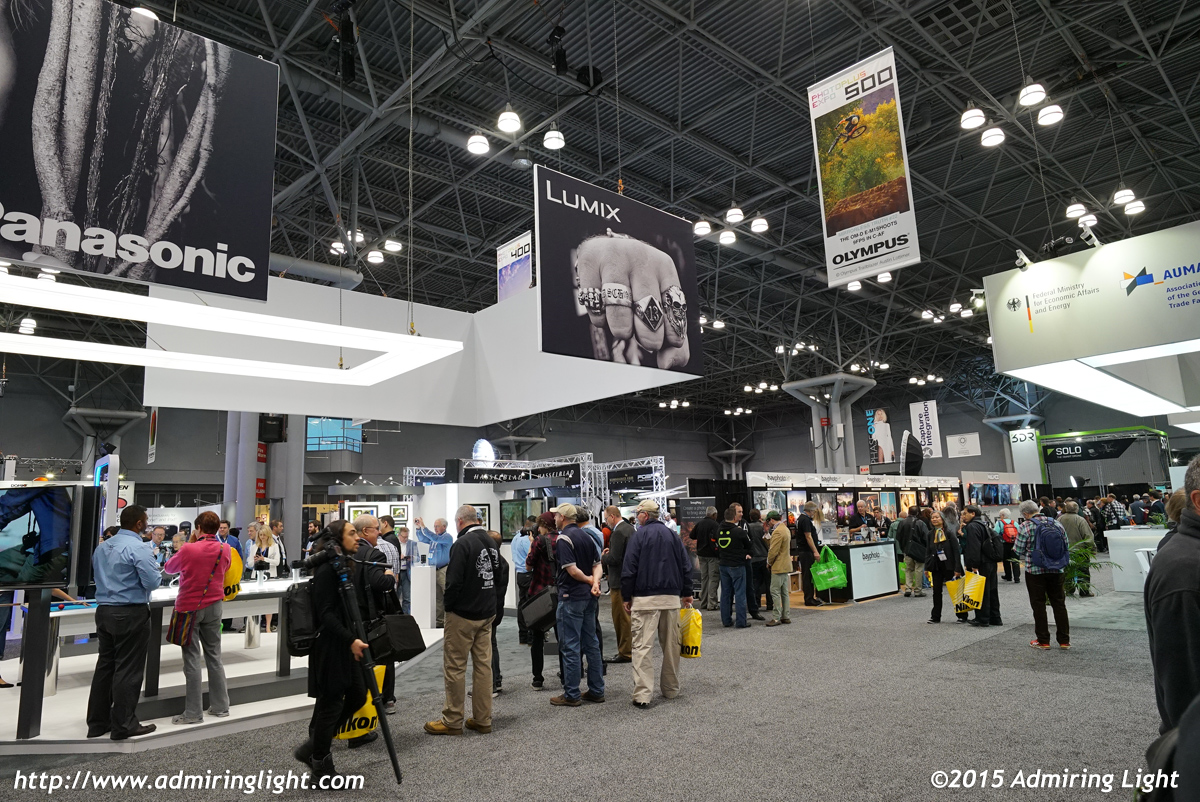 More Zeiss Fun
One thing I really liked about the Zeiss booth was that the representative really wanted to hear what I thought should come next. Being a bit against the grain and liking my small lenses, I told him I'd like to see a 135mm f/2.8 Batis.  I know some would want f/2, but I'd like the smaller size.  I also said I'd love a compact but very high quality standard zoom for landscape use.  I'd love to see Zeiss create something very hard to come by these days: a slow, small standard zoom with impeccable image quality. I know many others would like the speed (and I mentioned that to him), but I want the size.
Speaking of size, what happens when you don't compromise on optics, and allow size to fall where it may?  The Otus 28mm f/1.4 happens.  This is a MONSTROUS lens.  A 95mm front element and weight akin to a 70-200mm f/2.8 zoom, the Otus 28mm is not for those who want a compact kit.  However, if you want the best, then here it is.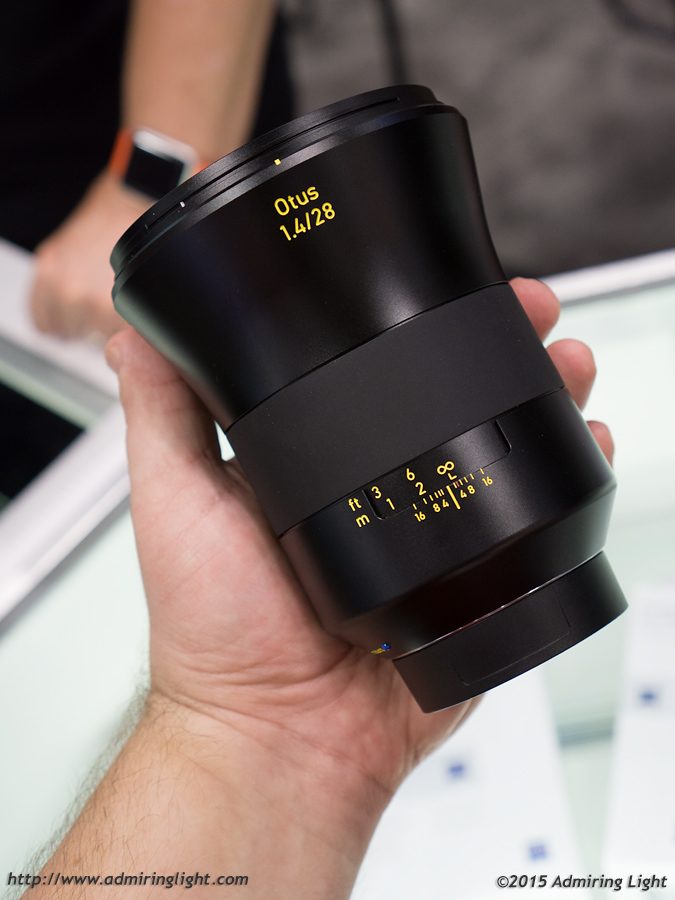 Stay tuned for more news from the floor of PhotoPlus Expo 2015!